While the powers that be have chosen to focus on the Tokyo Ghoul live-action movie, fans of the show need another anime to satisfy their human-flesh-eating hunger. As a result, here's a list of anime that express a similar gory feel and tone as Tokyo Ghoul.
Kabaneri of the Iron Fortress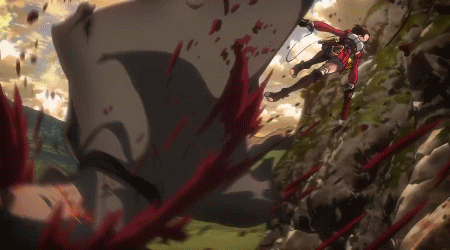 On the fictional island of Hinomoto, humans hide from zombie-like creatures – Kabane – in iron fortresses called "stations." Armored with only locomotives known as "Hayajiro," people travel between stations bringing some sense of normality to their lives. However, this all changes when the Kabane infiltrates the Hayajiro.
While Kabaneri is much more similar to Attack on Titan, it does share some similarities with Tokyo Ghoul, specifically, the treatment of those infected. As soon as one is spotted, the authorities kill them on the spot. On top of that, the established order does routine inspections to weed out the infected.
Another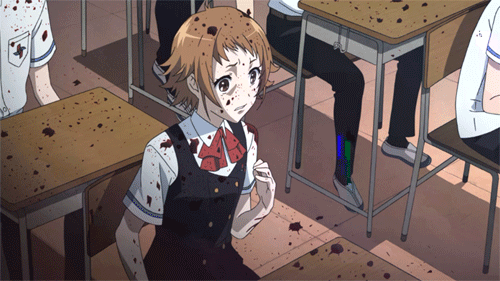 The story starts in 1972, after the death of classroom 3-3 student, Misaki Yomiyama. The death covers the town and school with a layer of fear and death. Years later, there's a new group of students who are all oblivious of the presence of their schoolmate, Mei Misaki. But, when new student Kouichi arrives, he begins to get closer to Mei, ignoring the other students' warnings. At the same time, he also tries to solve the gruesome phenomenon plaguing classroom 3-3.
The general feel of Another makes it a worthy candidate for Tokyo Ghoul fans as it perfectly explores dark and horror themes similar to Tokyo Ghoul. While this makes it a top contender, Another's take on the gore genre is not like any other. Moreover, both series also contain a character with an eyepatch.
Blue Exorcist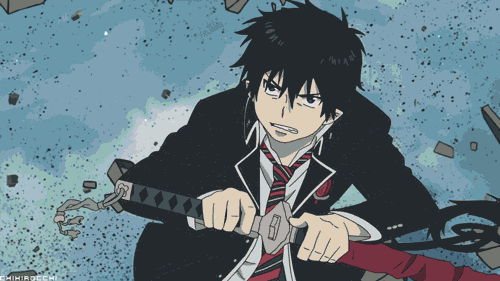 The world is not exactly what it appears to be because it has two dimensions. The first world, known as Assiah, is where humans live without any knowledge of what creeps in the other world, Gehenna. In Gehenna, dark and powerful creatures known as "demons" reside and they plan on taking over the human world. So, travel between the worlds is not allowed. But there's a loophole, as demons can cross over by possessing creatures in Assiah. To keep this from happening, a group of exorcists fights these demons to maintain peace. Rin is a boy who bears the curse of being Satan's – King of Gehenna – illegitimate son. To foil Satan's plan, Rin's foster father sacrifices himself to save Rin from a cruel fate.
Both main characters start out as humans whose lives are uninterrupted by disastrous events from the hidden world. Also, both anime deal with humanity versus an opposing race, with Tokyo Ghoul dealing with ghouls and Blue Exorcist with demons. Accordingly, their tragedy and fight against others are what makes Blue Exorcist a complementary companion show.
Deadman Wonderland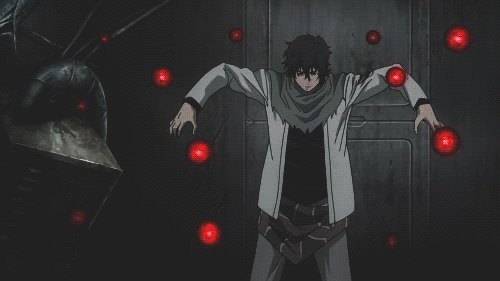 Ganta Igarashi's life turns upside-down when his whole class gets massacred by a mysterious man in red. Framed for the incident, he is sentenced to death and sent to Deadman Wonderland to serve his sentence. However, this is is not your typical prison. It is an amusement park where convicts perform life-threatening acts for the park's visitors. But, there is more to the prison than its inhumane take on entertainment.
Tokyo Ghoul and Deadman Wonderland share many similarities – the main character, their abilities, the bloodshed, and beyond. Ganta, like Kaneki, is an ordinary boy who has his fate turned inside-out by an event the rest of the world does not see. Thus, Ganta is forced to learn and grow in this new world in the hopes of staying alive. Even though there is also a female lead in Deadman Wonderland, she couldn't be more different from Tokyo Ghoul's leading lady.
Parasyte -the maxim-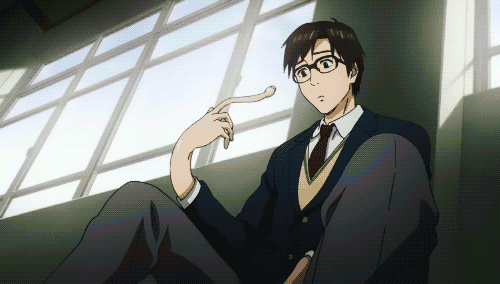 In Parasyte -the maxim-, we take a peek into the world of high school student Shinichi Izumi who falls victim to parasites. These are not your normal bacterial vermin, but rather aliens who descended on Earth. The alien parasites quickly infiltrate society by burrowing into the brains of unsuspecting targets. Unlike the other parasites, the one that attacked Shinichi failed in its mission, ending up in his right hand instead. Unable to relocate, the parasite, now named Migi, has no choice but to rely on Shinichi to stay alive. Thus, the pair are forced into an uneasy coexistence and must defend themselves from hostile parasites that hope to eradicate this new threat to their species.
Shinichi and Kaneki have, without warning, landed in a world that forces them to make severe life-changing decisions. Both male leads were the victims of an attack that granted them a power that took over their body. Now, the two must come to terms with their new life, while also understanding how to utilize their new abilities. Consequently, they undergo a drastic change in character once they realize how big of an impact their powers have on their friends and families. Like Tokyo Ghoul, Parasyte reveals a part of the world no one thought existed.
Shiki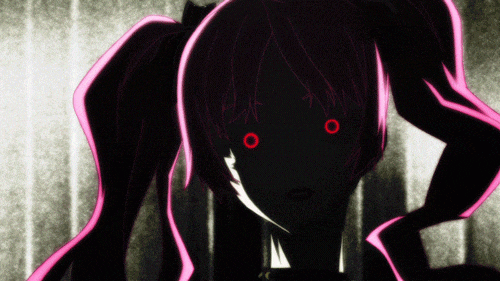 The unexpected death of a young girl marks the beginning of a ferocious epidemic striking the small village of Sotoba. The town's doctor, Ozaki, has doubts about the nature of the disease and slowly comes to understand the truth behind it. Meanwhile, the antisocial teenager, Yuuki, is dealing with the sudden death of his best friend, Megumi. He soon realizes how much his friendship and the death of his only friend means to him. To save their loved ones, Ozaki and Yuuki must first solve the mystery plaguing their small village before it transforms into a ghost town of vampires.
What's remarkable about Shiki and Tokyo Ghoul is that they try to humanize the traditional monster, treading the line between good and evil. As a result, it poses the question, "should we ignore our loved ones' need for human flesh?" On top of that, Shiki contributes to the gore genre with its blood splatter and violent action sequences.
Pupa
Rounding out the list is Pupa. While the series might be one of the worst rated shows on several anime websites, the series is a must-see for gore and horror anime fans. Pupa tells the lovely story of two siblings, Utsutsu and his younger sister, Yume. While visiting the park, the siblings contract a mysterious virus known as Pupa. Soon, Yume grows a giant pair of wings and gains an immeasurable desire for flesh, either animal or human. Meanwhile her brother, Utsutsu, only attains regenerative powers. To protect the world from his sister, Utsutsu sacrifices his body to feed Yume's endless hunger.
The protagonists of both Tokyo Ghoul and Pupa have an unearthly desire to eat human flesh (though Tokyo Ghoul only eats humans). This poses the question, "is it alright to eat people, or in this case, your brother, if it is a means for you to live?" Additionally, both male leads share the ability to regenerate and have a less-than-stellar relationship with shady organizations. Despite the fact that Tokyo Ghoul is substantially longer – 25 minutes per episode to Pupa's four-minute episodes – it still packs in all the gore and havoc.