Though gore anime is a controversial genre, fans of such anime shows are fascinated by the brutality, violence, and (un)expected bloodshed. However, the use of graphic violence is not always for entertainment purposes; animators use it as a tool to describe a dark storyline. While there are a lot of popular gore anime shows out there, we've compiled a list of some that you might have missed.
Gantz
Starting out the list is a fan favorite. Gantz tells the story of two high school students who die after rescuing a beggar from a train. In place of going to heaven or hell, they land in an apartment with a black sphere at its center. Rather than continuing with their normal lives, the sphere – GANTZ – forces them to play an alien-hunting "game" of unprecedented danger and horror.
Genocyber
One of the most controversial entries in this list is the '90s mecha horror anime Genocyber. Despite the fact that gore anime was very popular during the '80s and '90s, Genocyber did something that many might consider taboo. While many people would frown upon children getting killed on screen, Genocyber ignored this and featured some kids getting blown up. Spread across five episodes, the original video animation follows a new weapon that sets out to destroy anything and anyone.
Corpse Party: Tortured Souls
Warning Corpse Party is not for the faint-hearted unless you're a fan of mystery, horror, and eye-gouging.
While Genocyber started the trend of killing children on screen, Corpse Party goes a bit further by including psychological torture. Staying at school after dark was not a good idea for nine students and their teacher. After performing a ritual for good luck, they are transported to an alternate dimension with vengeful ghosts of the past. Now they have to work together to escape or perish with these evil spirits.
Blood-C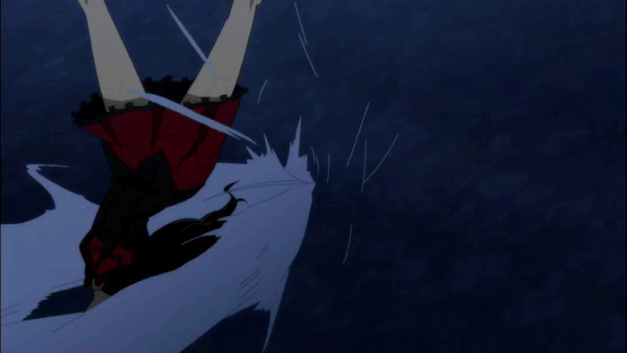 Blood-C is Production I.G's second anime series related to the Blood franchise, the first being Blood+. Like in the other series, Blood-C follows high school student Saya Kisaragi. However, Saya is not your typical student as she fends off monsters who try to devour her village. But, there is a much darker secret behind her peaceful village, and it's up to Saya to find out the truth in a town where nothing is as it seems.
While the first few episodes might be uneventful, it all climaxes with magnificent gut-spewing bloodshed galore.
Shigurui: Death Frenzy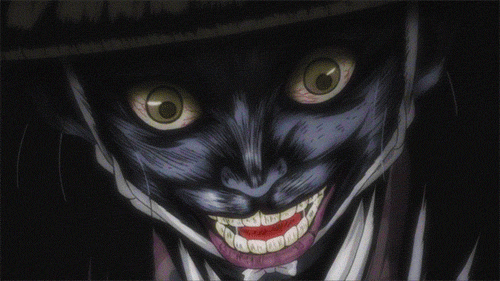 Taking place at the beginning of the Edo Era, the Feudal Lord Tokugawa Tadanaga holds a fighting tournament. However, unlike other duels, this will be fought with real steel Japanese swords rather than bokken (wooden swords). The story revolves around the first match between the one-armed swordsman Fujiki Gennosuke and the blind samurai Irako Seigen, as both men are disciples of Iwamoto Kogan — Japan's greatest swordsman. In short, the anime deals with the circumstances that led the two to participate in Tokugawa's tournament.
Fans of the samurai and gore genre should put Shigurui on their must-see list. As the series explores and realistically adapts the samurai era.
Terra Formars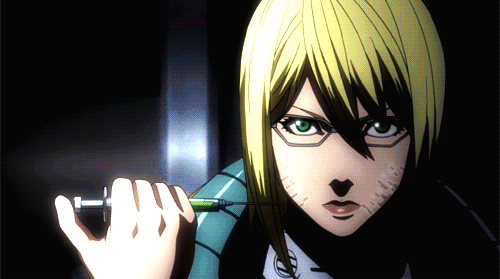 In a not too distant future on the planet Mars, six crew members are ready for their mission. However, their mission does not go as planned when giant mutated humanoid cockroaches devour them. But not before sending a transmission back to Earth. Now, humanity is planning another mission with the sole purpose of exterminating these giant humanoid pests.
While there are many gore anime out there, no other series has received as much censorship during its first episodes than Terra Formars. When the series first aired in Japan and online streams, it was censored to the point that it became distracting, and above all, annoying. Though the sight of bashed-in heads may seem ordinary to gore fans, others might consider it traumatizing. Due to its heavy censorship, Terra Formars has become a must-see gore anime.
Want to explore more cool anime titles? Check out our list of the best war-related anime and natural disaster anime to add to your watchlist.