It's the end of the month and you know what that means: Sony and Microsoft have announced the free games available to subscribers of Xbox Live Gold and PlayStation Plus for the month of May!
Here's what players can expect for each console:
PlayStation 4
First up for the PS4 is Tropico 5, the realtime strategy game that tasks players with managing an island government. The most recent installment in the series, Tropico 5 added quite a bit to the fold, including the ability to bring the island of Tropico into the 21st century, dynastic families, and four-player multiplayer.
Also available will be Table Top Racing: World Tour, a new Micro Machines-style game from the co-creator of the Wipeout series. This fast-paced arcade-style combat racer comes complete with a slew of tracks and a wide variety of multiplayer options.
Switch Galaxy Ultra, a fast-paced racer in the vein of Wipeout and F-Zero, will also be free.
PlayStation 3/Vita
PS3 players can get their hands on the high-swinging Bionic Commando Rearmed 2, a side-scrolling shoot 'em up based on  Capcom's classic NES game. While the game didn't perform very well from a critical standpoint, it's definitely worth checking out.
Players will also be able to download the delightfully strange LocoRoco Cocoreccho! This simple yet charming game that involves guiding a butterfly through a hoop.
Vita owners are the real winners this month, with the fantastic action game God of War: Ghost of Sparta available for free, as well as the aforementioned Switch Galaxy Ultra.
Xbox One
Until May 15, Xbox Live Gold members can download Defense Grid 2. This followup to 2008's Defense Grid was Kickstarted in 2012 and received very positive reviews upon its release in 2014. The game features a whopping 21 levels and an extensive multiplayer campaign.
Starting on May 16, members will have free access to Costume Quest 2, the effortlessly charming Halloween-themed RPG from the game design wizards over at Double Fine.
Xbox 360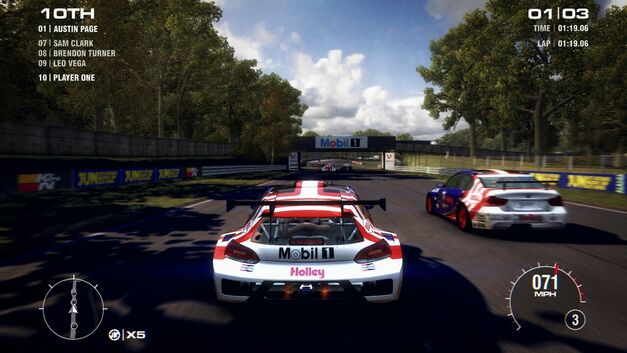 It's a good month for Xbox 360 owners, as well. Gamers will be able to pick up GRID 2, Codemasters' underrated auto-racing sim, in the first part of the month.
Players who haven't yet played Peggle, Popcap's classic ball-dropping celebration puzzler, will be able to download that for free in the latter half of the month.