Spider-Man Homecoming has spawned a lot of trailers. And when we say a lot of trailer, we mean A LOT. The film got three officials, plus a bunch of TV spots, and just this week the first few minutes of the film were posted online.
But one of the best moments in the promotional materials doesn't even feature in the finished film. It comes at the end of Trailer 1, and is a brief shot of Spidey swooping through the streets of New York, with Iron Man trailing behind.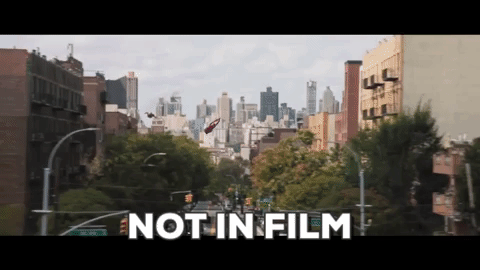 But that same shot is nowhere to be seen in the finished film. Now it's common for studios to craft scenes specifically for a trailer. And sometimes sequences will be cut between trailer and film being released. But what's the case here? According to director Jon Watts, the answer is very much the former.
Speaking to Screen Crush, Watts said: "I think what happened was in the very first trailer they wanted a shot of Spider-Man and Iron Man flying together. And they were going to use something from the Staten Island Ferry [scene], but it just didn't look that great — the background plate, because the Staten Island terminal is a very simple building. It almost looks like an unrendered 3D object.
"So I think I was like: 'Let's just put them in Queens. Let's use that as a backdrop.' Because we couldn't just create a whole new shot, so let's just use one of these shots of the subway; put them in there.'
"I feel a little weird that there's a shot in the trailer that's not in the movie at all, but it's a cool shot. It's funny, I forgot that we did that."
Spider-Man: Homecoming is in UK cinemas right now, while it hits US screens tomorrow.