The folks over at BOOM! Studios are no stranger to working with film and television creators but this time, they've latched on to one who may be an ideal fit for comics: Sons of Anarchy's Kurt Sutter. Though the last few seasons of the seminal FX series may have divided fans on whether the story had run its course, there's no denying that Sutter created a diverse and interesting cast of characters and brought a lot of episodic drama to the table. The show was a true serial, with tragic losses and staggering cliffhangers leaving fans salivation week to week. In many ways, perfect for comics.
Enter Lucas Stand, the creator's next big idea, once conceived for the tube but now retooled for the sequential page. BOOM! will be releasing the comic book written by Coffin Hill scribe Caitlin Kittredge and Sutter with art by Hellraiser's Jesús Hervás.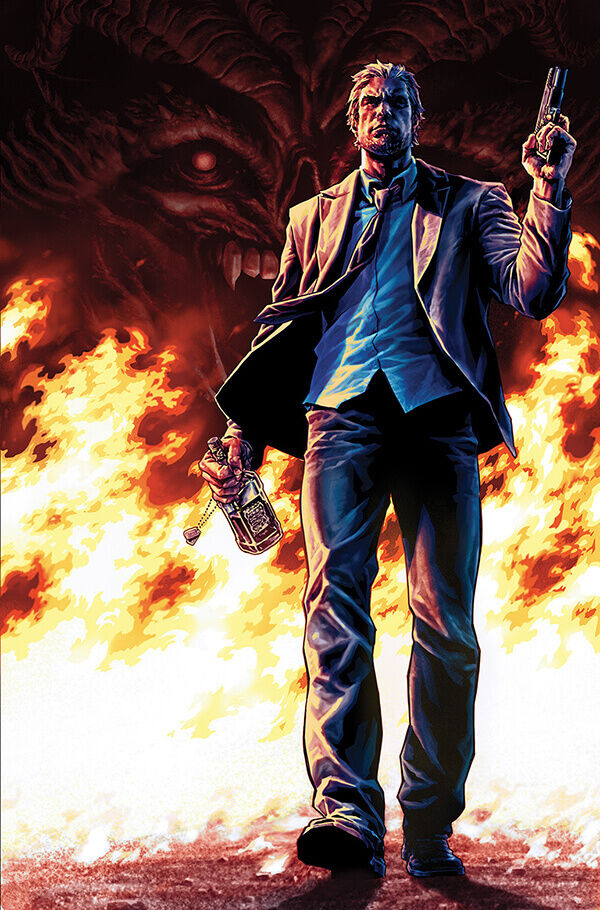 Sutter deems the series too epic for television but offers a tease as what to expect:
Demons escaping from Hell and the leading character being recruited by Lucifer himself to reign them in. Look forward to time travel, plenty of gore, and the grittiness that made Sutter's motorcycle show such a massive hit. The first issue arrives on June 1st.
Be sure to check out all of our WonderCon coverage here.