The Marvel Cinematic Universe is complicated, especially when it comes to Marvel's TV shows. Do they really connect to the shared universe of the Avengers and friends? There are few clear answers, and as more and more new series begin to rollout, it's important to ask: Will shows like Runaways, Inhumans, Cloak and Dagger and New Warriors be officially part of the MCU? Let's look at the current state of the MCU on TV and consider the evidence.
The current state of the MCU on TV is kind of a confusing mess.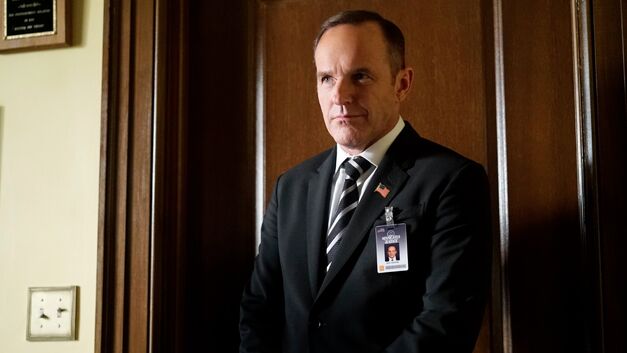 Marvel's Agents of S.H.I.E.L.D., on ABC, was solidly connected to the MCU back when it premiered. Today, the show has only a passing connectivity to the big-screen adventures of Iron Man, Captain America, and the other movie heroes. Though it's officially in the same shared universe as the Marvel movies, the two no longer depend on each other for narrative support, and there are far less MCU Easter eggs these days than when the show began. The canceled Agent Carter had a much stronger MCU connection, with the show's title character playing an important recurring role in Captain America's films.
On Netflix, Marvel has the street-level heroes of New York City: Daredevil, Jessica Jones, Luke Cage, and Iron Fist, soon to be known collectively as The Defenders. Marvel's Netflix shows are technically in the MCU, too. There are a number of references to movie events that confirm this, mostly the alien invasion in Avengers. However, fans were disappointed to hear that The Defenders will NOT be appearing in the upcoming big-screen superhero team-up, Avengers: Infinity War.
So, it seems that while the Marvel TV realm continues to chat up the movie side of things, the MCU has essentially ghosted them. But even though it's complicated, Agents of S.H.I.E.L.D. and The Defenders series are essentially part of the Marvel Cinematic Universe. But what about the upcoming shows?
Will Inhumans be part of the MCU?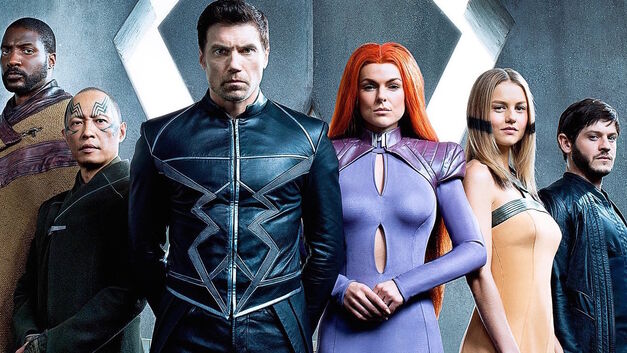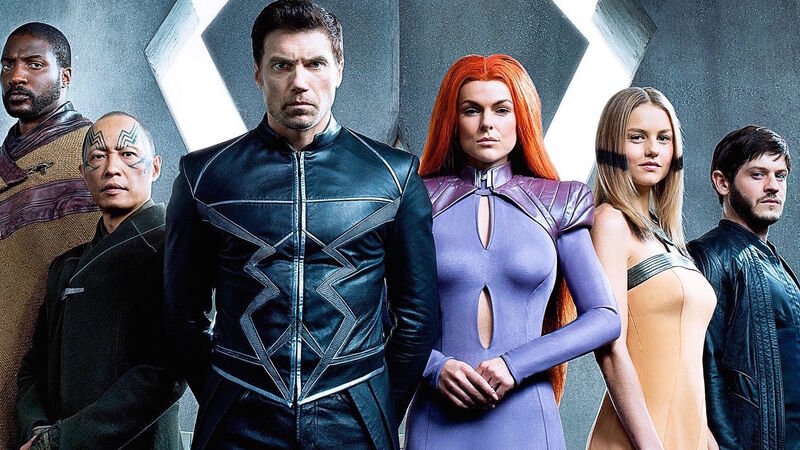 Marvel's Inhumans, which debuts in the fall with limited-run IMAX premiere before moving to ABC, will exist in the same shared universe as Agents of S.H.I.E.L.D. and the movies, too. But fans should expect it to essentially stand on its own. Even though S.H.I.E.L.D. set the stage for the Inhuman race way back in season two, and continues to feature Inhuman characters like Quake and Yo-yo, a crossover is unlikely. Inhumans will be all about the struggle for power in the Inhuman Royal Family of Attilan, so most of the drama will be self-contained.
So, if Inhumans isn't even going to crossover with Agents of S.H.I.E.L.D., it's even more unlikely to mingle with movie events. However, it's all part of the same shared universe, so we could eventually see Inhumans fighting alongside Avengers. Just don't hold your breath.
Will Cloak and Dagger be part of the MCU?
Marvel's Cloak and Dagger is a different kind of series. Coming to Freeform in 2018, the show centers on Tandy Bowen and Tyrone Johnson, two young people who come from starkly different backgrounds, each growing up with a secret they never dared share.
Obviously, the Freeform channel is new territory for Marvel. And those viewers are different than the ones watching other Marvel TV shows. So, the show will have a younger, audience-appropriate tone. But this is an audience that knows and loves the Marvel movies, so why not tie it in?
The fact is, we don't yet know if Cloak and Dagger will be part of the shared Marvel Cinematic Universe. Marvel TV head Jeph Loeb has only said that the show will "explore another corner of the Marvel universe," which is probably his way of neither confirming nor denying the shared connection.
It's worth noting here that Cloak's powers in comics are connected to the Darkforce, which has been referenced on both Agents of S.H.I.E.L.D. and Agent Carter. Our best bet is that Cloak and Dagger will be part of the MCU.
Will Runaways be part of the MCU?
Runaways is the first Marvel series to come to Hulu where it's happening with showrunners Josh Schwartz and Stephanie Savage, the pair behind The OC, Gossip Girl and Chuck.
Runaways will follow six teens who team up after learning their parents are part of a shadowy group called The Pride, made up (in the comics at least) of crime bosses, evil wizards, mad scientists, alien overlords, mind-reading mutants, time-travelers and more.
The Runaways team do have ties to the Avengers in the comics — one of them is even Ultron's kid! WTF, right? Still, it's the farthest afield from other Marvel TV and movie properties. And considering it's on Hulu, that leaves it potentially hanging out apart from the others. It's entirely possible that Runaways won't be part of the MCU, but this show looks like it's going to be great, so it'd be a shame to exclude it from the shared universe. We'll know more soon. Runaways comes to Hulu in 2018.
Will New Warriors be part of the MCU?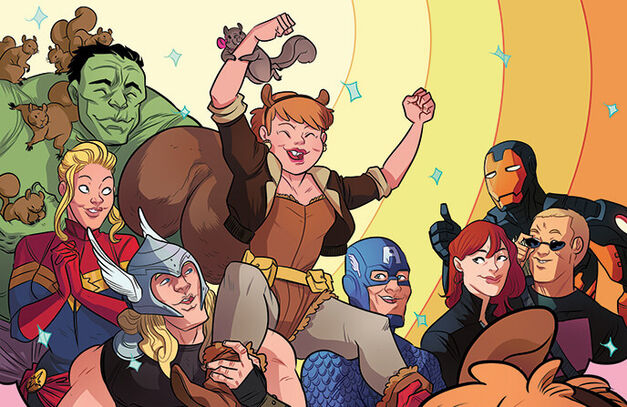 New Warriors has only just been announced, so it's still in the earliest stages of development. But we do know that it's the story of a team of six young heroes, including Squirrel Girl, who want to make a difference in the world. And we know it's also coming to Freeform alongside Cloak and Dagger.
Since New Warriors and Cloak and Dagger are both Marvel shows on the same network, it stands to reason that they'll be connected. The groups have definitely teamed up in the comics before, so that could extend to TV too. Whether that connection extends to the larger Marvel Cinematic Universe remains to be seen.
In the comics, the New Warriors team is an important part of the overall Marvel scene, so it's hard to imagine them being disconnected from the Avengers and friends. We'll find out as more details on the series emerge, but if we had to guess right now, we'd say New Warriors will be part of the MCU.

Brian Linder is Sr. Entertainment Editor at FANDOM. He's been on the fan-media scene since dial-up. Arriving at FANDOM from IGN, Brian was a founding editor at early Star Wars fansite TheForce.net and co-creator of the movie site, FilmForce, acquired in 2006. He's into space operas and superheroes.