Ryan Coogler's Creed is not only a fantastic movie that made my list for the best of 2015 but also a huge box office sensation. As is often the case with films that connect with audiences a sequel is already being discussed, which would make Creed 2 the eighth installment in the invincible Rocky Balboa franchise.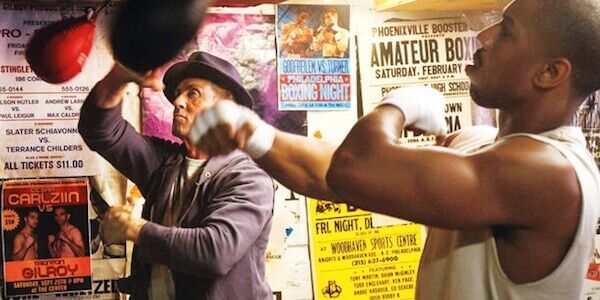 In a recent interview with Variety star Sylvester Stallone let loose his idea for the next film and to the joy of many fans there's a very strong possibility that fan favorite Apollo Creed could be returning. Though it appears that Stallone and Coogler haven't lined up a specific vision for the film, possibilities include a Godfather II-esque split time structure featuring more Apollo/Adonis and Apollo/Rocky interplay or perhaps a new opponent for lead actor Michael B. Jordan to face with added narrative involving his deceased father.
Coogler has Black Panther on his slate next so there's a chance the series could continue under Stallone's direction or wait for 2018 when the coast is clear for Coogler, whose Fruitvale Station and Creed have made him a true filmmaker to watch.
Sylvester Stallone and Carl Weathers have stayed in terrific shape since their 80's glory so it's a possibility the could still be convincing as their younger selves. Anyone who thought that this boxing franchise could still have vitality after seven feature films is a borderline Nostradamus but the audience has spoken. We still love these characters.