The Book of Henry hits UK screens this week, and we've been speaking to director Colin Trevorrow about the film's opening credits, which look like one big spoiler.
The Book of Henry's Opening Credits
"They should pay special attention" came Trevorrow's advice to audiences in the above video. "The whole story is encapsulated in the opening credits. I think that in a film that takes you to some very unexpected places, and on a bit of an emotional and narrative rollercoaster. If you watch the drawings by the hand of a child, over the first two minutes, with Michael Giacchino's incredible theme, you will be taken from beginning to end.
"It's something that I actually stole from Brad Bird in Mission: Impossible 4, which I thought was a very cool thing to do – to take you on that journey and prepare you for where you're going to go, yet still surprise you over the course."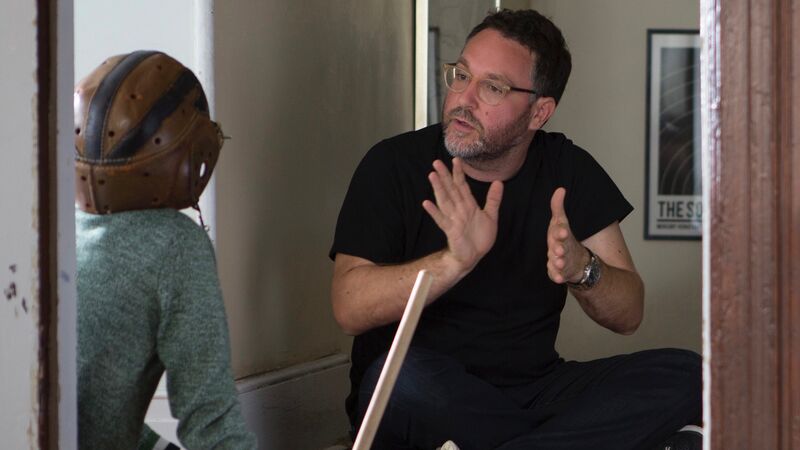 The Book of Henry Easter Eggs
As for whether there are more Easter Eggs hidden within the film, Trevorrow says The Book of Henry is filled with them.
"It is a very carefully designed film and it had to be. Every single thing that happens matters. It's a movie that does take an attentive viewer in order to ultimately first not get disoriented, and to appreciate where it takes you… it's a bit of a parent's fever dream in a way.
"It's one of those things where you just have to let yourself go in the way that when you're dreaming you just have to let yourself go. If you get too much up inside your head the movie may be challenging for you emotionally because it lurches in the way that life can."
The Book of Henry hits UK screens tomorrow (Friday, June 23) and if you are checking it out in cinemas, make sure you pay extra close attention during those first two minutes.