The first trailer for Ant-Man and the Wasp debuted this week. It featured new villains, new heroes, and a surprise cameo from Hello Kitty. Paul Rudd, Evangeline Lilly, and Michael Douglas are all on board for the flick, as well as Michelle Pfeiffer and Michael Peña.
The film debuts later this year, after both Black Panther and Avengers: Infinity War. Does that mean the events of Ant-Man and the Wasp also take place after the events of both films? Let's investigate.
Post Civil War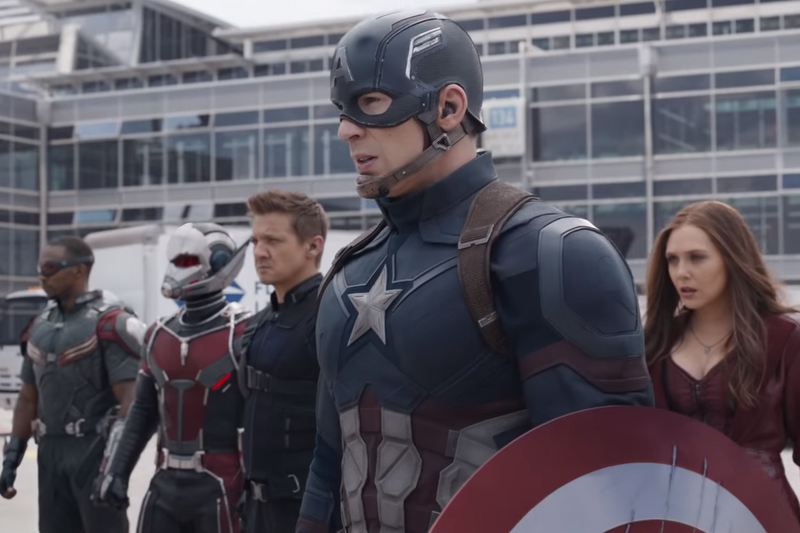 In the trailer, Scott asks Hope if she would have joined him in the film, Captain America: Civl War. His question is laid over scenes from the film, specifically the big airport battle where Scott turned into Giant Man. The choice to cut these scenes into the Ant-Man and the Wasp trailer deliberately lets us know that the takes place after the events of Civil War.
The means Ant-Man 2 takes place after the airport scene, after Scott, Hawkeye, Falcon and Scarlet Witch are arrested by General Ross and held on the off-shore base, and after Steve Rogers breaks them out. Scott was being held prisoner and then set free by Captain America at the end of Civil War. That was the last time we saw of Scott Lang and his Ant-Man suit in the MCU. It's possible Scott is under house arrest in the trailer because of his decision to violate the Sokovia Accords with Captain America in Civil War.
Before Infinity War?
In real time, two years will have passed between Captain America: Civil War's and Avengers Infinity War's theatrical releases. While Ant-Man and The Wasp technically comes out in theaters after Infinity War, the events of the film could easily take place at any time between those two years.
The film could take place right after Captain America breaks Scott out of Ross' prison and Scott makes it back home. It could take place during the events of Doctor Strange. It could take place during the events of Spider-Man: Homecoming. It could also take place during the events of Black Panther. That two year time period is vast and Scott could easily go on his own adventure saving San Francisco while his other Avengers are off on their own missions.
One thing is for sure, it's unlikely that the film would be asking Hope about Civil War if it came after Infinity War. Scott would be asking Hope why she didn't suit up against Thanos, not against Stark, if it came after. That connection is the clearest sign that this takes place after the events Civil War and before Infinity War. Also, it's pretty likely that the world will look much different after Thanos gets the gems, and that would include San Francisco, where Ant-Man and The Wasp takes place.
Ant-Man and The Wasp hits theaters on July 6, 2018.