Preacher is one wild ride of a story. The cult classic DC Vertigo title has become one of the most beloved mature comics of its time. The fan base surrounding Preacher is growing at a rapid-fire rate, and thanks to Sony Pictures Television and AMC Studios, we will soon be seeing the tale of Jesse Custer brought to life.
Developed for television by executive procurers Seth Rogen and Evan Goldberg (This Is the End, Pineapple Express) and lead by showrunner Sam Catlin (Breaking Bad), Preacher will be debuting Sunday, May 22 on AMC and will air twice over Memorial Day weekend. So far, reactions to the pilot episode from SXSW have been very positive and we can't wait to see what the show has to offer.
The original comic series written by Garth Ennis with art by Steve Dillon is a complex and rich story that tackles themes of love, death and the existence of God in mature and at times very brutal ways. The characters in the comic are full of incredible amounts of depth and while many of the plot lines delve deep into philosophical and existential ideas, the overall impact of Preacher is captivating. It's a story that can easily suck you into its world and get under the skin of the reader.
Seth Rogen and Evan Goldberg seem like an odd pairing for this kind of work, but from what crowds are saying about the first episode, things are looking pretty good. The tone of the comic can vary wildly from fun and amusing to intensely serious and hardcore. Having Sam Catlin on board for this project will no doubt help the show out immensely. With only 10 episodes in the can for the first season, it will be interesting to see where the series leaves off for Season 2.
One thing that Preacher certainly has going for it is the stellar cast. Dominic Cooper, known for playing Howard Stark, leads the cast as Jesse Custer. When Jesse has an experience with an ethereal being, he embarks on a journey to find God. Along the way, he enlists the help of an ex named Tulip, played by Ethiopian actress Ruth Negga, and an Irish bloodsucker known as Cassidy (Joseph Gilgun, Lockout).
These actors have quite a road ahead of them in these roles, especially when you factor in the characters they will be encountering along the way. Jackie Earle Haley, W. Earl Brown and Ian Colletti as Arseface are just a few of the folks that will be making things difficult for our main cast. From what we've seen before from these performers, this will be one hell of a good time.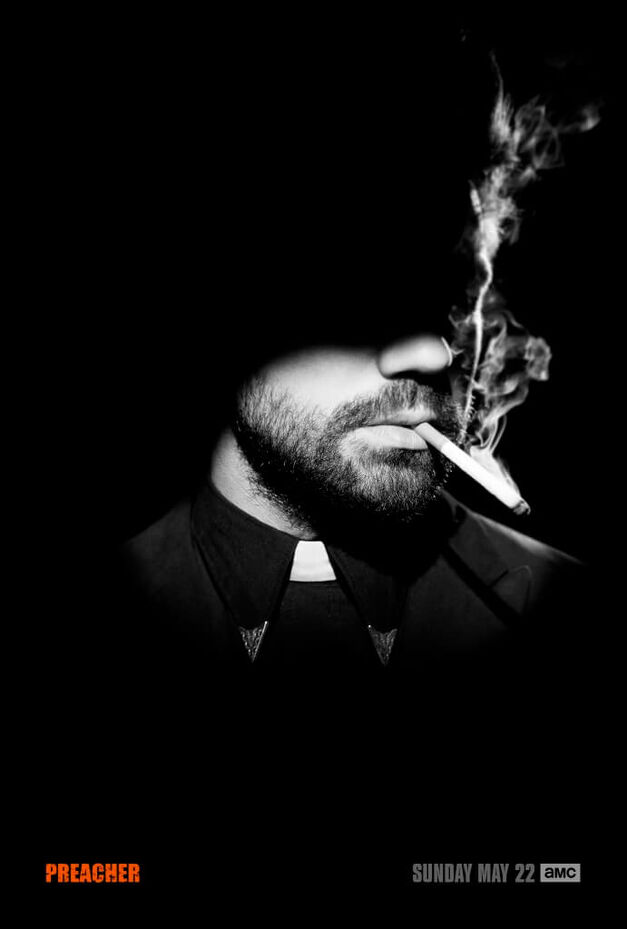 ---
Would you like to be part of the Fandom team? Join our Fan Contributor Program and share your voice on Fandom.com!