In light of the dozens of recent sexual assault allegations and scandals flooding Hollywood's powerful elite, many of our favorite stars, directors, and producers are showing their true colors. Women like Rose McGowan and Asia Argento are leading the fight against sexual assault and the male-dominated power dynamics of the industry. It's been an ugly, painful ordeal, but well overdue.
The people who create our favorite things are still just people. Even if they're A-list celebrities, or award-winning directors, or niche genre writers, they're human. Fallible, prone to all of the awfulness our species is capable of, humans.
While the justice system does what it's meant to do, where are fans left? Is it morally repugnant to enjoy the pop culture properties touched by these alleged abusers? Should we boycott? Ignore it entirely and blissfully munch popcorn? It's all a bit complicated.
Goodbye to Miramax's Indie Movie Gold?
One of my favorite movies of all-time is Pulp Fiction. I can quote about 85% of the movie by heart. It's special to me in a way few other films are. Here's the problem: Pulp Fiction was a Miramax film. Miramax was Harvey and Bob Weinstein's company, and Harvey is currently under investigation for sexual assault.
So should we discard all of the Miramax titles? Say goodbye to any early Tarantino, Kevin Smith, or Robert Rodriguez films? Good Will Hunting? Sliding Doors? Even Don't Be a Menace to South Central While Drinking Your Juice in the Hood? Miramax was a one-stop shop for indie cinema in the '90s. To boycott their films would be to miss a huge, important era in movie history.
Can We Separate the Actor from the Art?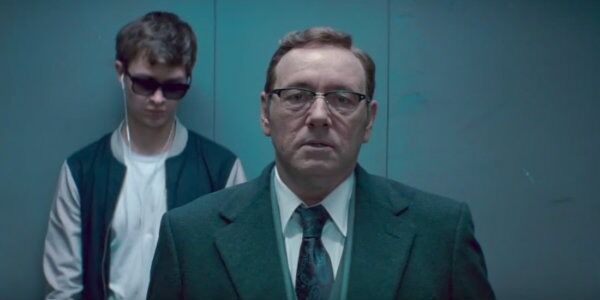 It's harder to ignore an alleged abuser's hand in creating a film when they're very much in it, or have influenced it tremendously. Woody Allen fans have wondered for years how to deal with his sexual assault allegations. Now fans of Kevin Spacey, Bryan Singer, and many others have to try and reconcile the fact that the properties they love are forever tainted.
In the case of so many of these movies, our enjoying them doesn't give the alleged abusers any money. Re-watching my Pulp Fiction Blu-ray for the 899th time doesn't magically put cash in Weinstein's pocket. Nor will watching the bulk of Kevin Spacey's back catalog. It gets a bit more complicated, again, with renting or streaming. But given that many of us don't really pay that much attention to the ethics of spending our money, what's the difference between buying the latest Adidas shoes and binging Season 5 of House of Cards?
Unless you grow your own food, make your own clothes, don't use the internet and so on and so on, no matter what, your money goes toward something evil.
As long as people are being held accountable, and justice is moving forward, boycotting doesn't make sense. Think about the last Marvel movie's credits that you sat through to get to the extra scene at the end. Think about how long that list of people is. All of those people helped make that one movie. Boycotting movies because of one person is detrimental to every other decent person who made that movie great.
Where Fans Can Make a Difference
So what to do about it? First, we do what we can to help the victims. It's easy to get defensive when something you love is threatened, but try to resist the urge. If it makes you too angry, or too sad, walk away. There is still plenty of other entertainment to be had. Visit a gallery, read a book, or go for a walk.
Then, when the dust has settled and your emotions are in check, learn. Listen. Acknowledge the experiences of others, for better or worse. If the proper authorities are investigating, let them do their job. While they sort things out, you can decide for yourself what's still acceptable to watch and what you feel necessary to boycott.
It's going to be different for each of us, but blanket boycotting is silly, as demonstrated by the last remaining Blockbuster's savage tweet:
Listen we would love to throw out all our films with sexual harassers in it but then we'd only have 6 movies left.

— The Last Blockbuster (@loneblockbuster) November 4, 2017
There are no easy answers here, but what's important is that we're asking questions. We're having discussions about sexual assault, consent, and power dynamics. If every time someone watches a Miramax film they think about these issues and it changes the way they behave for the better, maybe that's a silver lining.
Censorship Isn't the Answer
It's ok to appreciate these films but don't let this moment pass without learning something. We can still appreciate Gone with the Wind and Dumbo, but we acknowledge the parts of them that are harmful. These dialogues are important and absolutely necessary. So instead of censorship, advocate for discussion and education.
Whatever fans decide to do, however, they should first and foremost be compassionate. This ordeal has brought about so much pain, and no one needs to add to it. Let people enjoy their favorite old films or let them boycott. Support each other, regardless, as fans. We need each other. Now, more than ever.