Your time is valuable and at the end of a long week, the discretionary time must be spent to its maximum value. In order to help narrow choices down on the film and television front, every Friday we'll give you the rundown of your options and an educated guess as to which ones make the most sense. There is a very complex formula involved. Usually, that formula includes us watching the things and then telling you if they're good. OK, we admit it's not exactly the recipe for Coke, but we're trying to help.
I predicted the box office returns for this film last Sunday, but I must admit that my track record hasn't been too accurate thus far.
On the Screen
Keanu
Director: Peter Atencio
Stars: Keegan-Michael Key, Jordan Peele. Method Man
Current RT Meter: 78% Fresh
My box office prediction last Sunday: $12,000,000
Key & Peele have made a movie. That is reason enough to see Keanu, but when you factor in the concept of two very non-gangsta guys trying to rescue a kitten that is living the thug life and the wheels are in motion for greatness. While it's still to be determined if their style that was so effective in the short form will work at feature length, the chances are good that this will deliver.
The Verdict: It's already the funniest movie in theaters and I haven't even seen it.
Mother's Day
Director: Garry Marshall
Stars: Julia Roberts, Jennifer Aniston, Jason Sudekis
Current RT Meter: 10% Fresh
My box office prediction last Sunday: $16,000,000
Garry Marshall has commandeered the holidays for his nefarious means and now Mother's Day gets the call. Marshall is a relic from a different era but his style and ability to generate A-list casts has kept him in the mix. This is safe entertainment and that's not always a bad thing. The critics haven't been kind but who knows who the critics are writing for.
The Verdict: It's a date movie. If you have a date, especially one who doesn't like conflict in cinema, this is your movie.
Ratchet and Clank
Director: Kevin Munroe, Jericca Cleland
Stars: Paul Giamatti, Sylvester Stallone, John Goodman
Current RT Meter: 13% Fresh
My box office prediction last Sunday: $11,000,000
The popular video game gets the feature-length treatment with a story approved by series creator Insomniac. With a cast filled with renown voice actors as well as big name stars the film has some curb appeal but the proof is always in the pudding. It's an origin story that expands on the events that take place in the 2002 original and while these characters aren't well-known to the general public it has the potential to connect on some level.
The Verdict: A consistent comment has been that the film is loud and obnoxious. Here's hoping that's not the case.
On the Tube
Penny Dreadful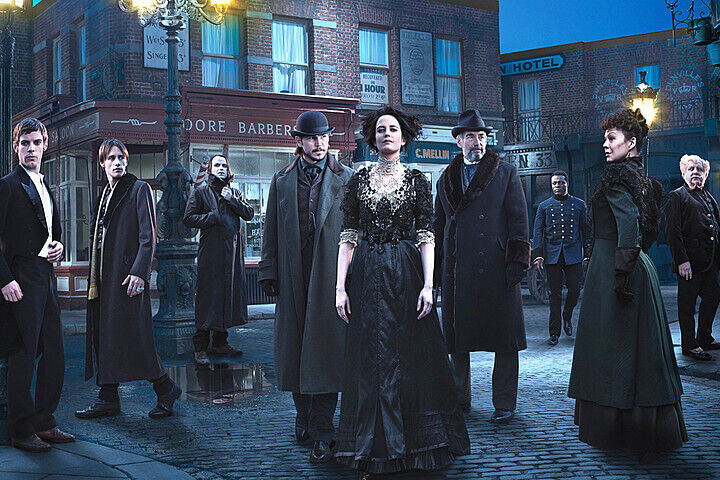 Showtime's fun and macabre series returns for a third season and mayhem and monsters are sure to play a role. Eva Green, Josh Hartnett, and Timothy Dalton have made for a surprisingly strong center for John Logan's show that digs up numerous monsters and folklore of yesteryear and repurposes it. Showtime's a great place for a show like this but it seems as if people need to support it before it's too late, as it is an expensive series to make. Maybe it's time?
The Verdict: Eva Green can do no wrong.