When the original Watch Dogs was released in May 2014, several aspects of the game were criticized by fans and critics alike, who believed the highly anticipated title simply failed to live up to expectations. One such aspect that many considered a letdown was the game's depiction of the city of Chicago — which came across as dull and repetitive, and failed to capture the essence of what makes that city so iconic. Watch Dogs 2 is moving west to San Francisco, and from what we have seen so far, they have learned from their mistakes and seem to be capturing the spirit and feeling of the City by the Bay.
Game creators Ubisoft Montreal have managed to pull off a complete overhaul of their hacking-meets-GTA, open-world title, including a completely revamped and dynamic atmosphere that promises to be nothing like Chicago. The new locale of San Francisco undoubtedly lends itself to the game's new vibe — and it's no coincidence. The team at Ubisoft has placed a lot of effort on nailing the feeling of San Francisco a lot better than the original did for Chicago.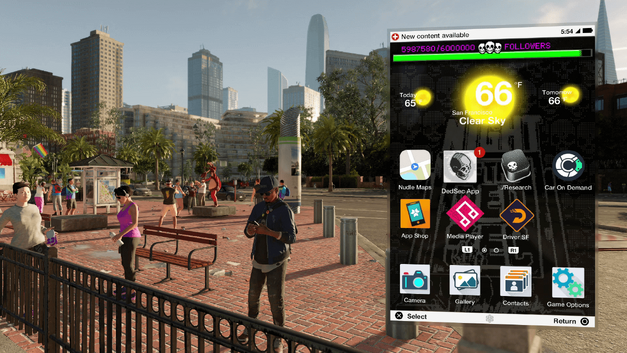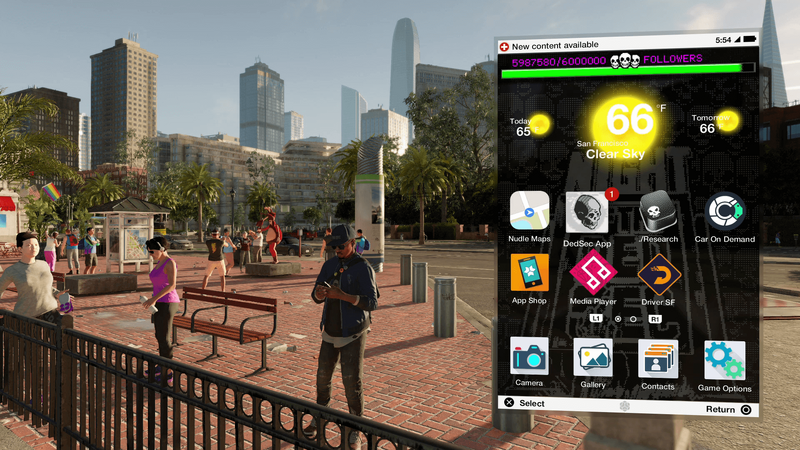 When the original Watch Dogs was released in 2014, it inevitably drew comparisons with Grand Theft Auto, the open-world action series that sets the standard other open world games are judged by. Rockstar's GTA cities are known for their close resemblance to the real-life cities they are inspired by. However, these cities are also full of personality and character. While Chicago in the original Watch Dogs does hold a solid resemblance to its real-world inspiration, players were left with a somewhat barren world. Much of the personality was meant to be uncovered through the game's hacking mechanic, where you could learn personal details about NPCs through the info contained on their phones. However, most of that ended up feeling like set dressing, and didn't necessarily have a substantial effect on gameplay.
Watch Dogs 2 seeks to change all that. According to Senior Producer Dominic Guay, the game world of Watch Dogs 2 promises to be a much more "varied" and "flavourful" setting compared to the 2014 original. The game's new map is expected to be twice as large and more dynamic. And it will feature iconic landmarks like the Golden Gate Bridge and Pier 39, along with surrounding Bay Area locales such as Oakland, Marin County, and Silicon Valley. Plus, with NPCs that interact with not only each other, but also the player and their environs, these areas will be brought to life in a way Chicago never was.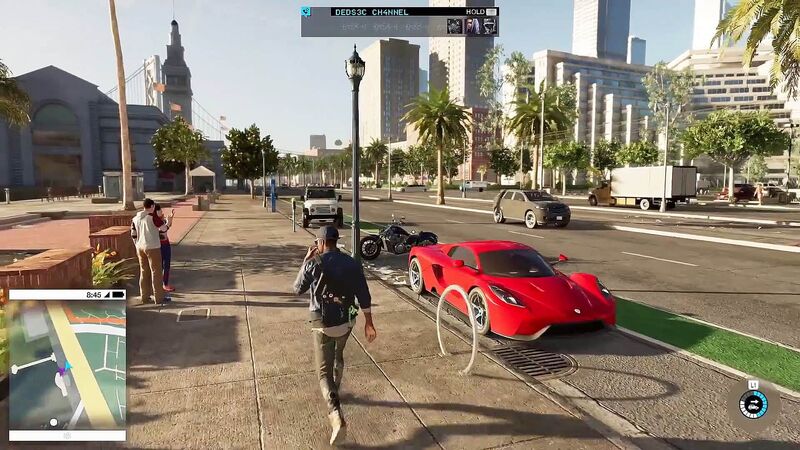 Watch Dogs 2 seems to not only take inspiration from GTA developer Rockstar's razor-sharp world design, but also their attention to small real-life details. Watch Dogs 2 features everything from illustrious EDM parties to a superabundance of "promising" startups. Ubisoft really went out of their way to create a world that parodies the widely held and stereotypical image of San Francisco. It just happens to do this while combining aspects of hacking subculture with guns, parkour and drones, and then throwing all of this into an amplified version of the actual city.
Another small real-life detail that, although trivial, helps make Watch Dogs 2's world feel more realistic than that of its predecessor is the inclusion of animals like dogs. As a matter of fact, for a game with "dogs" in the title, one would think this was a given, but the first Watch Dogs seemed to have completely forgotten to include animals in general.
Technical aspects of the new setting are also expected to surpass those of the original game. Guay, when asked about the game's graphics compared to the original, states:
"Watch Dogs 2 uses an evolved version of the first opus technology. With many years passing doing R&D on this hardware generation, we were able to expand the game's graphics significantly. The San Francisco Bay area is a great place to have long view distances with high detail and atmospheric effects. The lighting and effects are more realistic and the world much more detailed and dynamic."
Watch Dogs 2 is available Nov. 15  for the PlayStation 4, Xbox One and PC.