The Warner Bros. Comic-Con booth is always a destination for fans. This year's booth activities include talent appearances, autograph signings, and much more. Here is a closer look at what fans can expect to find at the Warner Bros. booth this year:
The Flash, Arrow, & Supergirl
The three costumes for Arrow, The Flash and Supergirl on The CW will be on display for fans. Each super suit is modeled on a life-sized 3-D rendering, created from laser body scans of series stars Stephen Amell (Arrow), Grant Gustin (The Flash) and Melisa Benoist (Supergirl).
LEGO® Batman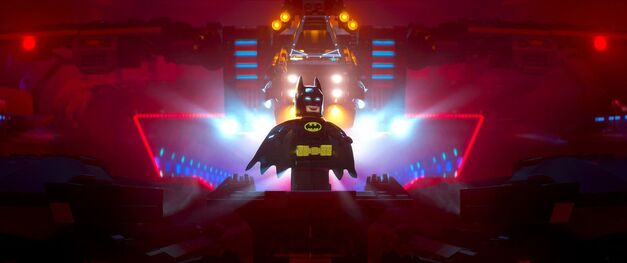 There will also be a super-sized LEGO®Batman, constructed from 53,998 LEGO® bricks. The seven feet tall statue took 45 hours for LEGO® masterminds to design and 340 hours to build. Fans will have the opportunity to take selfies with LEGO® Batman as part of the promotion for the upcoming LEGO Batman Movie.
Wish You Were Here Collectible Postcards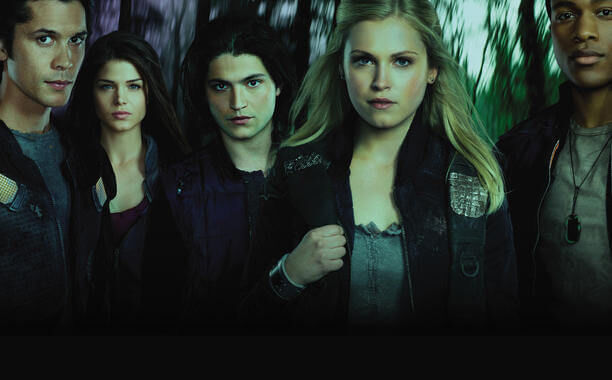 An exclusive set of collectible postcards based on several Warner Bros. Television series was created for fans. It will include 13 postcards from their returning series like The 100, iZOMBIE, Lucifer, Supernatural, and more, plus postcards for debuting shows like Frequency, Powerless, and Riverdale. Each postcard will include custom Comic-Con messaging from each show.
Fantastic Beasts and Where to Find Them Wand Station
The cast from Fantastic Beasts and Where to Find Them will be making an appearance at the booth, including Eddie Redmayne, Katherine Waterston, Dan Fogler, Alison Sudol, Ezra Miller and Colin Farrell, along with director David Yates. Plus fans can visit the Wand Master Training Station where they can learn how to master all new spells.
LEGO® Dimensions with Harry Potter, Fantastic Beasts, and More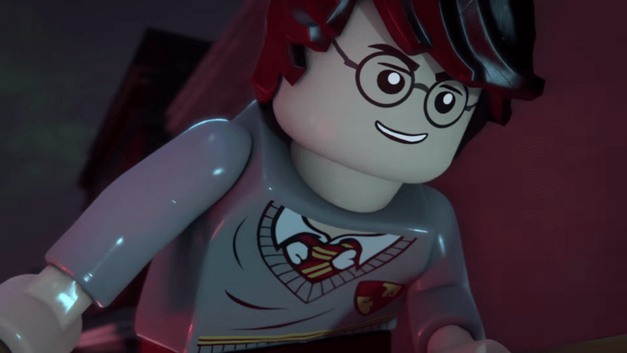 Fans can expect new expansion packs from the worlds of Harry Potter and Fantastic Beasts for LEGO® Dimensions. These will include more characters, deeper stories, bigger battles and infinite possibilities. Coming this fall, fans can also bring the wizarding world to life in LEGO® Dimensions with the Harry Potter Team Pack and Fantastic Beasts and Where to Find Them Story Pack.
Stars, Signings, and More!
As if that wasn't enough, from Thursday through Sunday, talent will be signing for fans at the Warner Bros. booth. They have yet to announce which stars specifically will be attending, but the signing schedule is as follows:
THURSDAY, JULY 21, 2016

11:45am-12:15pm — 

Teen Titans Go!

1:30pm-2:00p —

 Justice League Action

5:30pm-6:15pm — 

Silicon Valley
FRIDAY, JULY 22, 2016

10:00am-10:30am

 — iZOMBIE

11:15am-12:00pm

 — The 100

12:00pm-12:45pm

 — The Giant's Dream

1:00pm-1:30pm —

 People of Earth

1:30pm-2:00pm

 — Powerless

4:15pm-5:15pm

 — Game of Thrones

6:00pm-6:30pm

 — Blindspot
SATURDAY, JULY 23, 2016

10:00am-10:30am

 — Lucifer

10:30am-11:00am

 — The Originals

10:30am-11:15am

 — Supergirl

11:15am-12:00pm —

 Gotham

12:15pm-1:00pm

 — The Vampire Diaries

1:15pm-1:45pm —

 King Arthur: Legend of the Sword

1:45pm-2:15pm

 — Time After Time

1:45pm-2:30pm

 — Scooby-Doo! WWE: Curse of the Speed Demon

3:00pm-3:30pm

 — Fantastic Beasts and Where to Find Them

3:45pm-4:30pm

 — The Flash

4:00pm-4:45pm

 — Outcast

4:30pm-5:15pm

 — Arrow

5:30pm-6:00pm —

 Riverdale

5:30pm-6:00pm

 — DC's Legends of

Tomorrow

6:00pm-6:30pm

 — Frequency

6:00pm-6:30pm

 — Vice Principals
SUNDAY, JULY 24, 2016

10:00am-10:45am

 — Supernatural

11:00am-11:45am

 — Batman Unlimited: Mechs vs. Mutants

12:30pm-1:15pm

 — DC Super Hero Girls

2:00pm-2:30pm

 — Animaniacs Live!

Amanda is a Content Producer at Fandom. A product of her environment, she was raised to know both John Wayne and Pedro Infante.