Surviving the zombie apocalypse often calls for creative means to escape the ever-advancing clutches of death. Survivors on The Walking Dead are adept at disposing of zombies with guns, arrows, and knives. But what happens when they run out of ammo or can't reach a trusty blade?
That's when the most-skilled survivors get truly innovative. Those with an undying will to survive utilize anything they can to obliterate the approaching undead. Here are six ingenious ways characters have killed walkers on The Walking Dead.
Recycled Ammo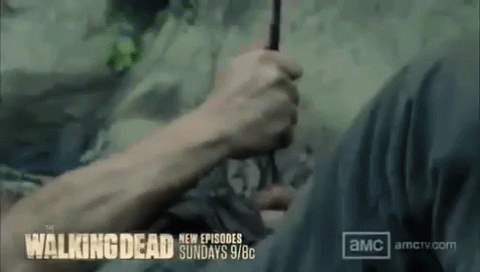 In Season 2 Episode 5,"Chupacabra," while searching for Carol's missing daughter, Sofia, Darryl falls from his horse down a hill into a lake bed. During the fall, an arrow pierces through Darryl's side. He attempts to climb the hill, only to fall again and pass out. He then awakens from a vision of his missing brother, Merle, to find a walker munching on his boot.
After brutally crushing the walker's skull with a stick, he sees another approaching. With no other arrows available, Darryl pulls the arrow from his body to slay the oncoming walker. While using an arrow is nothing new, recycling one from his own body is a clever way to survive.
Water Is the Key to Life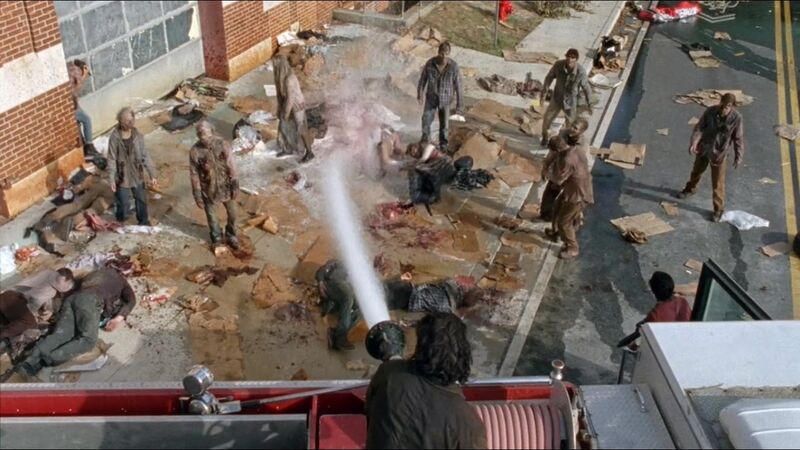 After their bus crashes on the way to Washington in Season 5's "Self Help," Glenn, Maggie, Abraham, Eugene, Tara, and Rosita search for another vehicle. They come across a fire truck, but unfortunately, it breaks down and they find themselves overwhelmed by a horde of walkers.
As the group struggles to survive, Eugene takes aim with the fire truck's high-powered water hose and expunges the attackers. Using water to rip bodies apart is an incredibly creative yet gory way to kill walkers. In this case, water proved to be the key to surviving the undead.
Light 'Em Up!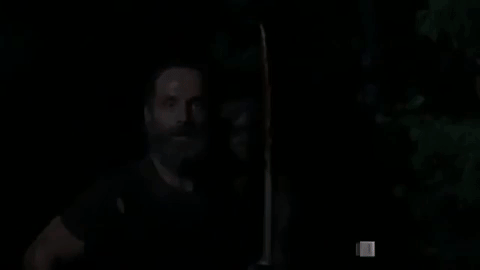 In Season 5's "The Distance," Rick runs out of ammo as he and Michonne fend off a group of walkers in the woods. In an enlightening and resourceful move, Rick pulls out his flare gun and fires a flare into the head of an approaching walker. The flare not only puts down the walker but also serves as a beacon to help the rest of the group find the pair.
Zombie Bowling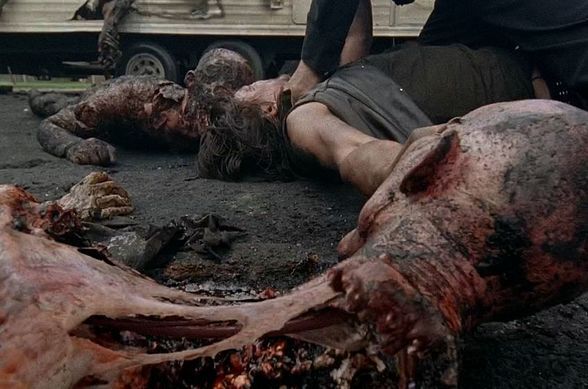 In Season 5's "Crossed," after an attacker pins Darryl down, he frantically searches for anything to defend himself. The only thing near him is a burned walker fused to the ground. In a move straight out of Mortal Kombat, Darryl sticks his fingers in the walker's eye sockets and rips his head and spine out. He then uses the head and spine like a bowling ball to fend off his attacker. This innovative tactic illustrates why Darryl is one of the most resourceful survivors on The Walking Dead.
Cord Cutting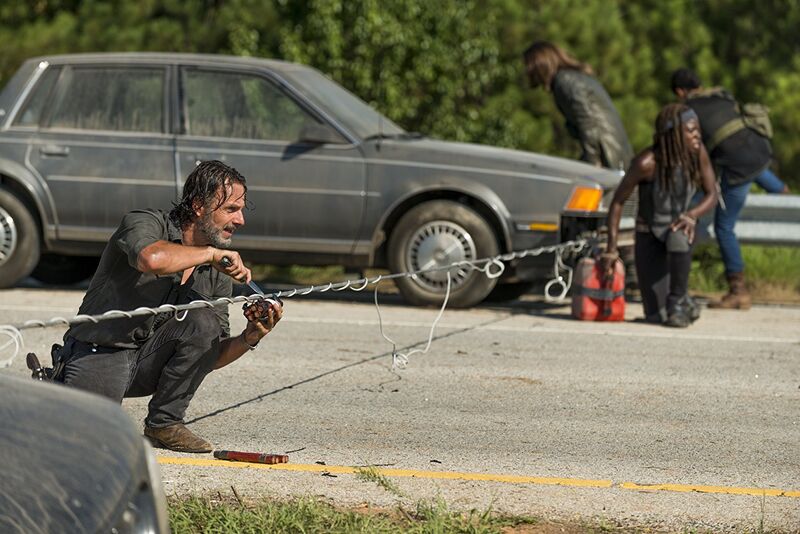 As one of the most inventive ways any characters have annihilated walkers on The Walking Dead, Season 7's "Rock In The Road" saw Rick and company racing to Alexandria ahead of the Saviors who are looking for Darryl. On the way, they come across a herd advancing on the highway. In a well-orchestrated and quite ingenious maneuver, Rick and Michonne drive two cars with a cable strung between them down the road, quickly dispatching of the oncoming walkers. The move required perfect timing and execution by the two to ensure maximum carnage.
Taking Out the Trash
When Rick seeks to prove himself to the Scavengers in Season 7, Episode 10, "New Best Friends," the Junkyard dwellers subject Rick to an odd trial by combat. They shove him into a pit walled with trash where he must face their armored champion walker, Winslow. Equipped with a spiked helmet and spikes all over his body, Winslow proves to be a formidable opponent.
Rick's attempts to vanquish his foe with sheer strength fall flat as he can't penetrate the armor. Michonne assesses the situation and suggests Rick use the walls of the pit. After pinning Winslow to the ground with trash, Rick uses a shard of glass to terminate his enemy. And Rick's brains-over-brawn feat helped secure the Scavengers' cooperation in the fight against Negan.