UPDATE: The Final Round results are in, and we have our winner. Scroll down to see who claimed the ultimate prize in the Street Fighter V Character Bracket Tournament and has bragging rights for now — that is, until a challenger appears.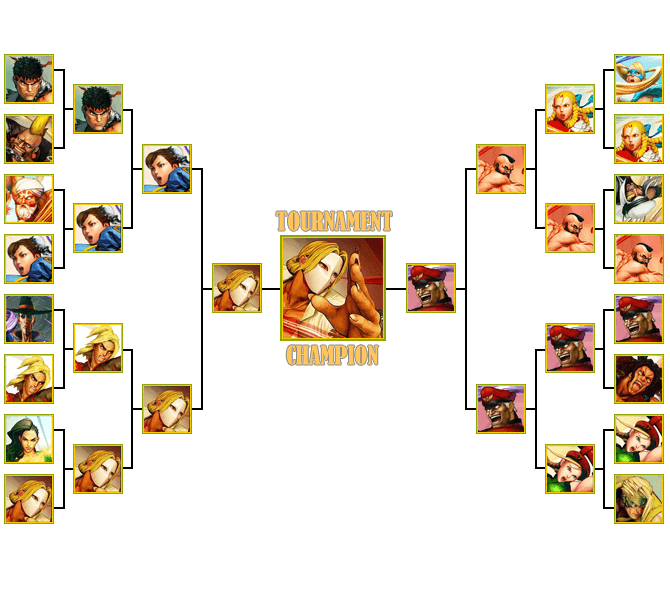 Round One
Round One ended with series regulars Ken, Vega, Zangief, and M. Bison proving to be too popular for newcomers F.A.N.G., Laura, Rashid, and Necalli to handle. Two close battles between series favorites resulted in Ryu and Chun-Li advancing over Birdie and Dhalsim.
In the matchup between Karin and R. Mika, two returning characters from Street Fighter Alpha 3, Karin's Kanzuki-Ryu fighting style beat out R. Mika's professional wrestling moves. Alas, even in the world of Street Fighter, pro wrestling can't seem to catch a break.
Finally, in a showdown between two Special Forces agents, Cammy edged out Charlie Nash for the win. It seems appropriate for Charlie to lose to a clone of his eventual murderer, M. Bison.
Round Two
Here is a quick recap of our Round Two predictions, and the actual match results.
Ryu vs. Chun-Li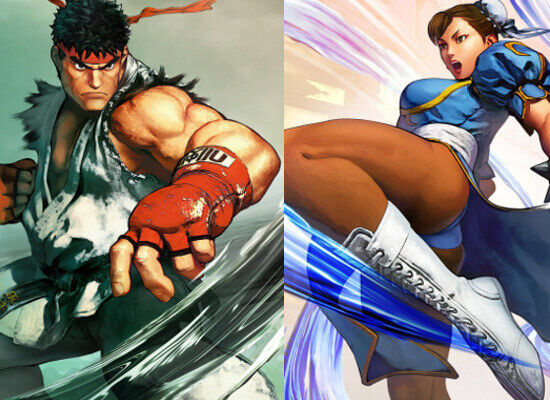 This showdown features two of the Street Fighter series most iconic heroes. Next to Ryu and Ken, Chun-Li is possibly the most recognizable face of the franchise. In Street Fighter lore, these two have a deep respect and admiration for each other, and an ongoing friendly rivalry. It should be a close match-up.
Prediction: Ryu is just too iconic not to win in what will most likely be the closest match of this round.
Result: I was correct in one regard, as this was indeed the closest match of the round. But Chun-Li ended up pulling off the win by only three votes! 
Ken vs. Vega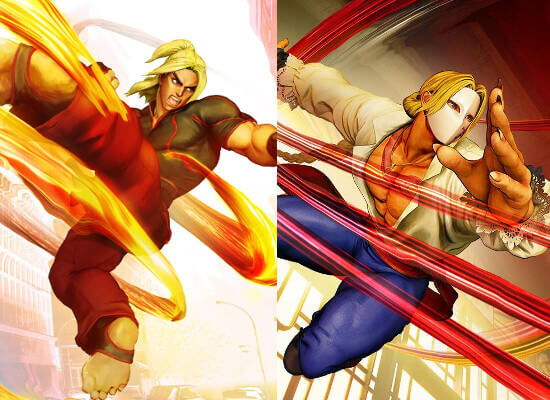 These two have history in the extended Street Fighter universe, and in the Street Fighter II Victory anime series they have a fight to the death in a steel cage over the affections of Chun-Li. This matchup may not be as deadly, but I get the impression fans will still side with Ken Masters over the eccentric Street Fighter II boss, Vega.
Prediction: Ken in a landslide. To add insult to injury, count on him knocking the mask off of Vega's face for good measure.
Result: I was way off, and Vega proved to be just too pretty for Ken. Then again, he does get to use that claw, so it was hardly a fair fight. 
Karin vs. Zangief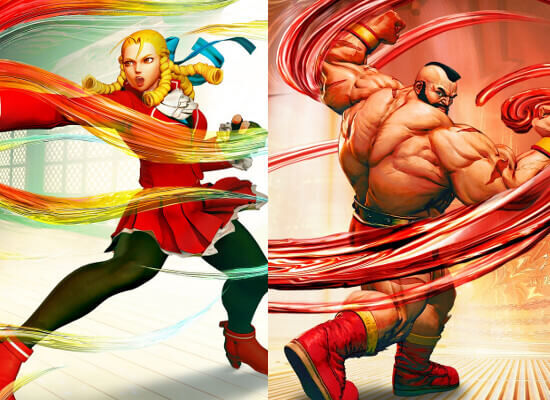 It is a showdown of the privileged upper-class versus a working-class folk hero when Karin tries to live up to her Kanzuki family mottos that "The worst we'll ever be is the best" and prove that the 1% will always be "Victorious, therefore Supreme." To do that, she will have to get through the Red Cyclone himself, Zangief, who will be trying to show her that "Might makes right" and that his "muscles will bring about revolution."
Prediction: Zangief is going to pull out a last-minute victory and deliver a Spinning Piledriver for the win.
Result: To quote Zangief himself in his SFV in-game taunt to Karin:"Truly you are strong, friend, but you need more muscle!" That was definitely the case here, as he won with 68% of the vote, the widest margin of victory in this round. 
M. Bison vs. Cammy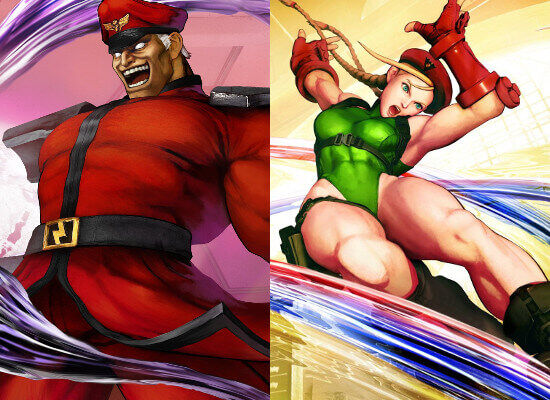 It's only Round Two, and we already have one of the most compelling matchups in the tournament. When they face each other in Street Fighter Alpha 2 Gold, Cammy confronts M. Bison to ask about her shadowy past in the Dolls program, and he says that her purpose is to serve him. She wins that fight, only to be knocked unconscious by an electric current. Let's see if she can win this fight and stay awake to prepare for Round Three.
Prediction: The underdog, Cammy, will succeed in bringing M. Bison down to size, at least for the time being.
Result: Perhaps Wikia users just want more drama in their eventual Street Fighter Alpha confrontation, but for now, Cammy succumbed to M. Bison's Psycho Power as he moves on to the semifinals. 
Round Three
Here is a quick recap of our Round Three predictions, and the actual results.
Chun-Li vs. Vega
Depending on what you consider canonical, this is either a rematch of their showdown from Street Fighter II: The Animated Movie, or a face-off between Chun-Li and her father's killer, as revealed in the Street Fighter II manga from the '90s. Either way, the series' leading lady has an ax to grind, and she'll hope to beat the pretty boy Vega senseless with her Lightning Kick attack.
Prediction: Chun-Li is now my favorite to take the entire tournament. She will breeze past Vega on her way to the finals. 
Result: As if I just received a Spinning Bird Kick to the face, I am stunned. Vega didn't decimate Chun-Li, and we have certainly had closer match results so far, but this one still hurts. Vega wins, then goes to primp for the final round. 
Zangief vs. M. Bison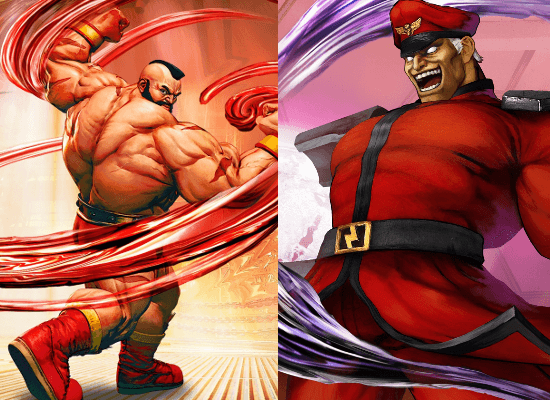 Although a match between Chun-Li and M. Bison would fulfill her quest to bring down Shadowloo, Zangief's breakout appearance in Wreck-It Ralph may push his popularity high enough to beat M. Bison and move on to the final round. Here is another way of looking at it: M. Bison may have Psycho Power and an entire criminal organization at his disposal, but does he wrestle bears for fun? Bears. For fun. I think not.
Prediction: Zangief slaps M. Bison silly with a Double Lariat and moves on to face Chun-Li in the finals. 
Result: I admit I may have gotten a little cocky with that prediction — almost as cocky as Zangief tends to be. M.Bison wins in a landslide, and that makes it 0-2 for me this round. 
Final Round
Vega vs. M. Bison
It comes down to this. Maybe it was resentment over their name change during the U.S. localization. Or perhaps Vega is just tired of being an underling for Bison after all these years. It could be that he was just biding his time, waiting for the perfect opportunity to overthrow his master and assume control of Shadowloo. You should never trust a man that hides behind a mask, after all.
Prediction: Vega surprised me the last two rounds, so I am not letting it happen again. Vega rolls on to victory. 
Result: It looks like I made the right call going with the Spaniard. Vega proved those claws aren't just for show and stuck it to his boss for the win.
Winner: Vega
Were you hoping for a different result? Think the voters got it wrong? Let us know @getfandom, then head over to the Street Fighter wiki to learn more about Street Fighter V.
---
Would you like to be part of the Fandom team? Join our Fan Contributor Program and share your voice on Fandom.com!