Veronica Roth announced on Facebook that her new novella We Can Be Mended comes out today. Sort of. The short book, which will be an epilogue of the Divergent trilogy, will be released alongside her new two-book series Carve the Mark. Sadly, fans can only get their hands on the We Can Be Mended novella as a pre-order or on the day Carve the Mark is released. Divergent fans will be super excited to read the new addition to the trilogy to find out what happens.
Warning: Divergent trilogy spoilers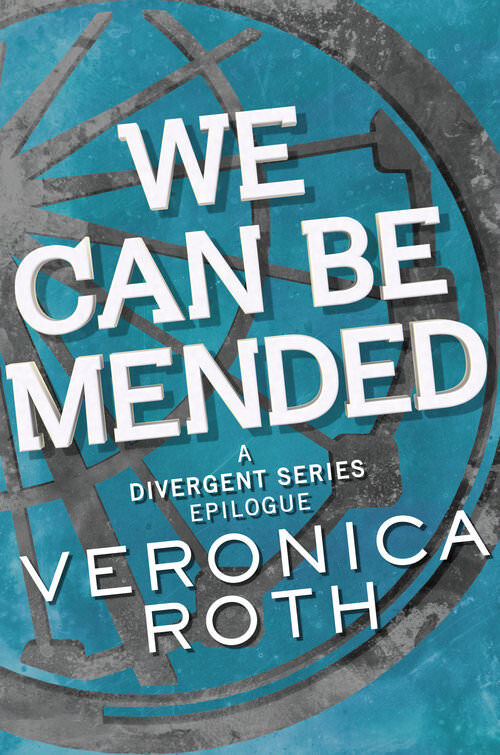 Roth's publisher HarperCollins approached the writer and asked if she wanted to give anything to the fans who pre-ordered Carve the Mark. She had previously felt that the Divergent series was complete, but she decided to add a short epilogue. This is what turned into the upcoming book We Can Be Mended.
Roth said of We Can Be Mended that it was an epilogue from Tobias' perspective it follows the character in the years after the trilogy's last book, Allegiant. The cover looks like the Ferris wheel that is so monumental in Tris and Four's early relationship, so this could signal that it's an important element in the story. I can't wait to find out what happens.
How to Get Your Hands on We Can be Mended
When you pre-order Carve the Mark, the publisher will automatically send you a copy of We Can Be Mended. The same happens if you order Carve the Mark on its release date of Jan 17, 2017. Beyond these methods, neither Roth nor her publisher has yet revealed any other way of getting a copy.
Is Carve the Mark Worth Buying?
The Carve the Mark series follows Akos and Cyra from a planet ruled by violence and tyranny. After enemy soldiers kidnap Akos and his brother, Akos and Cyra's paths cross and they must decide whether to team up for survival or destroy each other. While excerpts from Roth's new two-book science-fiction fantasy series have yet to come out, fans of her Divergent trilogy will likely love it.
To get you excited, here's the Carve the Mark book trailer: