Venom is ramping up to be a very intriguing comic book film. The first new entry in Sony's Spider-Man universe has been making some big strides right out the gate. They cast Tom Hardy as Eddie Brock and that was mind-blowing. Then, they announced that Carnage would be the main villain. WOW. Sounds like they are trying to deliver something fans really want. Well, follow that up with today's news about another symbiote in the mix. Well, sort of.
The Bride of Venom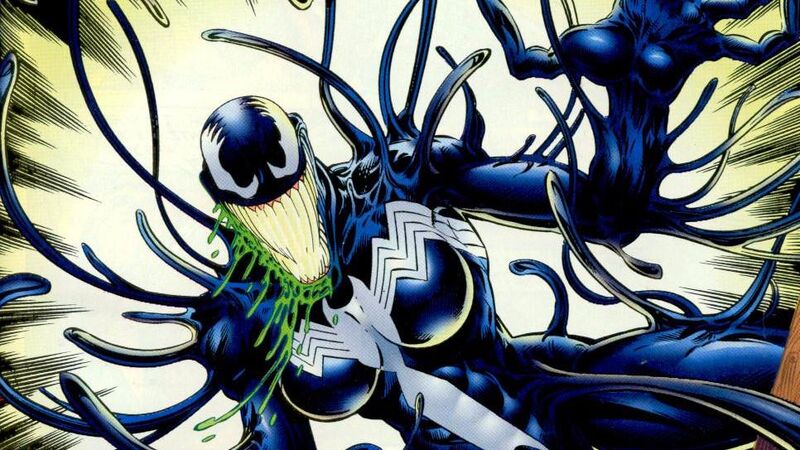 That Hashtag Show reports that Anne Weying is going to be in the film. She is most remembered for becoming She-Venom. Weying was Eddie Brock's wife – later, ex-wife – in the comics and briefly wore the Venom symbiote.
To be honest, she was not exactly the best written female character in her time. If the film is going to give us She-Venom, let's hope they find a better way to utilize her than simply going, "Isn't a lady Venom a cool idea, guys?" Weying was a successful lawyer. Could she possibly have some attachment to the criminals Venom seeks out? Venom sees himself as a vigilante hero. Maybe he's getting information from Anne in order to hunt down bad guys? Could Weying be the lawyer who prosecutes Cletus Kasady a.k.a. Carnage?
Regardless, this is certainly an interesting development. Is she going to be married to Brock during the film? Or will she be introduced as his ex-wife from the outset? How much of a role will She-Venom play in the story? Could she even be set up to take the reins from Brock as Venom in a potential sequel?
We'll keep our eyes and ears open for any developments. Casting this role will give us a lot more info on exactly how Sony plans to utilize the character. Honestly, I think it'd be cool to give us Eddie Brock as Venom for one movie and then pass it on to Anne Weying for a sequel. What do you think?