Have you ever heard of Valérian and Laureline, the award-winning French sci-fi comic that's been around since the '60s? Director Luc Besson (The Fifth Element) announced he was adapting the comic, and now, EuropaCorp has released an official teaser trailer for the film. With shades of just about every sci-fi movie ever made, Luc Besson's Valerian and the City of a Thousand Planets looks very, very busy. But the hype that came out of SDCC was totally on point — it's absolutely beautiful. Check it out!
Now, I wouldn't blame you for being a little apprehensive about this. It might look a little too similar to Jupiter Ascending, which left many of us scratching our heads. It shares some visual DNA with Disney's John Carter, which also underperformed. And those big underwater monsters, man, they look a lot like The Phantom Menace. But this is a Luc Besson film, and you can't underestimate the kind of impact and verve his direction brings.
That song you hear in the trailer is a real breath of fresh air. Everyone loves putting silly somber covers in their movie trailers lately. That cover of "I Walk the Line" just about ruins that Power Rangers trailer. But in the Valerian trailer, that's really The Beatles! In fact, this is the first time anyone has ever licensed a Beatles master for a movie trailer. It makes an impression, really selling that expansive, spacey wonder that could set Valerian apart.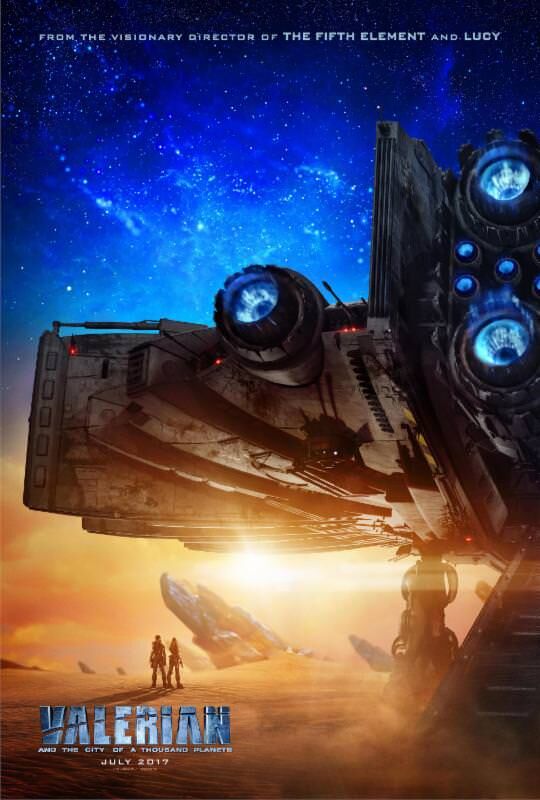 All that said, I'm not sure American audiences are really going to connect with Besson's vision. That's okay, though — the French director's sensibilities have always been tuned a little more toward European tastes. That's part of why his films are so unique. And we're living in an era of global cinema, where the goal is to create movies with massive appeal. And this looks really appealing, fun, and bursting with Besson's signature energy.
Valerian and the City of a Thousand Planets stars Dane DeHaan, Cara Delevingne, Clive Owen, Rihanna, Ethan Hawke, and John Goodman. See it in US cinemas on July 21, 2017.
NYCC: First Look at 'Valerian and the City of a Thousand Planets'
---
Would you like to be part of the Fandom team? Join our Fan Contributor Program and share your voice on Fandom.com!