Shannon Purser aka Barb aka My Manic Pixie Ruffled Collar Dream Girl is joining the cast of CW's Riverdale. While the series was to be a midseason replacement starting in Winter 2017, Barb has signed on for three episodes as Big Ethel Muggs. Big Ethel is known in Archie history for being the resident uggo. Recent revival efforts have tried to pretty her up, but character history is going to work against older viewers. But, have faith! Recent Archie revival savior Roberto Aguire-Sacasa is running the show. This is the man who made Sabrina the Teenage Witch into a Bride of Cthulu.
On the show, Big Ethel will be friends with Veronica and Betty. The trio teams up to teach Reggie a lesson with a well-crafted revenge plot. Given early script reviews, the series will be far different than your parents' funny books. One hopes that they keep the sensibility of the recent comic book revival. But, will it be that bad if the show stands on its own? Given that CW will try to put its teen drama stamp on it. It's just that this show seems to have that certain hint of promise.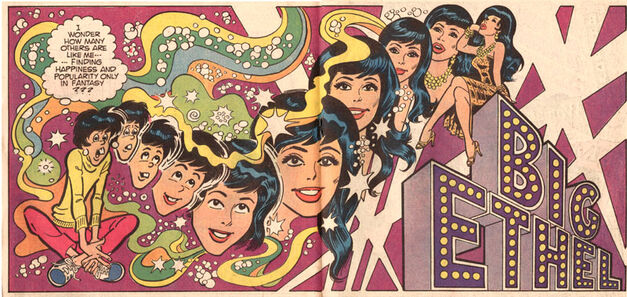 One thing about the program that seems smart is to focus on the Archie community rather than one goofy ginger. Today's news makes no mention of Shannon Purser aka Barb being a full-time cast member. But, does it matter? An Archie Universe series that focuses on the bigger picture rather than a teen's dating habits makes for interesting television. If CW is feeling really cutting edge, they could bring up Jughead's new stance as an asexual. But, that might be asking too much of a network that still won't cancel Supernatural. Do readers still like that show? They know, it's just Vampire Diaries with the Hardy Boys…right?