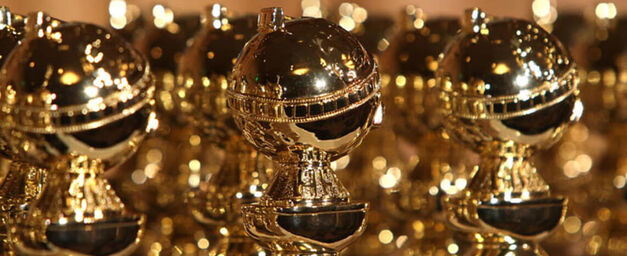 The nominations are officially in for the 73rd annual Golden Globe Awards. While we've elsewhere made our personal picks for who we think will go home with the gleaming trophies, here we're highlighting a few foods themed after our favorite TV nominees! Check out these fun and tasty recipes, inspired by some of 2015's hottest shows.
Outlander (Best Television Series, Drama):
Scotch Eggs
If we could serve Jamie Fraser on a platter, we would. But since we can't, these Scotch Eggs will hav to do. Serve these traditional Scottish appetizers to your guests to kick off your Golden Globes party. Eat up, lasses and lads!
Master of None (Best Actor in a Television Series, Comedy):
Pasta Carbonara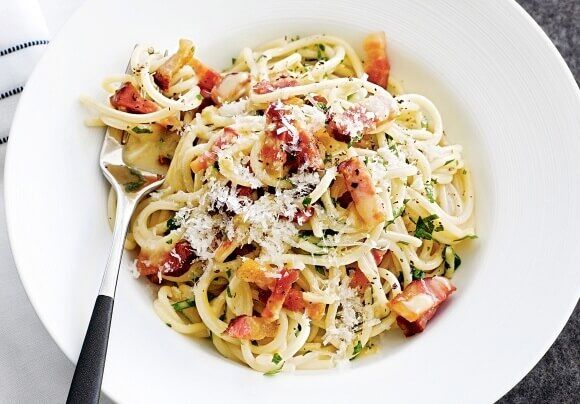 No one loves pasta more than Dev, the main character in the Netflix series Master of None. When he finally breaks out his pasta maker, he makes homemade spaghetti with crispy fried bacon in a creamy sauce topped with mounds of grated parmesan. Don't tell us you watched that episode without drooling at least a little bit. Our Pasta Carbonara recipe is almost on par. If Dev can do it, so can you!
Brr! Just thinking about the hit FX show, Fargo, which is set in the icy North Dakota winter, gets us shivering. In tribute, we selected this delicious icebox cake, because it has layers and layers of mystery — just like the show. This cake is also ice cold, just like the show's snow-packed landscape. Thankfully no bundling up is required to prepare this no-bake cake.
Narcos is easily one of our favorite shows of the year, and its Best TV Drama nomination is worth celebrating. Now, Narcos is all about that fine, white powder that the Medellin cartel is notorious for exporting. These Mexican Wedding Cookies are doused in a different kind of white powder – powdered sugar, that is. These sweet, buttery cookies are downright addictive — like the show!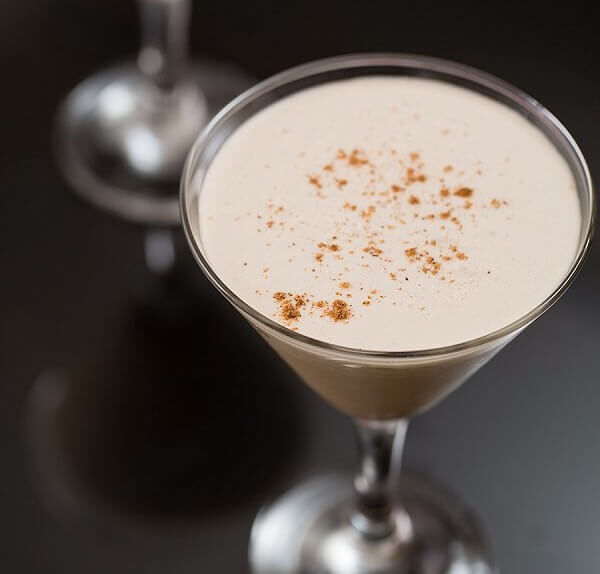 We found a cocktail that sums up our girl, Cookie Lyon aka Taraji P. Henson, who is nominated for Best Performance by an Actress for her role in the FOX drama Empire. This Cookie cocktail has a hint of sweetness from the Butterscotch schnapps, some bling from the Goldschläger, and an unexpected kick from the Jägermeister. Most importantly it's named after the woman of the hour.
Orange is the New Black (Best Television Series, Comedy):
Cucumber Jalapeño Martini
Orange is the New Black is about to enter into its fourth season, but let's fondly flash back to an earlier season of the show when Piper had to assert her role in the prison by grinding jalapeños in her mouth to make a back rub in order to get on Red's good side. Spicy! Mix up these Cucumber Jalapeño Martinis in tribute (grinding jalapeños in your mouth not required) and toast to the ladies of Litchfield Penitentiary.
Mad Men (Best Actor in a Television Series, Drama):
Old Fashioned Cocktail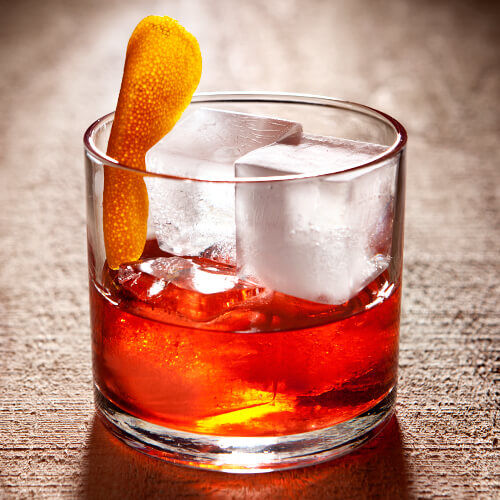 We're drinking a toast to Don Draper style for two reasons: First, out of sadness that Mad Men is done forever, but also out of happiness that Jon Hamm is nominated for(and likely to win) Best Performance by an Actor in a Drama Series. It was always hard to tell which drink was Don's favorite, since he seemed to love them all. But we went with the classic Old Fashioned as our Golden Globes nightcap.
For more television inspired recipes, check out the Recipes Wikia collection of Tune-In Tables from 2015!