HBO has confirmed True Detective for a third season. The HBO show was a massive hit in its first season, but the second season couldn't quite recapture the dark magic of that initial outing. Fans have been eager for another entry in the anthology crime drama, but exactly who would be behind the camera has been the subject of a lot of debate. Cary Fukunaga directed the entirety of the first season, and that unified vision helped make those inaugural episodes feel like a true vision. The second season had a variety of directors and that added a lot of complications and muddiness to the story.
Now, HBO has announced Season 3 with only two directors at the helm. Creator/writer Nic Pizzolatto will make his directorial debut with this season, which is great since it's Pizzolatto's head that these stories are coming from. But it's the other co-director, Jeremy Saulnier, who has us immensely excited.
Meet Jeremy Saulnier
If you're not familiar with Jeremy Saulnier, thankfully, you've got plenty of time to get acquainted with his fantastic body of work. Saulnier burst onto the scene with the low budget horror comedy Murder Party. It's a fun little flick that shows a ton of promise from the filmmaker. It centers around a collective of artists who lure a hapless guy into a Halloween party that ends up being a lot more stabby than he thought. If you're a horror fan, it's definitely worth a watch, if just to introduce you to Saulnier's style and tone.
Then, Saulnier made Blue Ruin. It's not hyperbole to say that Blue Ruin is one of the best revenge films ever made. It's a stripped down deconstruction of the typical revenge thriller that also happens to look starkly gorgeous. The story is about a homeless man who learns that the person responsible for his parents' murder is being released from prison. As he seeks vengeance, things spiral into chaos and get really, really violent. It's a fantastic independent film that deserves an audience.
But the Best Is Yet to Come
After these two films, Saulnier made a movie that is destined to become a grungy cult classic: Green Room. It's a horror movie unlike anything you've seen before. The plot is about a small punk band who plays at a bar that's home to a group of neo-Nazis. After a violent incident, the band gets trapped in the green room and they have to try and survive the neo-Nazis' siege. It's harrowing, gut-wrenching, and thrilling filmmaking.
What Does This Mean for True Detective Season 3?
So, what do all of these films have to do with True Detective? Well, Saulnier's films prove he can do chilling violence and dread extremely well. Those are integral elements to True Detective's atmosphere and Saulnier clearly has a proven track record in them both. Plus, he's great at drawing out tension and mystery as to where the story will go next. That's going to be a valuable asset in a mystery show.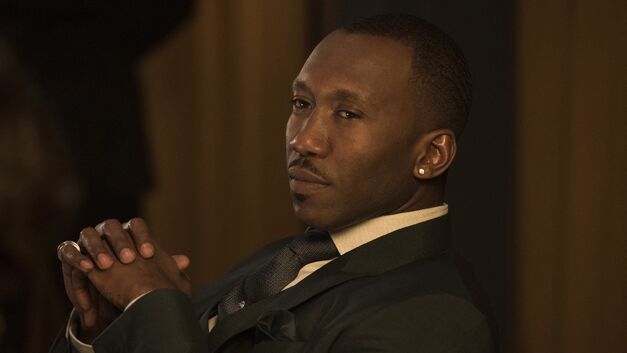 House of Cards and Luke Cage star Mahershala Ali will play the lead role in the upcoming third season of True Detective. As one of the most captivating actors working today, Saulnier will definitely bring something out of the actor we haven't seen before. He did that with Patrick Stewart who played the utterly terrifying leader of the neo-Nazi group in Green Room. If Saulnier pulls something equally as unexpected from Ali, it could be one of the best performances of the actor's career. And could Stewart even show up? Fingers crossed SO HARD.
Check out Saulnier's movies and get ready for True Detective Season 3. It's going to be a good one.