This weekend marks the 15th anniversary of the premiere of Smallville. To celebrate this fantastic show, we went back over its 10-season run and found five of the best episodes.
"Reckoning" (Season 5, Episode 12)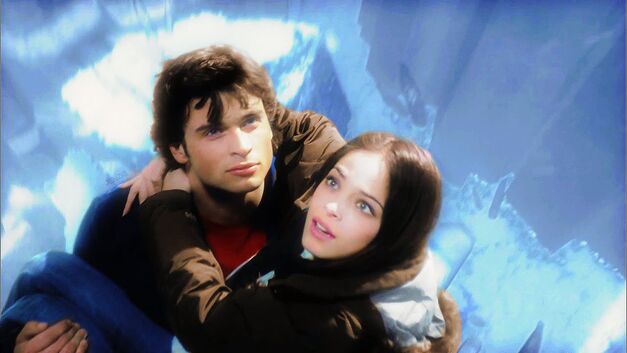 "Reckoning" is a roller coaster of an emotional journey. The episode starts off on a happy note, and we are treated to Clark's proposal to Lana, with quite a display of his powers. They return to Smallville, where Clark reveals to his parents about his decision and later, Jonathan wins the election. But things take a dark turn as an intoxicated Lex distracts Lana on the road and causes her to run into a bus, killing Lana. Clark implores Jor-El to correct the timeline and save Lana, which he does, but with a price: the life of Jonathan Kent. This episode forces Clark to take on more responsibility and changes the dynamic of the series forever. [Joseph Wilbur]
"Legion" (Season 8, Episode 11)
The very first of a series of three episodes that were written by the famed writer for several of the Arrowverse shows, Geoff Johns, "Legion" is one of the most emotionally complex episodes of Smallville, but also one of the most exciting. With an appearance from three time-traveling superheroes hailing the 31st Century who call themselves Cosmic Boy, Lightning Lad, and Saturn Girl, Geoff does a splendid job bringing the Legion to life from the pages of the comics.
While it was easy to feel a squeal of delight seeing Garth come close to revealing too much about Clark's future, the episode also faces Kal-El with one of his most difficult decisions in his life: whether or not to kill Chloe to save the planet. Although the Legion advises Clark to kill Chloe and destroy Brainiac, he manages to both disable Brainiac and save one of his dearest friends. Geoff even threw in a nod to a hero we see in another of our favorite episodes, "Homecoming". [Joseph Wilbur]
"Requiem" (Season 8, Episode 14)
Joseph Wilbur has been a writer for Fandom for over a year. You'll probably find him writing about the Arrowverse shows, or DC and Marvel Comics. He loves Star Wars, and you might catch him rewatching his favorite Flash episodes for the umpteenth time.