Ye come seekin' adventure and salty ol' pirate video games, eh? Aye, you've come to the proper place. We've dug up five of the best pirate video games to ever set sail. Arrrrr ye ready to talk about the best pirate games, matey? Then let's shove off.
Monkey Island Series
The Monkey Island games have done so much for video game pirates that there's no way to pick just one to spotlight on this list. Guybrush Threepwood's many titles are some of the funniest high seas adventures in gaming, filled with great pirate puns and fourth-wall-breaking asides. The Monkey Island games even found a way to turn sword fights into punny wordplay. No wonder the series gained enough of a cult audience to get an update in the 2010s by the modern adventure game experts at Telltale.
[Henry Gilbert, Senior Games Editor]
Assassin's Creed IV: Black Flag

The best Assassin's Creed game actually isn't an assassin game, it's a pirate game. Assassin's Creed IV: Black Flag stands out as both one of the best pirate games of all time and the best AC game to date. The story of Edward Kenway and his crew takes place on the perilous waters of the Caribbean Sea during the Golden Age of Piracy. Black Flag has everything you'd expect in a proper pirating game and more: Swashbuckling, rowdy ports of call, harpooning, buried treasure, sea shanties, and rum. Lots of rum.
The game realizes naval combat better than any game before or since. You can engage enemy ships on the open seas and either let them go to restore your reputation, salvage them for parts and sink them, or capture them to join your pirate fleet. There are also opportunities to attack and attempt to capture island forts in a scene straight out Disney's Pirates of the Caribbean attractions. You'll even encounter famous pirates Mary Read, Anne Bonny, Calico Jack, and Edward "Blackbeard" Thatch along your adventures.
[Matthew Allen, Executive Games Editor]
Zack & Wiki: Quest for Barbaros' Treasure
Capcom created the clever pirate adventure Zack & Wiki: Quest for Barbaros' Treasure just as the Wii was becoming the highest-selling system of its generation. Sadly, it was one of many creative Wii titles that was criminally overlooked. Exploring the colorful pirating world of Zack & Wiki used the Wii Remote in some very creative ways that make this treasure worth digging up. Sadly, because the controls are so integrated into the game, Zack & Wiki never got ported to any other systems, limiting its audience even more. But it's not too late to give this a try on your Wii U (assuming you actually own the console).
[Henry Gilbert, Senior Games Editor]
Sid Meier's Pirates!
Sid Meier's Pirates! is one of the longest running, most influential simulation game series to ever set sail. This open-world game starts with you signing on as a privateer for one of four colonial empires in the Caribbean. You can choose to maintain your loyalty to the crown, or shift your affiliations over time. You can even go into business for yourself as an out-and-out pirate. Pirates! revolutionized the sim genre at the time with its open-ended nature and dynamic, randomized gameplay. This constantly required players to be on their toes and react to their surroundings. Its influence can be felt in Meier's other hit series, Civilization, to this day.
[Matthew Allen, Executive Games Editor]
The Legend of Zelda: The Wind Waker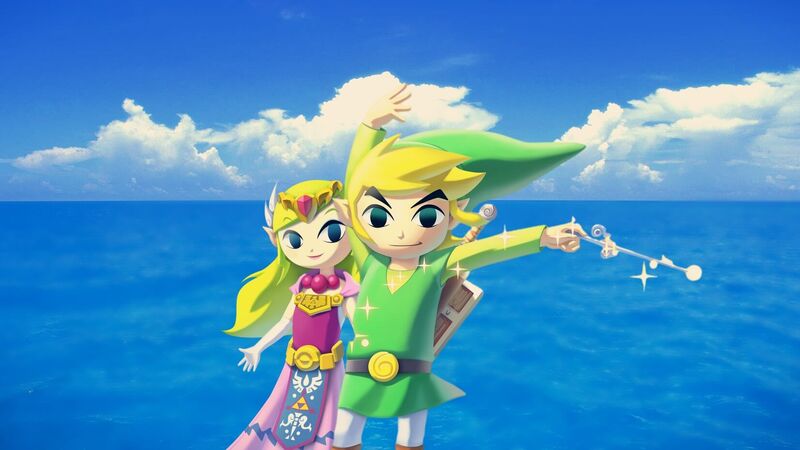 Arguably one of the best games ever in Nintendo's celebrated series, The Legend of Zelda: The Wind Waker sets sail for high seas adventure like no other. The massive journey sees a cel-shaded Link team up with a crew of pirates to both save his sister. At the same time, he must discover what doomed Hyrule to its watery existence generations previous. Whether on the GameCube or in the even prettier Wii U update, Wind Waker is one of the most gorgeous games you'll find. It's easily the loveliest recreation of the high seas you're likely to find on any console.
[Henry Gilbert, Senior Games Editor]