There's never been a better time to be a comics fan, and 2016 is looking to be an extremely exciting year. Between two movies coming out from DC this year, three from Marvel, and more TV shows popping up than we can count, there's no shortage of superhero media to fill your cravings. Keep reading to see the comic books we're most excited to read in the coming year.
1. Aquaman: Rise of the Seven Seas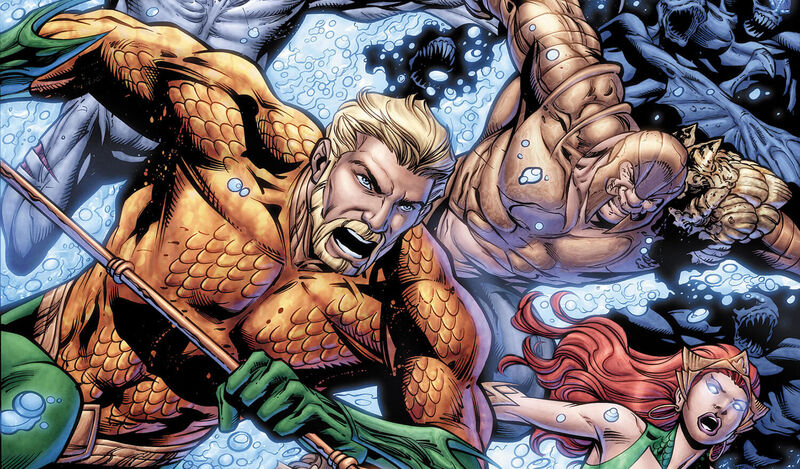 It is undeniable that Aquaman has seen a huge surge in popularity the last several years. This is partially thanks to the casting of Jason "Khal Drogo" Momoa in the upcoming Justice League movie, but it's also thanks to superstar writer Geoff Johns. Johns ended his wildly popular Aquaman run after 25 issues, but he's coming back to the series this year for a huge crossover involving the entire Justice League. "Rise of the Seven Seas" will see Aquaman dealing with a number of rival kingdoms that were previously teased at the end of Johns' initial run.
2. Batman & Robin Eternal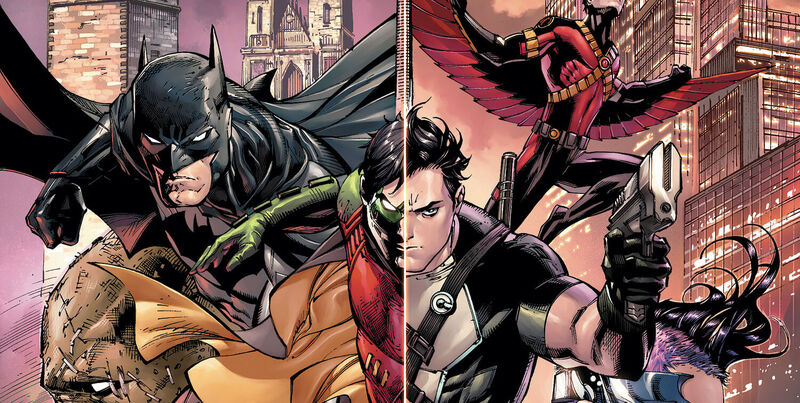 Hot off the success of last year's weekly series Batman Eternal, the same team of writers has returned for a sequel. This is technically cheating since the series debuted in 2015, but it's only halfway done — it's ending later this year after 26 issues. Batman & Robin Eternal begins with Dick Grayson, originally known as the first Robin and currently Agent 37 of Spyral, returning to Gotham after a long absence. The city is still reeling as Bruce Wayne has lost his memories, and Jim Gordon is currently acting as the new Batman with a robotic exo-skeleton. We're excited to see where the series goes, but we've already gotten a lot of big reveals, such as Azrael and Cassandra Cain being reintroduced to the DCU. Time will tell what the series' mysterious villain, known only as "Mother," has in store for our heroes.
3. Black Panther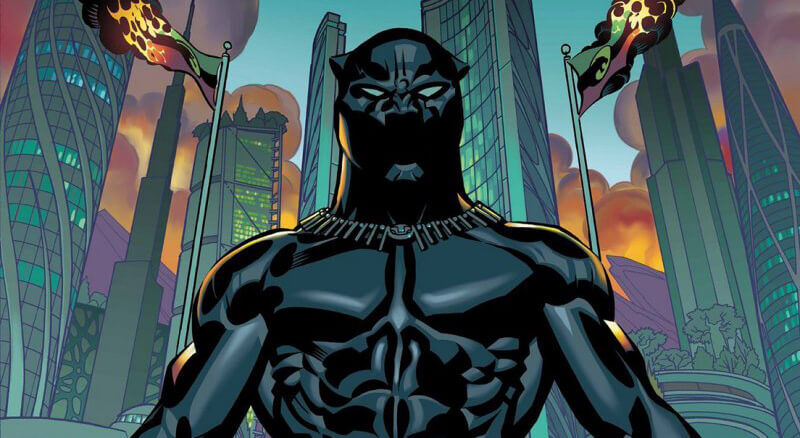 In case you're not familiar with his work, writer/journalist Ta-Nehisi Coates has gotten a lot of attention this year as a voice in the national conversation about race and violence. Fans of Coates are very excited to hear that he's writing the new Black Panther series, scheduled to coincide with the character's live-action debut in Captain America: Civil War. In the book's first arc T'Challa, ruler of the African nation Wakanda, will be dealing with a violent revolution in his own country. The series is scheduled to launch in April with a new Black Panther #1.
4. Black Widow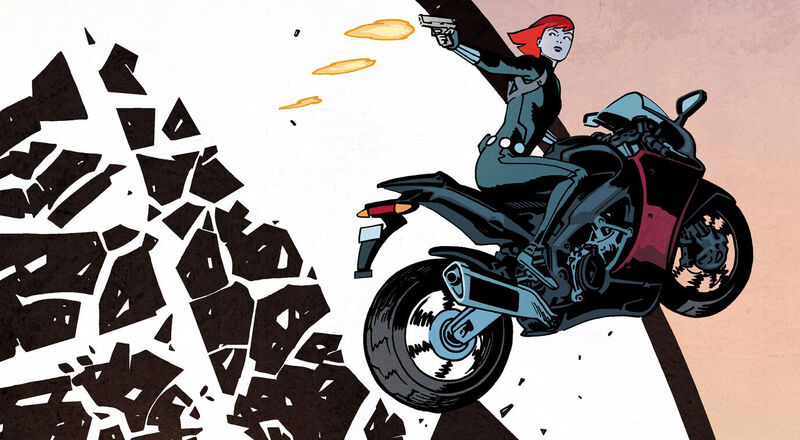 There has been a lot of anger surrounding the treatment of Black Widow in the last several years. Despite the character's immense popularity after her role in The Avengers, there are no announcements for a solo film and she's been left out of most official merchandise. Many people believe this is further sexist snubbing of a character who's never even gotten her own ongoing series lasting more than 20 issues. Hopefully that's going to change this year, with fan-favorite creators Mark Waid and Chris Samnee writing a new Black Widow #1 in March. This is hot off the end of Waid and Samnee's previous collaboration, their critically acclaimed run on Daredevil.
5. Civil War II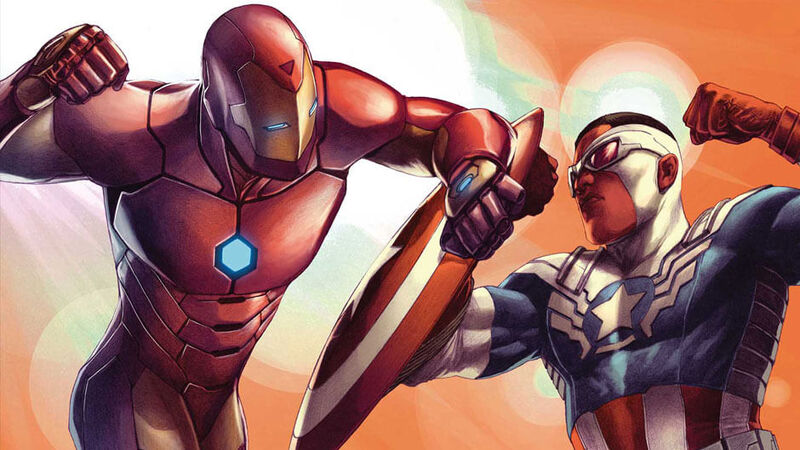 It's been 10 years since Mark Millar wrote the original Civil War event, forcing every hero in the Marvel Universe to pick sides in a battle against each other. The series has gotten a lot of attention lately, obviously, with the new movie Captain America: Civil War coming out as a loose adaptation. Brian Michael Bendis will be writing a sequel, Civil War II, set to launch later this year. It is unclear what the central conflict will be, but Marvel has promised that it will divide heroes and fans alike in the same way as the original.
6. Faith
Valiant Comics' critically acclaimed hit Harbinger is finally getting the spin-off people have been waiting for, a new ongoing series based on the breakout character Faith. People who believe diversity is killing the comic book industry have been quick to criticize this character for not fitting into the Aryan mold. The light-hearted Faith Herbert, also known by her superhero codename Zephyr, doesn't have an athlete's body… but that hasn't stopped her from helping people and working hard to be a good person using her flight powers. Faith #1 by Jody Houser is hitting the stands in January.
7. Injustice: Gods Among Us: Year Five
The Injustice: Gods Among Us series has been a bizarre hit at DC, especially for a comic book based on a video game. Since DC dropped its popular "Elseworlds" line based on alternate realities, there haven't been a lot of opportunities for writers to really cut loose with the DC Universe as their playground. This weird book has taken us through a lot of the odd nooks and crannies of the DCU, and repeatedly demonstrated that it's not afraid to kill off anyone. "Year Five" is the final chapter of this ongoing saga, and the war between Batman and Superman is hurtling towards its conclusion.
8. Star Wars Special: C-3PO
Millions of people walked out of the theaters after seeing Star Wars: The Force Awakens this year with one burning question on their minds. Why did C-3PO have a replacement red arm instead of his normal gold arm the same color as the rest of his body? Good news everyone, the never-ending restless nights spent agonizing over the answer to this question are finally coming to an end. As part of Marvel's line of Star Wars comics, they're releasing a new C-3PO Special #1 written by James Robinson. This one-shot debuting in late February will give us the sense of closure that we need to stop living under this bridge and return to our families.
9. Superman: Savage Dawn

It's been a rough year for Superman after he lost most of his powers and had his secret identity outed by the press. We've had a year of great stories with Superman learning how to fight crime when he's no longer the strongest man on the planet, but it looks like that's all coming to an end. The upcoming "Savage Dawn" crossover will run through #50 issues of the major Superman titles later this year. Superman will be fighting the immortal conqueror Vandal Savage while he attempts to finally get his powers back for real.
10. X-Men: Apocalypse Wars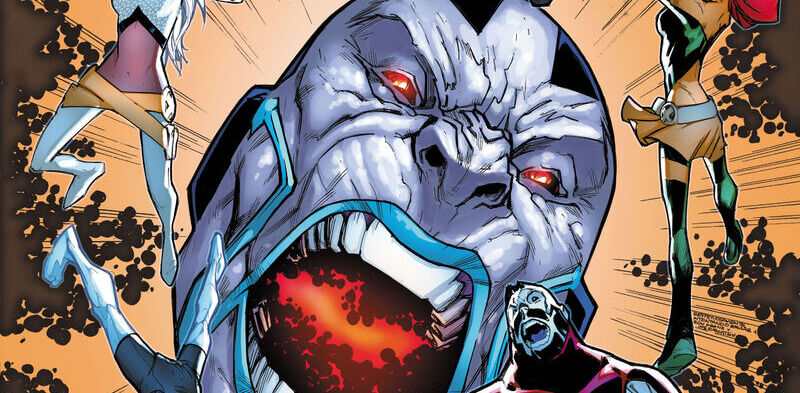 It's been a dismal year for the X-Men in comics. Many people have accused Marvel of deliberately sabotaging the franchise because X-Men movies are produced by their rival studio Fox. This year has seen many mutants killed off by the "Terrigen Mists" in what seems like an obvious move to switch them out for the Inhumans (who Marvel still has the movie rights to). Later this year we're getting Apocalypse Wars to tie into the upcoming movie X-Men: Apocalypse. With mutants now an endangered species and their destiny in the hands of Apocalypse, the X-Men will be traveling into the timestream to secure the future of mutantkind.
For more information on these comics coming out in 2016, check out the DC Database and the Marvel Database. Wikia has the biggest online resource for all your DC & Marvel questions.