Spider-Man: Homecoming star Tom Holland has been included in the BAFTA Rising Star nominations for 2017. He's nominated alongside Preacher and Agents of S.H.I.E.L.D. actor Ruth Negga. Split actress Anya Taylor-Joy, and other impressive newcomers Lucas Hedges and Laia Costa also feature.
British-born Tom Holland has impressed audiences this year. He appeared as Spider-Man in Captain America: Civil War, and whetted Marvel fans' appetites in the trailer for the upcoming Spider-Man reboot, Spider-Man: Homecoming. We can't wait for the movie that weaves Spidey well and truly into the Marvel Cinematic Universe. But we'll have to sit tight as it's released in July.
Holland is due to appear in an as-yet-untitled Spider-Man sequel, slated for release in 2019. There's also a rumoured appearance for him as the wisecracking webslinger in Avengers: Infinity War, which is currently filming. The Avengers sequel is due out in 2018. He first came to attention as the son in tsunami drama The Impossible and later in BBC TV series Wolf Hall.
Ruth Negga played the role of Raina in Agents of S.H.I.E.L.D. and features in Seth Rogen's Preacher as Tulip alongside Dominic Cooper. She has received heaps of praise for her role as Mildred in Loving, Jeff Nichol's film about an interracial couple. She also appeared in Duncan Jones's Warcraft: The Beginning last year.
Anya Taylor-Joy, meanwhile, made waves in 2015 breakthrough horror The Witch and is compelling in M. Night Shyamalan's upcoming Split. Other roles include the titular character in Morgan and Cassandra in TV's Atlantis.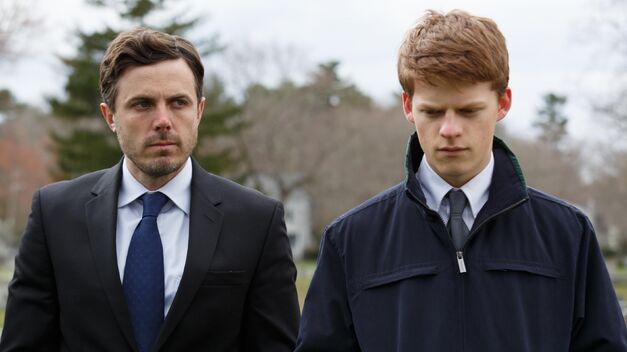 American actor Lucas Hedges can currently be seen in Manchester By The Sea with Casey Affleck and Michelle Williams. He has had roles in Wes Anderson's Moonrise Kingdom, and The Grand Budapest Hotel as well as Terry Gilliam's The Zero Theorem, and TV series The Slap. He'll soon be seen in Martin McDonagh's Three Billboards Outside Epping, Missouri alongside Peter Dinklage and Sam Rockwell, and Greta Gerwig's Lady Bird.
Finally, Spanish talent Laia Costa rose to prominence following her role in 2015 German crime drama Victoria.
The EE Bafta Rising Star Award is an annual celebration of emerging talent. It recognises five exceptional actors who are fast becoming known to audiences. Shortlisted by a panel of experts, the award is voted for by the public.
Previous winners include John Boyega, Tom Hardy, Kristen Stewart, Shia Labeouf and James McAvoy.
Voting is now open and the winner will be revealed at the official Bafta ceremony on February 12. You can vote here.