When Marvel first announced that New Zealand director Taika Waititi would take the reins of Thor: Ragnarok, it seemed like an odd choice. Although his critically-acclaimed films Boy and Hunt for the Wilderpeople set records in his home country, Waititi has never faced off against the might of a massive studio, let alone a franchise as pervasive as Marvel's expansive Cinematic Universe. So why would Marvel take such a risk on a relatively unknown director? Waititi is a fantastic artist who brings some very unique qualities to the MCU. 

A Kiwi Sensibility
New Zealanders are an odd bunch. Being on a remote island that's often overlooked in Australia's shadow, Kiwis have developed a very unique style of comedy. Using a combination of mundane scenarios pushed to their extreme until they become ridiculous — and hilarious — comics like Rhys Darby and musical duo Flight of the Conchords have mastered the style to perfection, as has Taika Waititi.
The clips of Thor and his housemate, Darryl, gave us an early glimpse of Waititi's Kiwi comedy style in the MCU. The Thor: Ragnarok trailer also really hammered that comedic style home. Thor and Bruce Banner's snappy dialogue brings the Thor franchise some much-needed levity. Their relationship is straight out of Waititi's 2014 vampire mockumentary, What We Do in the Shadows, where supernatural beings attempt to live normal lives.
Marvel Becomes Fun Again
The tone of the MCU has always been more serious than comedic. Their most recent film, Spider-Man: Homecoming, attempted some lighthearted fun, but it's time the rest of the Avengers had some fun again too. Luckily, Waititi is just the guy for the job.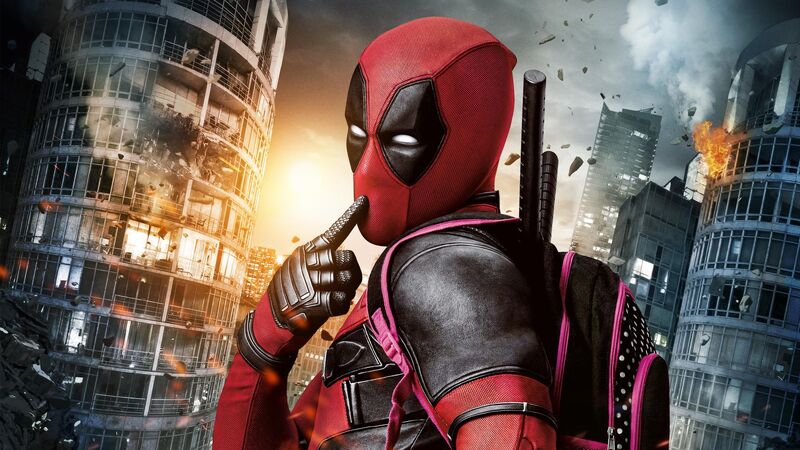 Deadpool (while not technically an MCU property) proved that the Marvel universe doesn't need to take itself so seriously to be a success. Based on the trailers, it seems as though Waititi took this idea and ran with it. His direction for Thor: Ragnarok will bring the giddy joy of comic books to life, which will infuse the franchise — and in particular the fairly one-note Thor character — with fun again. Waititi's genius, as we've seen in his previous films like Hunt For the Wilderpeople, is that he knows how to craft a great, low-key joke, while keeping the heart and depth of a story.
Rapport With the Cast
No matter how far back the rivalry between Australia and New Zealand might go, get a couple of Aussies and Kiwis in a room, throw in a Brit or two into the mix, and we will immediately bond. Always feeling like the outsiders and underdogs, Aussies and Kiwis stick together, help each other out, and relentlessly mock each other along the way. It's just how we do it in the Commonwealth.
So, it's no wonder that Waititi's rapport with the mostly Aussie, Kiwi, and British cast is off-the-charts. Behind the scenes, the cast and crew clearly had a lot of fun messing around with each other, and this rapport will undoubtedly transfer onto the screen. 
"If my actors aren't having a good time on set, then I'm doing something wrong," Waititi told Polygon in a recent interview. "There needs to be a chemistry between characters on screen, and that comes from having chemistry on set. We're making movies. We should be having a lot of fun." 
A Journey of Thor Discovery
Marvel also needs an injection of heart to remind us why their characters are interesting. Waititi has proven with all of his films that he knows how to find the hearts in his characters, whether heroes or villains. He has a long history of directing engaging, character-driven films. His scrappy, unassuming past guarantees that he'll put story ahead of fancy, distracting effects — a combination the MCU needs.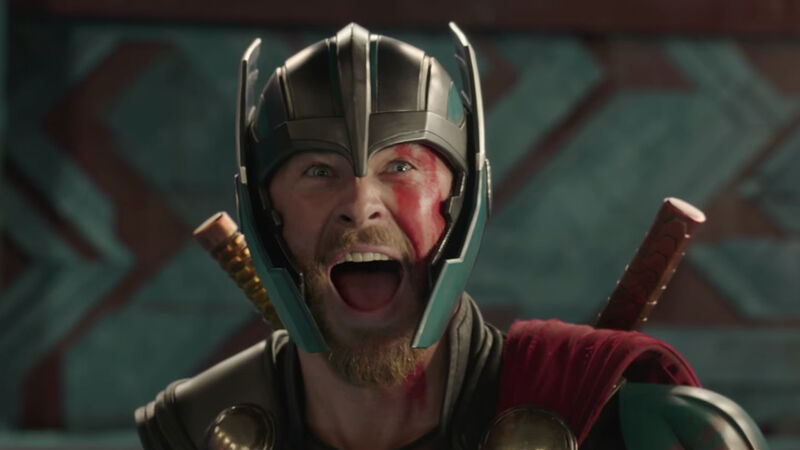 Giving Waititi a character like Thor to play with means we'll get to see just what this god is made of. In fact, the most recent trailer teases this when Thor mentions he went on a "journey of self-discovery." The trailer hints that Waititi will show us that Thor is a three-dimensional character — not just a slab of muscle — similar to how the Russo brothers added depth to Captain America in his sequels.
Taking a Gamble
Let's face it, the first two Thor movies were fairly forgettable. Marvel knew that a third film in the franchise would need to take some risks to succeed — and Waititi is a huge gamble. This will be Waititi's first Hollywood film, the same director who once derided the current studio system in Interview Magazine for treating feature films as a "commodity." 
Marvel is also giving the basically unknown director creative control over Thor: Ragnarok. He told Polygon that he felt "like a guest in Marvel's universe but with the creative freedom to do what I want." Why would Marvel give this New Zealander so much control over a film in a franchise that they've previously had rather tight reins on? Marvel have parted ways with directors in the past who clashed with the company's vision of that superhero, including Edgar Wright, who Marvel says left Ant-Man over "differences in their vision of the film." 
Maybe Marvel learned a valuable lesson when they lost Wright over Ant-Man. When a studio hires visionary fanboys like Wright and Waititi, they're going to end up with the best of both worlds. Perhaps, the lesson they've finally taken away from the success of movies like Deadpool and Logan is that taking risks and hiring passionate filmmakers can reap great rewards.
The Thor: Ragnarok trailers show this new and exciting direction the studio has allowed Waititi to take the character. Waititi is finally giving the franchise the shot in the arm it so desperately needs. The director's vision could just be the wake-up call audiences need to get excited for Thor again.
Thor: Ragnarok opens in theaters November 3.