It's May, and that means spring is in full bloom…as is the spring season of Japanese anime. While it is very easy to be overcome by the massive amount of new anime, there are always some which stand above the rest, whether through hype, fame, or sudden popularity. Here are ten anime series currently airing that you may want to check out!
Boku no Hero Academia
Studio: Bones
With a similar theme to last year's immensely popular One Punch Man, Boku no Hero Academia also focuses on a world filled with superheroes (and supervillains). Contrary to OPM's incredibly overpowered main character, however, Boku no Hero Academia features a protagonist which is almost exactly the opposite – a high school student who is one of the few non-superpowered humans remaining on the planet. With inspiration from American superhero comics like those of Marvel and DC Comics, this show may be an interesting one to pick up even if you don't usually watch anime.
Koutetsujou no Kabaneri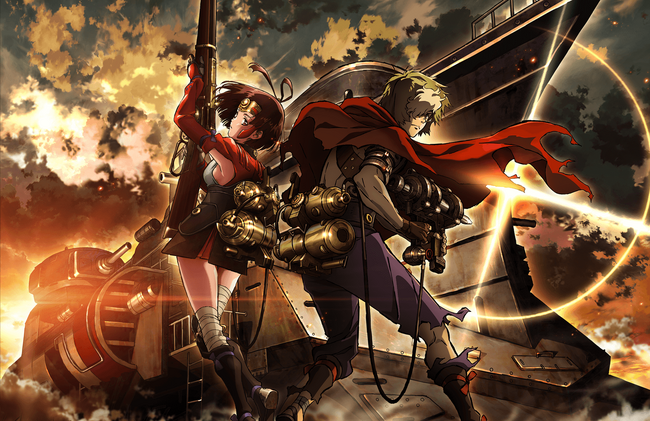 Studio: Wit Studio
Remember the insanely famous Shingeki no Kyojin (or "Attack on Titan") from 2013? Well the studio behind it are back again with another remnants-of-humanity-versus-monsters series: Koutetsujou no Kabeneri, or Kabaneri of the Iron Fortress. Like SnK, Kabaneri of the Iron Fortress revolves around a world overrun by human-eating monsters (in this case, zombies), and the last vestiges of humanity living in walled-off cities. Unlike SnK, which had a blend of European/Victorian elements, Kabaneri has a very steampunk-feel mixed with traditional Japanese clothes and culture, presenting a very different atmosphere. Also, zombies.
Re:Zero kara Hajimeru Isekai Seikatsu
Studio: White Fox
Re: Zero is a fantasy adventure series that follows an ordinary high school student who finds himself suddenly in a completely different world. While he is initially completely powerless in this new reality, he discovers a new ability – the ability to rewind time if he is killed, avoiding death and given the chance to change the situation.
JoJo no Kimyou na Bouken: Diamond wa Kudakenai
Studio: David Production
The wacky classic JoJo's Bizarre Adventure is currently airing its fourth season: Diamond is Unbreakable. In this story arc, the town of Morioh begins to become overwhelmed with "Stand" users, who are able to use powerful abilities due to the effects of a mysterious artifact. High-schooler Jousuke Higashikata and his friends attempt to use their newfound powers to stop a chain of homicide incidents that have broken out after the artifact appeared.
Mobile Suit Gundam Unicorn RE:0096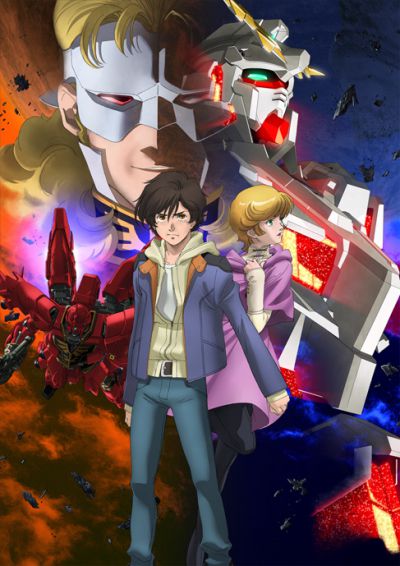 Studio: Sunrise
Perhaps the most internationally renowned mecha anime series, Gundam, is rebroadcasting its OVA series Unicorn, which was released from 2010 to 2014. Originally only released on PlayStation, DVD, and Blu-ray, Mobile Suit Gundam Unicorn RE:0096 is being aired on television and features newly animated footage as well as new opening and ending themes.
Macross Δ
Studio: Satelight
Another mecha series with a long history, albeit a bit lesser-known, is Macross. While Gundam is well known for its political intrigue and depiction of the horrors of warfare, Macross explores warfare through a very different lens: culture. And by culture, I mean idols. Yep, idols (and love, music etc.). This isn't to mean that Macross is any less realistic in confronting the issues of war and struggle – the series just tends to also include much focus on futuristic societal elements and pop cultural influence. The currently airing show, Macross Delta, takes place after the events of Macross F, focusing on a new team of mecha pilots who must face an enigmatic threat.
Gyakuten Saiban: Sono "Shinjitsu", Igi Ari!
Studio: A-1 Pictures
Ace Attorney is a "legal adventure" video game series which has turned out to be quite popular despite its rare genre and has been stated by Capcom to be one of their strongest franchises. In fact, just a few days ago the newest game was announced: Ace Attorney – Spirit of Justice. In this season, the game has finally received an anime adaptation full of the same puns, humor, and tension that fans of the series have grown to love (or love-hate).
Flying Witch
Studio: J.C.Staff
For those who enjoy slice of life and comedy anime, Flying Witch may be for you. The series follows the story of Makoto Kowata, a teenage witch who moves to her relatives' place to train as a witch. The anime also features cute cat familiars, slightly disturbing mandrakes, and great art, so what's not to love?
Kuma Miko
Studios: Kinema Citrus, EMT2
Kuma Miko is an anime already notorious for spawning several slightly NSFW gifs, which may raise red flags for some – but at its core it is a light-hearted comedy series depicting the strange journey of a country girl and a bear (yes, a BEAR) into the heart of urban life. In this odd twist on the familiar country life to city life transition scenario, the struggle of growing up, Japanese traditions, and…bears are mixed together into a unique blend of storytelling.
Sakamoto desu ga?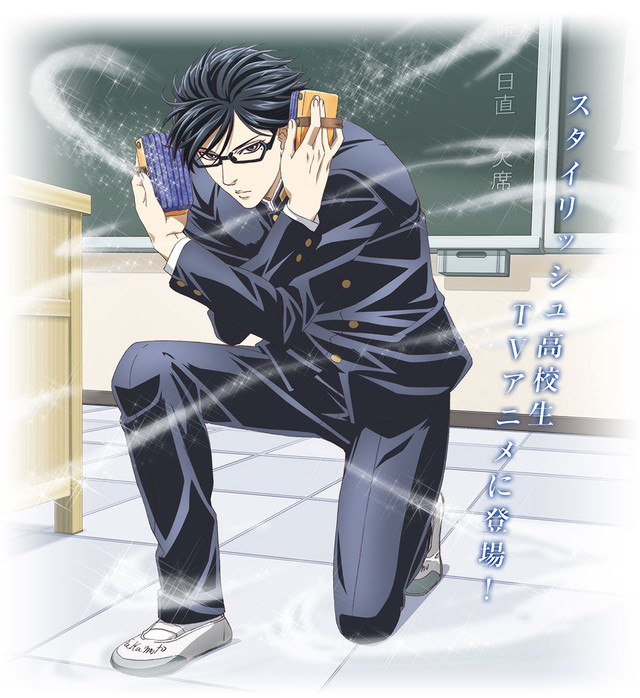 Studio: Studio Deen
Finally, we have Sakamoto desu ga?, a series that perfectly exemplifies all the quirks and wonders of Japanese comedy. High-school student Sakamoto is quite a guy – managing to live his life and overcome all his problems with the elegance and grace of ten supermodels. The show covers his dramatically stylish journey through high-school and his eccentric adventures with his fellow classmates and friends.