The Force is unstoppable, Netflix is daring to deliver brand new series, VR finally gets a price tag, and music fans are welcoming Coachella to the jungle.
Sure, TV news may be dominating the buzzometer for the next several weeks (thanks Television Critics Association), but our latest installment of "The Week in Fandom" is here to scratch your itch for other pop culture entertainment.
Star Wars Is Still Breaking Records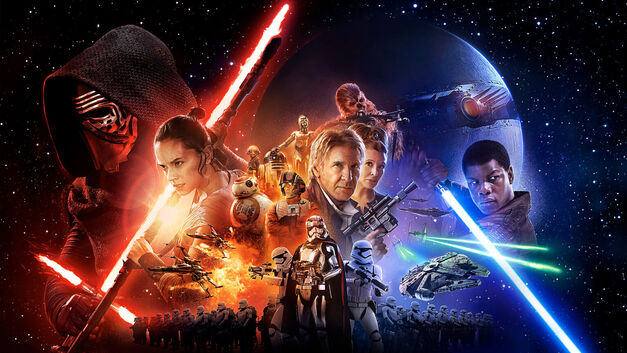 We knew Star Wars: The Force Awakens would be huge, but I'm not sure we were prepared for just how many records this movie would break. Here's a sampling.
Fastest film to reach $100 million (21 hours), $200 million (3 days), $300 million (5 days), $400 million (8 days), $500 million (10 days), $600 million(12 days), and $700 million (16 days)
Biggest all-time debut and biggest December debut ($247.966 million), propelling the industry to the biggest overall moviegoing weekend of all time ($313.3 million for all films, Dec. 18-20)
Biggest second weekend of all time ($149.2 million), propelling the industry to the biggest overall Christmas weekend of all time ($296.4 million for all films, Dec. 25-27)
Biggest Thursday preview gross ($57 million)
Biggest Friday, opening, and single day ($119.1 million)
Biggest Christmas Day ($49.3M) and New Year's Day ($34.39 million)
Highest per-theater average for a wide debut ($59,982)
Biggest opening week ($390.85 million)
Biggest IMAX debut ($30.1 million)
And it doesn't show any signs of slowing, as audiences are watching and re-watching in multiple formats to catch things they might've missed the first (or second) time around. Who could potentially unseat J.J. Abrams' beast? Maybe The Revenant this week?
Netflix's Big Week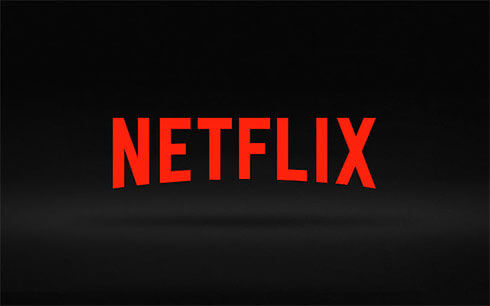 Netflix made some huge announcements about its service as well as its shows. First off, CEO Reed Hastings delivered the keynote at this week's CES technology conference in Las Vegas, and revealed a massive global expansion campaign. Netflix will launch service in 130 global territories and 3 languages, including India, Russia and South Korea. With the inclusion of these new territories, Netflix is now available to roughly two-thirds of people who haveInternet access.
On top of that big service announcement, Netflix also made a slew of show announcements, including a release date for Daredevil Season 2; a new teaser for Baz Luhrman's The Get Down; a new series from writer Lisa Rubin called Gypsy; an expanded deal with Dreamworks for new animated series Trollhunters from Guillermo del Toro and a reimagining of Voltron; and a first look at its upcoming Judd Apatow comedy series called Love.
Oculus Rift Gets a Price Tag
Virtual reality is finally a purchasable reality! This week, Oculus Rift announced pricing and pre-orders for the first shipments of its VR bundle. For a fairly hefty $599, one can order a Rift right now, with first shipments going out to buyers on March 28. What do you get? "Rift includes the headset with built-in headphones and mic, sensor, and an Xbox One controller." Buyers also get the Xbox game Lucky's Tale that shows off the VR technology, plus the handy Oculus Remote. The reaction from gamers was mixed, but most were pretty shocked by the steep price tag for Rift alone. When you consider the upgrades most gamers will have to make to their PCs to reach high-end system requirements needed to run VR, you start getting into super pricey territory. Last May, Oculus CEO Brendan Iribe said a VR-ready PC could run gamers $1,500. So if you want to leave reality behind for virtual reality, it seems you'll reallybe paying for it.
Coachella Lineup Announced
As usual, rumors about who would headline the huge Coachella music festival have been making the rounds on the Internet. But this year, the big rumors proved true. Coachella — which happens this year on April 15-17 and April 22-24 in Indio, Calif. — announced its lineup this week, and will feature two reunions: a reformed LCD Soundsystem and Guns N' Roses. The third headliner is Calvin Harris, which is the biggest of a growing list of EDM/dance acts to the lineup. Many fans complained about a lack of diverse acts, particularly a dearth of women in the lineup and hip-hop acts at the top of the bill. But that shouldn't slow down the Coachella train. Fans are too psyched for the much-anticipated reunions to not buy up passes. As of today, General Admission passes and camping passes look to be sold out.
Golden Globes
The 73rd Golden Globes will take place on Sunday, and predictions for who will walk away with trophies are swirling. We've made some of our own predictions, including Mad Max: Fury Road for Best Drama; Jon Hamm from Mad Men finally winning for Best Actor, TV Drama Series; and Fargo's stellar second season for Best TV Movie or Miniseries. But beyond the award categories, others are predicting some shocking shenanigans from host Ricky Gervais who most thought would never get a second chance after his last appearance. Will he tone it down this time around? He's already saying in interviews that he won't, promising to "bite the hand that feeds me." Should be worth tuning in just for that.