A fan-favorite sci-fi TV show returns, a major games company abandons E3 (sort of), a long-awaited puzzle game drops to rave reviews, some cool content comes to Star Wars Battlefront, and Hollywood loses a legend.
Here's "The Week in Fandom" for January 29, 2016:
The X-Files Returns
Mulder and Scully returned to the small screen this week for the first time since The X-Files ended in 2002. The FOX miniseries opened with a two-part premiere that killed in the ratings — the first episode scored 21.4 million viewers! And although the show may have gotten off to an exposition-heavy start, it's pleased many fans by quickly retooling the show's mythology into something that's both updated for the times and easy to understand.
Can the agents stop Cigarette Smoking Man and his fellow conspirators in their plot for world domination? We'll find out over the next four weeks. There are three more monster-of-the-week episodes, and a final mythology episode to wrap things up (though probably not too neatly) on Feb. 22.
EA Sets Offsite Event for E3
EA dropped a bombshell this week by announcing plans to abandon their traditional booth space at E3, vacating the floor of the industry-only trade show in favor of a fan-friendly offsite event dubbed EA Play. The tradition-breaking event will be held in the Microsoft Theater — a venue adjacent to E3's host, the Los Angeles Convention Center.
The switch puts EA's focus on players. And they're promising plenty for fans to do — there will be hands-on demos, live streams, guest appearances, and exclusive giveaways.
And the fun isn't just limited to E3. EA's putting on an identical event in London on June 12.
The Witness Released
First announced way back in 2009, The Witness finally released this week. The highly anticipated game allows fans to explore an open world island filled with a number of natural and man-made structures. The player progresses by solving puzzles which are based on interactions with mazes presented on panels around the island.
Fans who endured the seven-year wait were treated this week to more than 650 puzzles, 80 hours of potential gameplay, and so many hidden secrets that they'll likely take months to solve entirely.
Want to get in on the mystery-solving fun? The Witness is out now for PC and PS4.
More Star Wars Battlefront Content
EA dropped some new Star Wars Battlefront content this week and announced big DLC plans for the coming months.
The update adds Blast, Droid Run, Drop Zone, Hero Hunt, and Heroes vs. Villains multiplayer mode support to the Tatooine Survival map. Players also got Hoth-themed outfits for Luke Skywalker and Han Solo, which they can now don in newly available private matches. The sizable patch tweaks a bunch of weapons and heroes, and fixes many of those pesky bugs.
The big news, however, is that the Death Star is coming to the game later this year. The DLC schedule just announced includes Outer Rim (March), Bespin (Summer), and of course the Death Star (Fall) paid expansions to keep Star Wars fans satiated until the next movie.
Abe Vigoda, R.I.P.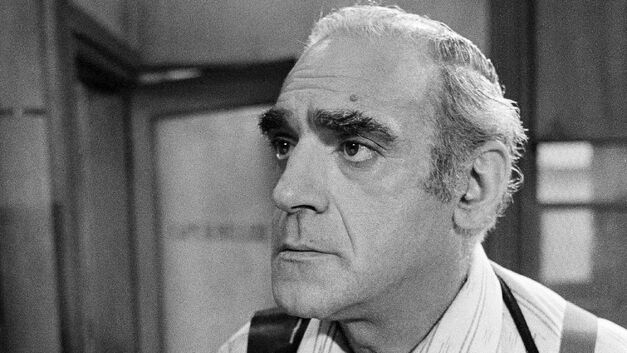 Best known for his portrayal of Sal Tessio in The Godfather, Abe Vigoda had been acting since 1949. He passed away on Tuesday at age 94.
The actor turned in numerous performances on such notable programs as Dark Shadows, Hawaii Five-O, Kojak, The Bionic Woman, The Rockford Files, The Love Boat, Fantasy Island, Tales from the Darkside, MacGyver, Murder, She Wrote, and many others.
Fans might also know Vigoda as the grandfather in the smash hit Look Who's Talking, fellow co-worker Otis in the All That feature film Good Burger, the decrepit gangster Salvatore Valestra in Batman: Mask of the Phantasm, or as Detective Fish on Barney Miller.
Vigoda was always willing to give the audience a laugh, turning up repeatedly on Letterman and Conan. In his work, Vigoda leaves behind a legacy that will live forever.
---
Would you like to be part of the Wikia team? Join our Fan Contributor Program and share your voice on Wikia.com!