Finding the best films of a given year is difficult, especially if you aspire to be a completist. There are simply too many movies to keep track of. The foreign market, VOD, documentaries, and independent films alone require a level of commitment reserved for the elite. Instead trying to peg down a list of the best here's a look at twenty-five features that elevated 2015 into a year worth remembering and for a wide variety of reasons.
In no particular order:
Ex Machina
This is a film that will be remembered for decades. Alex Garland has made a smart, relevant, and prescient film that hits all the right notes on its way in telling a thought-provoking and uncompromising story. Oscar Issac and Domhnall Gleeson are at the top of their considerable game and Alicia Vikander is a revelation as an artificially created woman who is so much more than she appears. It's a classic.
Focus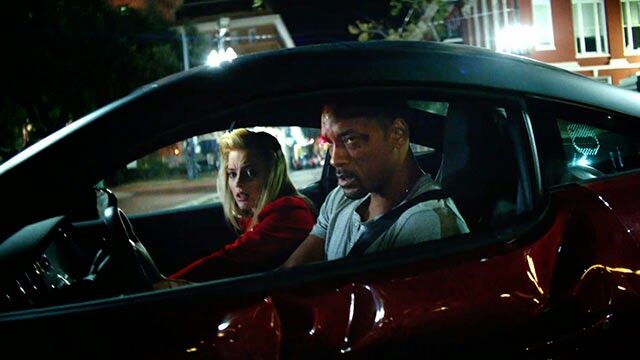 Every cinematic year needs a few films for grown-ups that cater to the dead center of the mainstream and Focus is definitely one of them. It's sexy, fun, and twisty. Will Smith hasn't been utilizing his limitless charisma onscreen in a while and paired with the delightful Margot Robbie he's able to let it rip in a film that won't stay in the memory banks for long but one that has plenty of entertainment in it to remind audiences that it's perfectly fine to be mainstream if you do it right.
Mr. Holmes
Ian Mckellan and Bill Condon are a perfect pairing of actor and director. Gods and Monsters was a revelation and Mr. Holmes was just more proof that these two men need to work together more often. It took a very fun concept of an aged Sherlock Holmes facing the end of his life and unfinished business in a very interesting way and made a point not to adhere to genre expectations. The result is a small gem, one that is remarkably entertaining despite its modest approach.
Mad Max: Fury Road
If one film were to personify 2015, this is it. This movie has no right existing because it's too good. Too pure. It doesn't fit in the Hollywood box. Everything about it defies logic. A director who's been alive since Hitler was. A sequel to a thirty year old film that was a bit of a failure. A film where the title character plays second fiddle to a bald woman with a stump for a hand. But it does exist and every adrenaline filled beautiful frame of the movie is a reminder of why movies are transportive and magical. Mad Max is back and better than just about everything.
Tangerine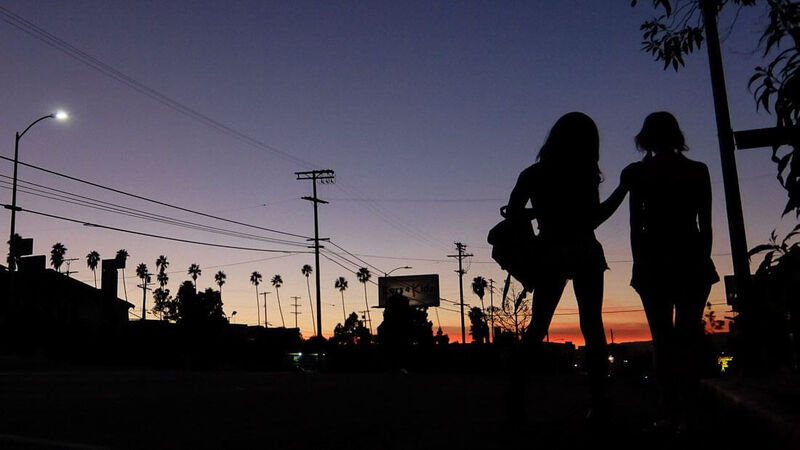 The fact that this film was shot on an iPhone is reason enough to warrant a mention. That fact it isn't just competently made but a fantastic bit of cinema takes it a step above. The fact that it tells a story that features a sexually frank and oftentimes funny look at two transgender prostitutes and their trials and tribulations in Los Angeles makes it a vital part of the list. Not for everyone by any stretch, but a step towards something fresh and new.
Trainwreck
This is a treat because not only is it funny and crude and a rare female-centric comedy that breaks through for the right reasons but it's also a tour de force for a major talent in Amy Schumer and the beginning of a voice we'll need to pay attention to. Schumer tells it like it is, is fearless, and acknowledges the things sophisticated audiences are tired of. Paired with career igniter Judd Apatow, she's a breath of fresh air. The film killed at the box office, pleased audiences of both sexes, and somehow managed to make celebrity cameos (often the kiss of death) some of the best parts of the movie.
Inside Out
Pixar has always been adept at pulling emotions freely from their audiences but never like this. A rare film geared towards adults under the guise of a movie for kids. Pixar has always been able to satisfy all audiences but never with as much transparency. Inside Out digs deep and doesn't apologize for it.
It Follows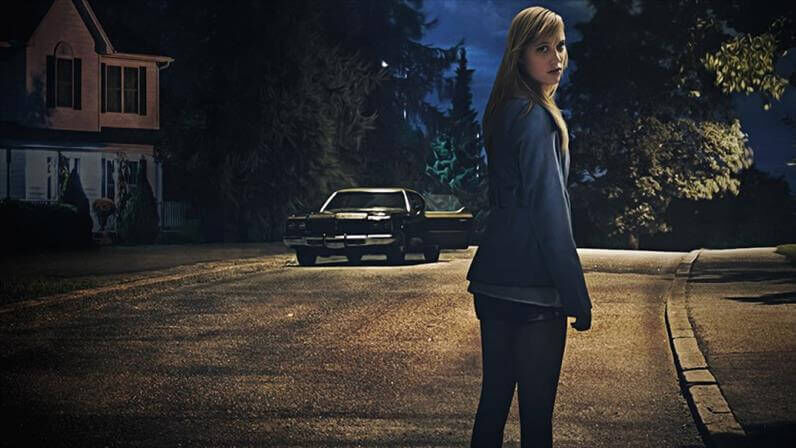 While quite a bit overhyped there's no denying that this film delivered a unique horror experience that serves superbly as a gateway movie for the next generation of horror fans as well as a nice homage to what came before. It does a great job of having a sense of dread permeating through it, something ninety percent of modern horror films eschew in favor of jump scares. Dread is vital and It Follows has it in spades.
Magic Mike XXL
The first film was a surprisingly fun and widely entertaining movie. This one is even more so, trading away the darker elements of the life of a stripper and replacing it with the sunny and crazy hi-jinks of a road movie. Channing Tatum has gotten a lot of mileage out of his dancing prowess and he has a lot of fun here showing off his physical ability. Provided you can handle watching a movie about male dancers there's a lot to enjoy here.
Cartel Land
Not the easiest film to watch but a rewarding and inspiring one. An all-access look into the vigilantes on both sides of the Mexican border, Matthew Heineman's movie is harrowing and unflinching in ways that fiction can't be. As great as Sicario is, so is this except every bit of this is real. A must-see.
Mission Impossible: Rogue Nation
How can a franchise continue to find new gears in its fifth installment? The Mission: Impossible series took notes from the Fast and Furious folks and delivered the best installment in the series and in the process outdid the James Bond franchise at its own game. It's vastly entertaining, beautiful, and filled with great stunts and sex appeal. It's so good even the Tom Cruise haters have to give it a hand. It'll be tough to top this one but as long as Christopher McQuarrie is involved as director it's got a shot.
The Gift
Of course there's a weird psuedo-horror movie directed by and starring Joel Edgerton on this list. How could it not be? One of the surprise hits of 2015 was this odd little curiosity that doesn't embrace its thriller roots deep enough to be a straight thriller but also cares more about character and plot than the typical genre effort. The result is a weird performance piece whose quirk ends up being charming in a strange sort of way.
Straight Outta Compton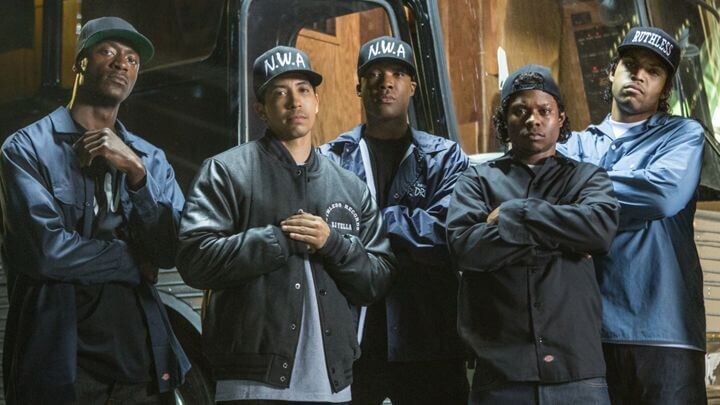 This film had no right being this effective. Anyone who grew up on N.W.A. knows how powerful and energizing their music was but as some of the members became cottage industries it seemed a bit like their story had become trivial and marginalized. Not the case at all. This is an electric film and one that will join the pantheon of great movies about what goes into making seminal and transcendent music.
Beasts of No Nation
This film is special on a wide variety of fronts. First that it represents the first theatrical effort for director Cary Fukunaga since he blew us away with the first season of True Detective. Secondly, it features yet another commanding performance by the impeccable Idris Elba. Thirdly, it's a pioneer in the film distribution world with its debut on Netflix. Films have done it before but never to the boutique success achieved here. This may be the beginning of something.
Room
An emotional rollercoaster and a film that will definitely evoke some strong reactions about some rather substantial themes. Sadly, as crazy as the premise of the film is with its abuse and rape it's based on actual events. Brie Larson is fast becoming one of the best actors in the world and this may be her big coming out party. Tears will be shed watching this movie.
The Visit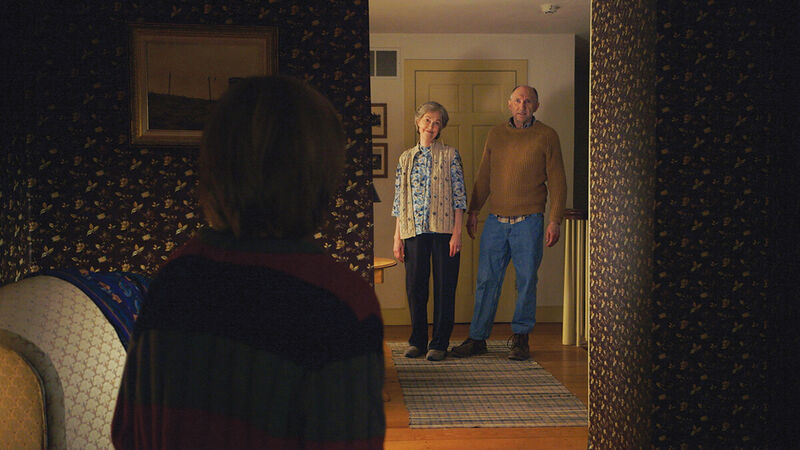 This is the film that not only resurrected the justifiably decayed career of M. Night Shyamalan but also the one that probably showcased where he should have been all along. Not making event movies. Not escalating in budget and scope. The smaller the better. This is a flawed but fun and quirky little movie that prohibits its director from getting in his own way. The result is a neat horror experience.
The Martian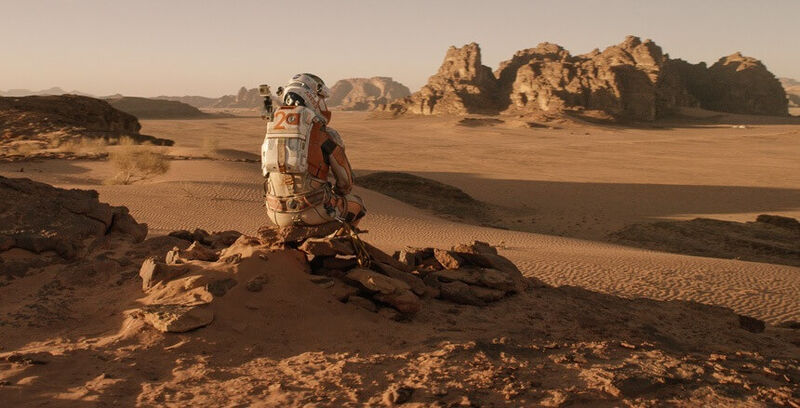 How Ridley Scott continues to contribute to cinema after all these years is a testament to his talent, his drive, and his ability to withstand Hollywood's punishing politics. Coming on the heels of the abysmal The Counselor and disappointing Prometheus comes not only the director's biggest hit but also his most broadly entertaining film. Matt Damon is at the peak of his powers and the film is always entertaining and filled with great moments. If there was one film to recommend to every human being in 2015 this is it.
Creed
Anyone who saw Ryan Coogler's Fruitvale Station knew that Creed was not going to be a simple cash grab on the Rocky mythos. Far from it. Creed is every bit as authentic and filled with raw working class vigor as Sylvester Stallone's original and a movie that does more for the industry of boxing than the industry has done for itself in years. A confident, aggressive, and surprisingly effective film even though it does play it a little safe within the Rocky structure.
The Big Short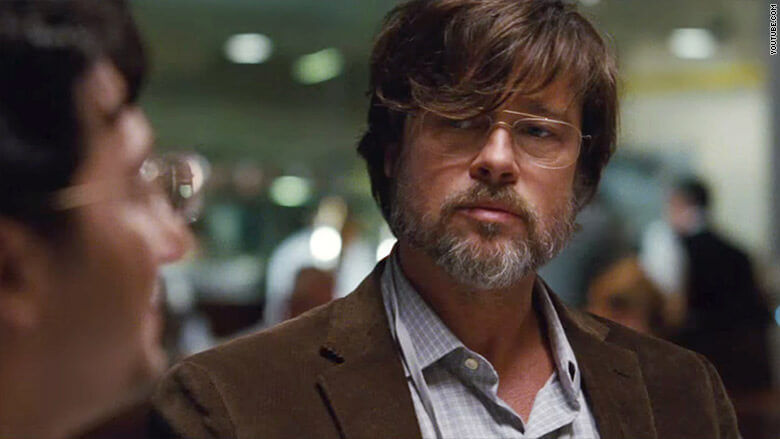 This film is scarier than most horror movies. The way the banks abused the American people and threatened to crush our entire way of life is showcased to such startling effect here that it needed a director known for absurdist comedy to share with with us. Adam McKay began to show his political leanings in the end credits of The Other Guys but it's here he really blossoms as a cinematic voice. It helps having Steve Carell, Christian Bale, Brad Pitt, and Ryan Gosling in his corner and the resulting film is both funny and terrifying in ways that pay great dividends.
Star Wars: The Force Awakens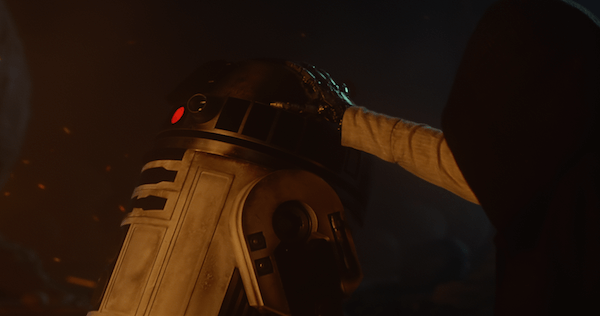 Star Wars is great again. JJ Abrams took the biggest franchise in the world and reminded those who drifted away why they loved it in the first place. In doing so he had to make some compromises but they all served the most noble goal. Restarting, rebooting, restoring, and fueling what aspires to be the best era in the history of Star Wars.
The Hateful Eight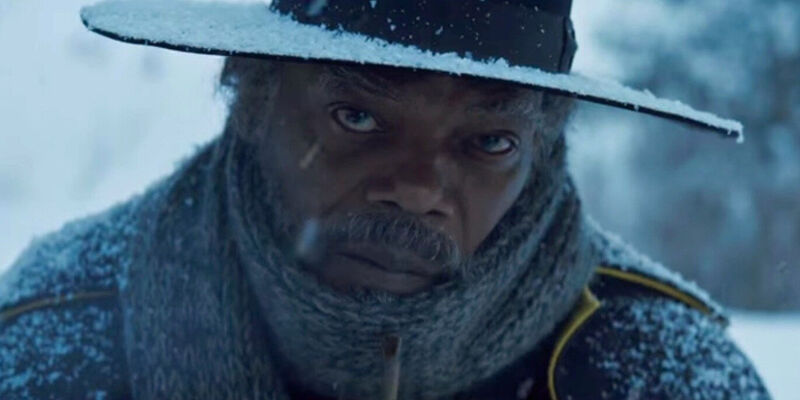 Though ultimately it's a mid-tier Tarantino film The Hateful Eight has a lot of merit. A new score from the legendary Ennio Morricone. An attempt to recreate the cinematic presentation style of the golden days. An eclectic cast of old and new Tarantino performers chewing scenery. Any movie that owes as much to The Thing and The Evil Dead as it does to classic Westerns and Agatha Christie can't be all bad.
Jurassic World
The most unfairly hated film of the year. Jurassic World is hardly a perfect film and it's not going to win any awards for intelligence but it reminded the world how much we've missed dinosaur films and there are plenty of great monster moments to justify the time. The cinematic world is better with Jurassic Park movies and this one is the second best in the whole series. Not a challenging task but a great place to begin the next phase of Jurassic movies.
Tig
Tig Notaro is a terrific comedian and this look at her battle with cancer is not only funny and touching but also not pandering like many documentaries can be. It's loose and weird like its title character and as a result it does a good job in telling a human story that doesn't sell its viewer short or beat them over the head with messages.
Spotlight
All the President's Men for the modern age. A gripping procedural of investigative journalism told with impeccable patience and class and filled with top-notch performances. There's nothing in Spotlight that is easy. It doesn't go for big cheer out loud moments or bold reveals, instead living in a world of grace and subtlety. It's a grown up movie that could have been made in the 70's or 80's or 90's. The cast is phenomenal and it's a reminder that sometimes a smart story well told is just as exciting as a summer movie.
Amy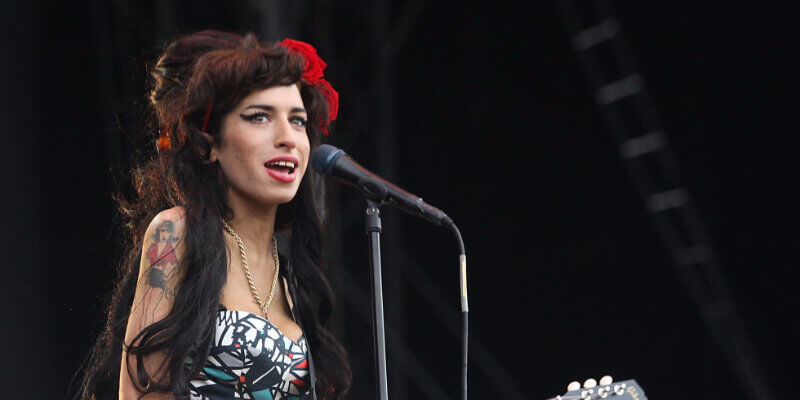 Intimate. Sad. Infuriating. Awe-inspiring. Each of these classify Amy at one point or another but the overall result of all of those elements is an engrossing film about a polarizing but incendiary talent taken way too soon.
Stay tuned for more retrospectives on the year that was 2015.