The Defenders launches on Netflix next Friday (August 18) but FANDOM has already been granted a sneak peak at the first four episodes of the show.
For those not in the know, The Defenders is basically a small-screen Avengers, featuring Marvel characters Daredevil, Jessica Jones, Luke Cage and Iron Fist teaming up for the first time.
We'll keep this SPOILER-FREE, so we'll avoid mention of the villain's plot and the threat that unites the awesome foursome. So the following is a brief overview of the first half of this historic collaboration – the best and worst of The Defenders thus far.
The Best of The Defenders
Jessica Jones Jokes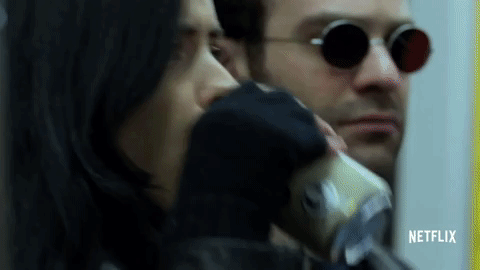 It's all a bit serious in the show's early scenes. Daredevil and Iron Fist are both in a bad place, the pair struggling to deal with the grim fallout from their most recent adventures. And there are bad things happening in Hell's Kitchen, the details of which we won't go into here. But Jessica Jones is on-hand to brighten things up with a witty one-liner or a sly put-down.
Jones is absolutely hilarious in the first few episodes, deeply suspicious of her new superhero status early in proceedings, then taking every chance to undercut her fellow Defenders when they finally meet. She mocks Danny Rand's brief bouts of optimism and Luke Cage's super-strength, while Jones continually busts Matt Murdock's balls, at one point threatening to punch him so hard that he'll see.
Krysten Ritter delivers her lines with deadpan cynicism, and it's clear that as the stakes are raised and their situation becomes ever-more dire, Jones will ensure The Defenders don't take themselves too seriously.
Stick Returns
Stick played the role of mentor, trainer, and all-around badass in Daredevil, and in the first Defenders trailer, he narrates proceedings, putting each of the superheroes in their place via voiceover, and calling the mysterious threat that unites them the 'War for New York.'
But what of his actual involvement in the series? Well, we aren't about to describe his introduction, as it's a doozy. What we will say is that Stick – as played by the inimitable Scott Glenn – is on scene-stealing form. The character is more badass than ever, delivering the best moment in two of the four episodes that we've seen. And doing something that really has to be seen to be believed. So we're hoping there's a lot more Stick as the story progresses.
Corridor Action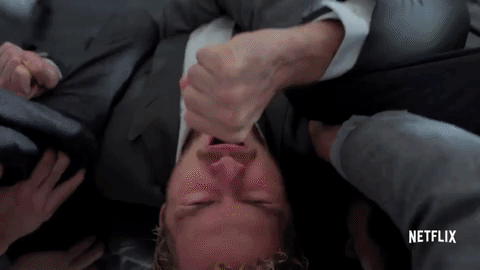 Amazing corridor action sequences have become the Marvel-Netflix trademark. Daredevil started the tradition, and every show since has had a go, sometimes tweaking the setting to a stairwell or passageway, but always limiting the carnage to an enclosed space so audiences get a good look at the brilliantly choreographed close-quarters combat.
The Defenders is no different, our four heroes first teaming-up in a well-lit office corridor. The trailers already feature the best bits of this brawl, but what it doesn't show is the top-notch banter between the quartet throughout. Nor how awesome it is to see Luke Cage and Danny Rand working together for the first time. Could a Power Man and Iron Fist show be just around the corner?
The Worst of the Defenders
Poor Pacing
The Defenders starts slow. Really slow. While it's initially exciting seeing the gang back onscreen, Episode 1 quickly loses focus. Sure the characters are doing things, but in isolation, and it's all stuff we don't care about yet. Indeed the writers are so busy trying to maneuver the characters into position that they don't really give them anything interesting to say or do. It's like watching a really boring game of superhero chess.
Something big happens at the end of Episode 1 however, meaning Episode 2 is all about the fallout from that incident. But again it's pretty dull, with each character dealing with it alone, and the narrative jumping from story-to-story when you really just want it to settle into some kind of rhythm. That doesn't happen until Episode 3, which is a long time to wait for The Defenders to start defending.
Too Much Exposition
There's a lot of plot going on in the early episodes. And it's pretty much all told via dialogue rather than imagery. So we have characters talking about where they've been. What they are going through. And what they plan to do. Matt, Jessica, Luke, and Danny discuss their origins and powers to get newcomers up-to-speed. But that's pretty boring for those of us who have been watching from the start.
As for the villains, Alexandra has to establish herself and her reasons for wanting to do terrible things in New York. But her plan is somewhat convoluted, with lots of moving parts, and seems to require explanation every five minutes. And while she's played by the amazing Sigourney Weaver, at this point she seems a lot less interesting than previous villains Kingpin and Kilgrave.
So thus far we've got an action show that's filled with people talking. Which at times makes for a frustrating viewing experience.
Iron Fist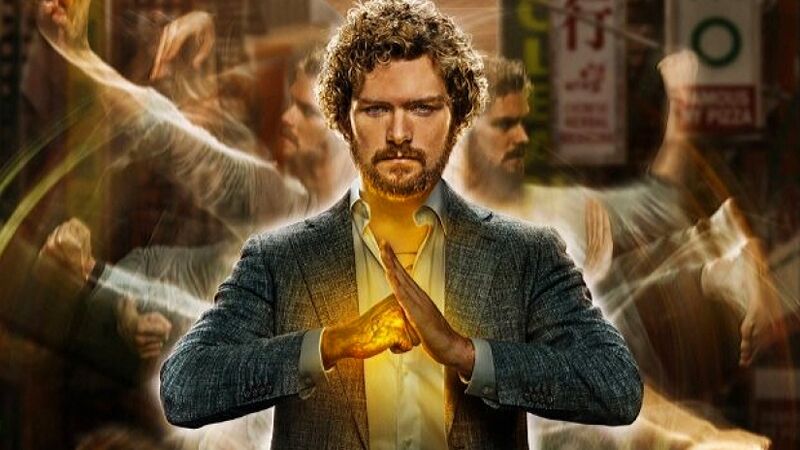 Remember how annoying Danny Rand was in his standalone show? Well if anything, he's even worse in these first four episodes. He shows up in the very first scene, searching for members of The Hand in Cambodia. And is annoying. Then he travels back to New York, and is equally annoying.
We get it – Rand is young, petulant and immature – a man-child searching for his place in the world. But he's also whiny, argumentative, and incredibly hard to like. That might be down to the writing, Finn Jones' performance, or a combination of the two. Whatever the case, Iron Fist is the worst element of The Defenders, so fingers crossed he ups his game in the final four episodes.
The Defenders hits Netflix on August 18.