There are plenty of big movies coming out this year, many of which we've already covered a great deal. The excitement in every cinematic year is in finding the gems, those films that surprise us. Jorge already covered 10 great choices here, but in actuality there are dozens of films that hold great potential. Here's a group of films both great and small that need to vie for a spot on your calendar.
10. The Neon Demon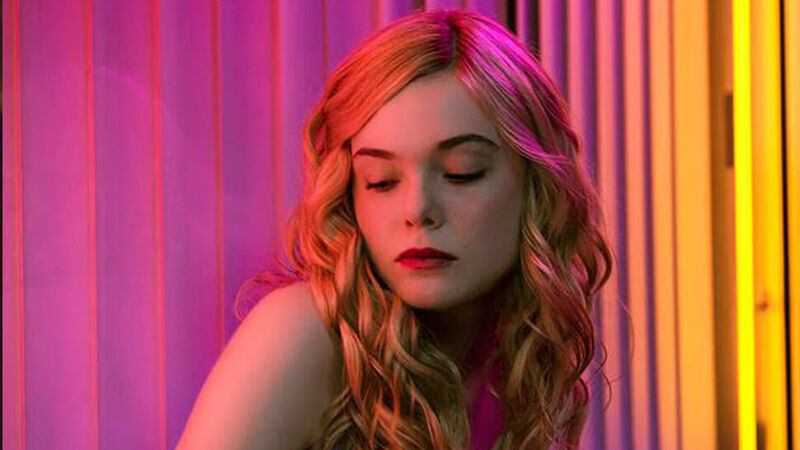 Drive director Nicolas Winding Refn is back in L.A., making a female-led horror film that's sure to be one of the most divisive genre movies of the year. Elle Fanning stars as a young fashion model who moves to Los Angeles and finds that the business is more cutthroat than she ever imagined. Refn is always one to watch, even when he's at his most obtuse. His previous film, Only God Forgives, shocked audiences at Cannes with its over-the-top style and strange characters, but showed that Refn hasn't lost his technical edge. The Neon Demon's cast is filled out with the likes of Christina Hendricks, Keanu Reeves, Jena Malone and Abbey Lee Kershaw, and will see a release this year courtesy of Amazon Studios. — Travis Newton
9. How to Talk to Girls at Parties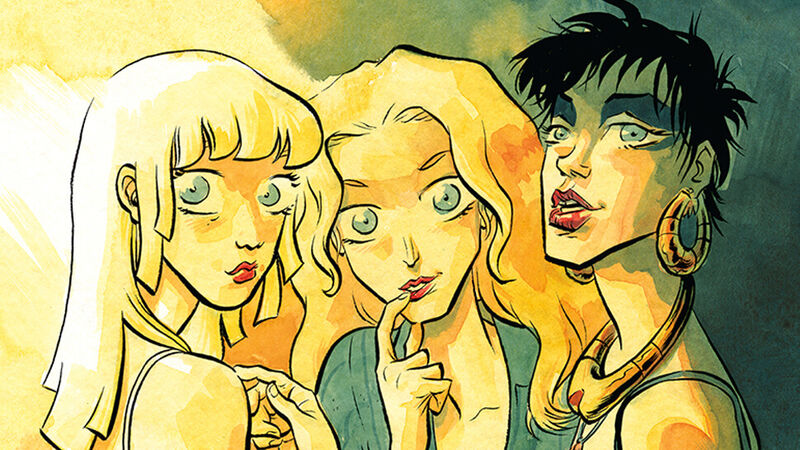 Neil Gaiman is a master craftsman when it comes to telling a story. How to Talk to Girls at Parties is one of his shorter works that reads like a nightmare and a dream come true at the same time. Told from the perspective of a pubescent narrator out of his element at a friend's house party, Girls winds up being a touching tale about the mysteries of young love, especially when you feel like just the concept of being with someone else is totally alien. The talent attached here looks to fit the story perfectly. While the original story is set mainly around the party itself, director John Cameron Mitchell and writer Philippa Goslet look to have completely adopted the '70s punk-rock, England setting and ran with it. Elle Fanning, Ruth Wilson, Nicole Kidman and Matt Lucas should all do just fine in the expanded version of Gaiman's work. We're just hoping they'll throw plenty of Bowie in for good measure. — Andrew Hawkins
8. Passengers
Are any two stars hotter than Chris Pratt and Jennifer Lawrence? These two are it. Anything they're a part of is going to attract an audience. But how about a sci-fi film about the only two people awake on a spaceship floating in space? Well, now you have two massive stars AND a fascinating plot. It's unknown how that story will translate to screen, but hopefully Pratt and Lawrence have lots to play with. Hollywood is always better when it has good science fiction in it, so fingers crossed Passengers is just that. — Brandon Marcus
7. A Monster Calls
It feels like director Juan Antonio Bayona has been slowly but surely creeping towards enormous mainstream success. With his name being bandied about as the likely director of Jurassic World 2, his upcoming film A Monster Calls gains another level of anticipation. But, even without his potential attachment to a blockbuster series, A Monster Calls looks like another wonderful take on a Where the Wild Things Are type tale. Bayona, much like his contemporary Guillermo del Toro, is a master when it comes to crafting childhood fantasy that doesn't skimp on the darkness. Add to that a stellar cast including Sigourney Weaver, Felicity Jones, Toby Kebbell, and Liam Neeson himself as the voice of the titular monster and A Monster Calls could very well be a formative children's movie for all the weirder kids out there. — Drew Dietsch
6. Kubo and the Two Strings
Stop motion animation studio Laika has been consistently delivering top notch films in a format that isn't really being done in any sort of mainstream way. Their upcoming project, Kubo and the Two Strings, looks like the kind of movie they've been building up to ever since unleashing the unbridled oddness of Coraline back in 2009. Drawing its inspiration from Japanese folklore, Kubo and the Two Strings has a scope and grandeur that Laika hasn't really attempted before, and mainstream audiences haven't really seen. There has never been a stop motion fantasy adventure film on this scale ever produced. If the story and characters are as equally engaging as the jaw-dropping artistry on display, it's very possible that Laika could have a genuine masterpiece of the medium on their hands. — Drew Dietsch
5. The Nice Guys
Shane Black. That's all you really need to know if you've seen Kiss Kiss Bang Bang or grew up watching characters deliver his dialogue in films like The Long Kiss Goodnight or Lethal Weapon. His Iron Man 3 is just icing on the cake. You add Russell Crowe and Ryan Gosling to the mix and the possibilities are limitless. No one makes fun movies like Black and if the trailer is even close to a fair representation of the finished product, we are in for a treat. — Nick Nunziata
4. Hardcore Henry
Warning: Trailer NSFW
Back in 2005, the film adaptation of the landmark video game Doom featured a brief sequence that replicated the first person shooter aesthetic that was a hallmark of the game. In 2016, Hardcore Henry (originally titled Hardcore) is taking the logical approach and creating an entire action film that is shot in first person perspective. Though the story itself seems a tad thin, that makes more room for lots of breathless action and crazy characters; Sharlto Copley (District 9, The A-Team) is in the movie and looks to be swinging for the fences with madcap glee. With a lot of mainstream action being supplanted by fantastic blockbusters, a bare-knuckle piece of off-the-wall insanity like Hardcore Henry is a welcome surprise. — Travis Newton
3. Green Room
Jeremy Saulnier established himself as one of America's most promising new directors when his 2013 thriller Blue Ruin blew critics and audiences away. That atmospheric and darkly comic revenge tale showed us a director who'd been quietly honing his talents in the indie scene, now emerging as a filmmaker to be reckoned with. Green Room is another film in the same vein — an intense thriller about a punk band who plays a gig at a skinhead bar, only to witness a murder in progress. Trapped in the venue's green room and surrounded by skinhead thugs (led by a scary Patrick Stewart), they will have to fight tooth and nail to make it out alive. Starring Anton Yelchin, Imogen Poots and Alia Shawkat, Green Room is coming to U.S. theaters this April. — Travis Newton
2. The Magnificent Seven
Antoine Fuqua hasn't given us a great film in a long, long time. And many remakes are rotten. Remaking The Magnificent Seven especially is no small task and has plenty of room for error. Still, it's hard not to feel excited about this one. The cast includes Chris Pratt, Denzel Washington, Peter Sarsgaard, Vincent D'onofrio, Ethan Hawke and more. So while this could be a mistake that leaves a bad taste like so many ill-fated remakes, it's understandable to be a little hopeful. Remakes have burned audiences before, but every once and awhile one of them has to be a hit, right? — Brandon Marcus
1. The Shallows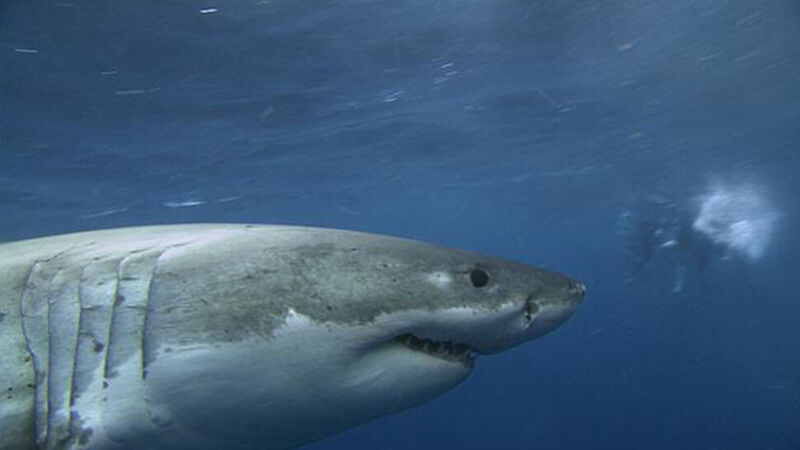 It's been a long time since we've had a real good shark movie. Sharks have become easy fodder for SyFy channel shlock, but let's not forget that shark attack cinema helped jump start the blockbuster revolution. I had the pleasure of reading an early draft of The Shallows back when it was called In The Deep, and I think this flick's got the potential to really scare us out of the water again. Blake Lively stars as a surfer who gets stranded in the waters of a remote beach after being bitten by a great white. In the tradition of films like Buried, The Shallows stays with a single character in a single location for almost the entire film. Directed by Jaume Collet-Serra (Orphan, House of Wax), this flick swims into theaters on June 24. That's perfect timing — Jaws was released on June 20, 41 years ago. — Travis Newton
We shall see how these all turn out but they are close to sure things as one could hope for.