Back in the old days of gaming, it was thought that all the best games were released in the fall and holiday season. But that's hardly the case now, as the start of the year is full of high-profile sequels and brand new franchises launching. That's how it is this spring, with at least nine major games and a whole new console all hitting stores in a three-month period. So, what are the biggest releases of Spring 2017? Let's take a look.
Halo Wars 2
Release Date: February 21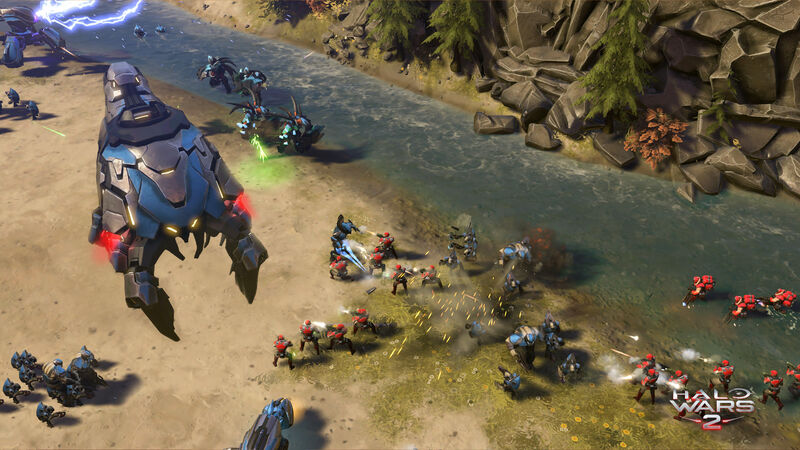 The first Halo was originally planned as a real-time strategy game, so it's always interesting to see Halo return to its RTS roots. Years after the first entry, Halo Wars 2 is ready to pick up where it left off with squad-based RTS action featuring all the iconic enemies, weapons, and vehicles that fans have come to expect from Halo games. Can the developers at Creative Assembly and 343 Industries make the traditional mouse and keyboard action work just as well on an Xbox One controller? We shall see.
Horizon Zero Dawn
Release Date: February 28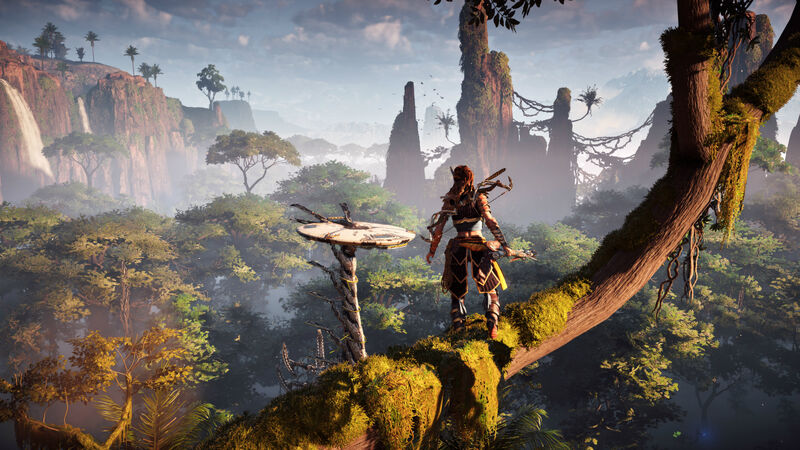 Guerilla Games is known for the intense shooter action of the Killzone series, but the Amsterdam-based developers are going in a different direction with their next big PlayStation 4 exclusive. Horizon Zero Dawn takes place in a world that combines fantasy with post-apocalyptic tech and good, old-fashioned survival. You play as Aloy, a young woman trying to find her way in what's left of human civilization, and she's scraping a meager existence from battling ferocious, dinosaur-like robots that stalk lovely, naturalistic landscapes. It looks like a beautiful way to start a new adventure series.
Nintendo Switch
Release Date: March 3
Following the less-than-stellar years of the Wii U, Nintendo is looking for a fresh start with its next console. The Switch looks to combine Nintendo's best qualities: stellar first-party titles and experimental design, including a portable/home hybrid design with detachable controllers. The launch lineup isn't huge but has some real standouts. Like 1-2-Switch, the fun party game that looks to recapture the all-ages magic of the Wii. For older gamers, classic mascot Bomberman is ready to make a return on launch day with Super Bomberman R. But of all the launch games, none is bigger than…
The Legend of Zelda: Breath of the Wild
Release Date: March 3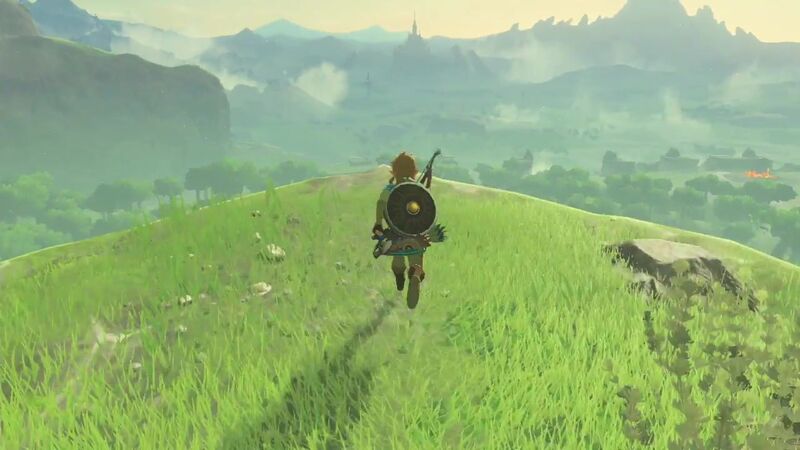 If you've been a fan of The Legend of Zelda series over the years, you're no stranger to delays. Gamers have been waiting since 2014 to get their hands on Breath of the Wild. Breaking away from the extremely linear nature of the last console entry, 2011's Skyward Sword, Breath of the Wild embraces its newfound format by being the go-anywhere, do-anything experience that initially defined the series. And you won't even need a Nintendo Switch when it launches this March 3—which comes as good news for Wii U owners, seeing as the new system could face some major shortages. Regardless of which version you pick, though, playing a new console Zelda game sounds like a proposition that can't go wrong.
Nier: Automata
Release Date: March 7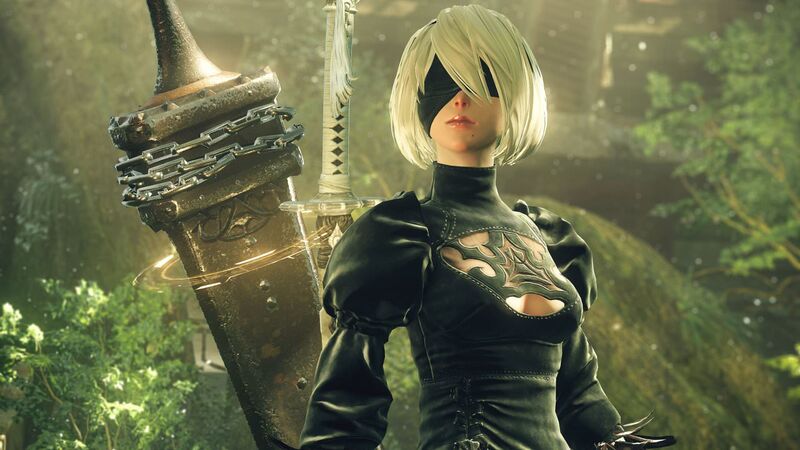 If you missed the original Nier, you're not alone. This odd-but-enigmatic RPG released back in mid-2010, but never really found the audience it needed to become a true hit. Those who did play it, though, ended up becoming Nier evangelists, and their word-of-mouth efforts likely helped Nier: Automata get greenlit. And this time around, it's being produced by a studio that knows a little more about high-quality action games than Nier's original developer: Platinum Games, who previously brought us Bayonetta and Metal Gear Rising: Revengeance. A game like Nier getting a sequel feels like the unlikeliest situation ever, so here's hoping Automata's developers are taking advantage of this incredibly rare scenario as best they can.
Tom Clancy's Ghost Recon Wildlands
Release Date: March 7
Ubisoft is mostly known for their big, bold open-world games, so it's a bit odd that the Ghost Recon series never embraced this format. With Ghost Recon Wildlands, though, the series is finally dipping into what Ubisoft does best. Backing away from the futuristic backdrops of recent Ghost Recon games, Wildlands will drop players in a contemporary open-world setting with nine types of terrain, dynamic weather, and a day/night cycle. Above all, Wildlands places a focus on player freedom: with so much space, and so many tools at your disposal, missions offer a great number of ways to approach their objectives. Add in some multiplayer action, and you're looking at the best possible time anyone can have with the War on Drugs.
Mass Effect: Andromeda
Release Date: March 21
The original Mass Effect trilogy came to a close all the way back in 2012, leaving fans of BioWare's sci-fi series to ask, "What's next?" Even if the trilogy's controversial ending left some players with a bad taste in their mouths, Mass Effect's five-year absence has made the heart grow fonder. On March 21, we'll find out if BioWare can follow-up on their past success when Mass Effect: Andromeda jumps out of lightspeed. For the developer, Andromeda represents a fresh start, as it takes place far away from and long after the events of the original trilogy. Although when you're dealing with a brand as huge and popular as Mass Effect, you can probably expect some fan-friendly ties to the original games to keep everyone happy.
Persona 5
Release Date: April 4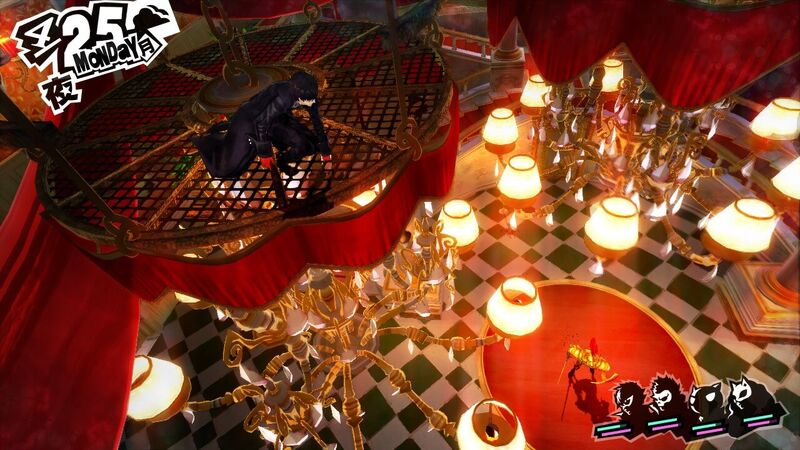 Upcoming games come in one of two categories: "anticipated" and "dear god will this just come out already!?" Persona 5 fits snugly into this latter category, as the last numbered game hit the PlayStation 2 in late 2008. Since then, Atlus has given us plenty of spin-offs of their hip, streamlined modern-day RPG series—from dungeon crawlers to rhythm games—but nothing beats pure Persona. To make things extra painful, Persona 5 has been available in Japan since September of last year, but we should finally see an English-language version on April 4. Considering the series hasn't spawned a true sequel in nearly a decade, that's a pretty big deal.
Injustice 2
Release Date: May 16
NetherRealm are the masters of violent fighting games, after pioneering the genre with the Mortal Kombat series for decades. The developers also understand the darker side of the DC Universe better than most, as evidenced by the joyfully brutal Injustice: Gods Among Us. Injustice 2 takes us back to the world Superman once conquered and that Batman now rules with an iron fist, giving the perfect excuse for darker versions of DC's icons to battle it out. With many beloved and unexpected DC heroes joining the Injustice 2 roster, this is looking to be the fighting game event of the year.
Fire Emblem Echoes: Shadows of Valentia
Release Date: May 19
The Fire Emblem series went from being one of Nintendo's least popular franchises to one of its most celebrated, leading to multiple new entries coming out in the next year. Shadows of Valentia is the next big one on the 3DS, remaking one of the least-played Fire Emblems as a brand new adventure. Can this one smartly blend the newer elements of recent Fire Emblem games with what made folks love this game back in the 1990s? Let's hope, as this could be Fire Emblem's last new game on the 3DS and it deserves to go out on a high note.