Winter is here and you're stuck indoors, hopefully on a sofa with a blanket and by a warm, cozy fire. What perfect conditions to snuggle up with a new book. Or if it's really that cold, maybe an entire series!
With so many upcoming TV and movie adaptations of books and comics coming up this year, it's a perfect time to catch up on the source material for all of these big releases. Here are 10 series to get you started. Happy reading!
Since everyone reads at their own pace, we didn't want to provide a binge time, so we provided binge page counts instead. Also, we didn't list out novellas or bonus content – only the main novels. Just keep in mind that there may be even more of your favorite series if you want to explore.
A Song of Ice and Fire

Can you not get enough of HBO's Game of Thrones? Time to take your love to superfan status by binge reading the entirety of George R.R. Martin's legendary fantasy book series. In some cases, the books give you a higher level of detail on the show happenings, while also giving slightly different but incredibly engrossing versions of events for some of your favorite show characters. We're still awaiting GRRM's next installment, which he's not promising anytime soon, but we're sure it'll be as amazing as these first five.
Books: A Game of Thrones, A Clash of Kings, A Storm of Swords, A Feast for Crows, A Dance With Dragons
BINGE PAGE COUNT: 4,451 pages
Harry Potter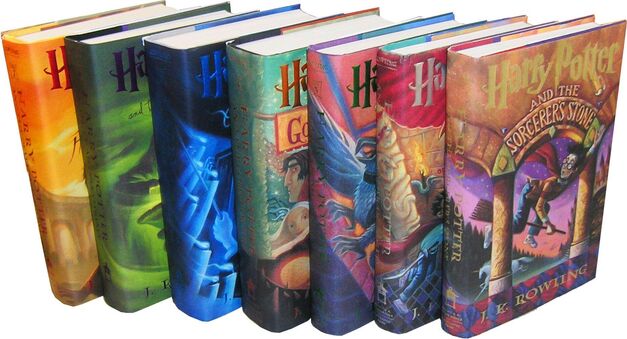 We know you've likely read all of the Harry Potter series, but huge fans of these books have been known to re-read them over and over again, especially anticipating a new movie release. This year, we'll see Fantastic Beasts and Where to Find Them hit the big screen. Want to refresh your memory of the Wizarding World? Get reading.
Books: Harry Potter and the Sorcerer's Stone, Harry Potter and the Chamber of Secrets, Harry Potter and the Prisoner of Azkaban, Harry Potter and the Goblet of Fire, Harry Potter and the Order of the Phoenix, Harry Potter and the Half-Blood Prince, Harry Potter and the Deathly Hallows, Fantastic Beasts and Where to Find Them
BINGE PAGE COUNT: 4,228 pages
The Expanse


One of the best things about Syfy Network's new The Expanse TV series is that a whole new audience of readers will discover the fun and suspenseful sci-fi book series by James S.A. Corey. The TV series is loosely going in chronological order, but it's already bringing in some of the storylines around intergalactic political intrigue from later books. If you're looking for a super entertaining space opera and want to get ahead of the TV story, read through all five. And if you finish them all, you can look forward to book six – Babylon's Ashes – which is coming out this summer.
Books: Leviathan Wakes, Caliban's War, Abaddon's Gate, Cibola Burn, Nemesis Games
BINGE PAGE COUNT: 2,822 pages
Maze Runner


Maze Runner has two successful movie ports under its belt, and this post-apocalyptic young-adult franchise is showing no sign of slowing? Want to to know what's happening in this creepy futuristic world overrun with Reavers and Cranks? Got to know what's up with WCKD? Read the original trilogy plus the prequel, The Kill Order. And if you love them, you can pick up the second prequel The Fever Code in September.
Books: The Maze Runner, The Scorch Trials, The Death Cure, The Kill Order
BINGE PAGE COUNT: 1,388 pages
Outlander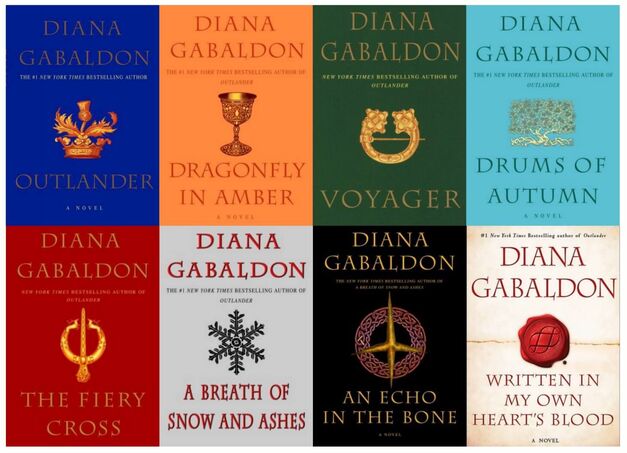 Are you ready for a little romance? How about a little alternate history? If you're a fan of the Starz Outlander series which has raked in the critical accolades, it's time you get some real spoilers direct from the source. The incredibly prolific Diana Gabaldon has been penning Outlander books about the epic love between Claire and Jamie since 1991, and came out with her eighth one in 2014. If you're watching the show and that 7,000-plus page count is daunting, at least read book two to get a preview of what's in store next season.
Books: Outlander, Dragonfly in Amber, Voyager, Drums of Autumn, The Fiery Cross, A Breath of Snow and Ashes, An Echo in the Bone, Written in My Own Heart's Blood
BINGE PAGE COUNT: 7,212 pages
Batman v. Superman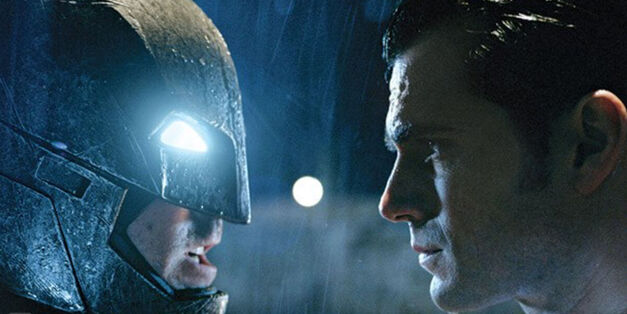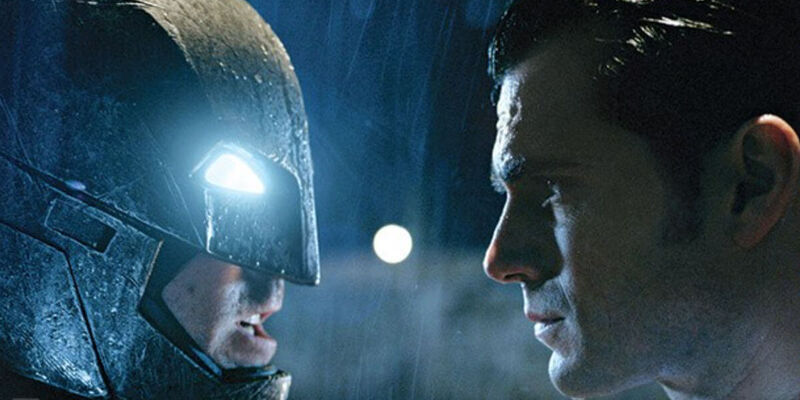 One of the biggest movies this year will surely be Batman v. Superman: Dawn of Justice. If you'd like to check out the books that inspired Zack Snyder's vision for the fight between these two DC heroes, check out what many fans believe are the comics behind his version of the story.
Books: Batman: The Dark Knight Returns, Batman/Superman/Wonder Woman: Trinity, Lex Luthor: Man of Steel, Superman/Batman: Public Enemies, Superman: The Death of Superman, Batman vs. Superman: The Greatest Battles
BINGE PAGE COUNT: 1,056 pages
Jessica Jones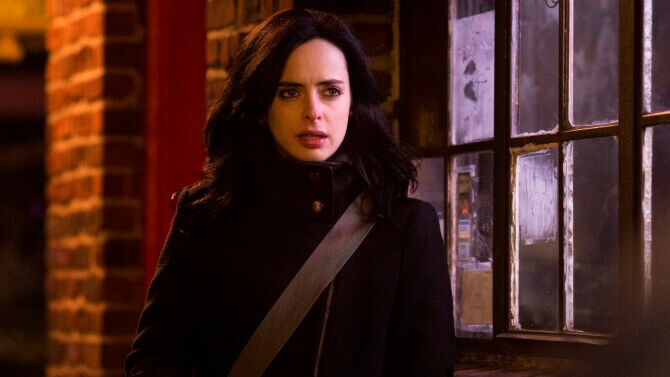 Did you love Netflix's Jessica Jones as much as we did? Perhaps spend your extra indoor time getting to know Marvel's foul-mouthed bourbon-swilling heroine a bit better. We selected the entirety of the Alias series as an introduction to Jessica and her story, and then The Pulse collection for more on her life with Luke Cage. No small commitment, but Jessica is a known handful.
Books: Jessica Jones: Alias Vol. 1, Jessica Jones: Alias Vol. 2, Jessica Jones: Alias Vol. 3, Jessica Jones: Alias Vol. 4, Jessica Jones – The Pulse: The Complete Collection
BINGE PAGE COUNT: 1,040 pages
Suicide Squad

Everyone's been eager to see the upcoming Suicide Squad movie ever since the release of that amazing shot of Jared Leto as the crazed Joker. But there's so much more to the Suicide Squad than just Joker! Get up to speed on what you need to know about this fascinating and complex antihero team with this reading list of essential comics around the Squad and its key members.
Books: Suicide Squad: Trial by Fire, Deadshot: Beginnings, Suicide Squad: From the Ashes, Suicide Squad Vol. 1: Kicked in the Teeth, Batman Adventures: Mad Love Deluxe Edition
BINGE PAGE COUNT: 888 pages
Civil War

This is the year of mighty superhero battles! The Marvel entry into this category is Captain America: Civil War. Anyone familiar with the Marvel Civil War event knows that Marvel's suggested reading order is a BEAST. While a true completionist will want to dedicate lots of time an a Marvel Unlimited subscription to reading it all the way through, we've selected a handful of books that we believe will best prepare you for the storyline the movie will cover.
Books: Captain America: Winter Soldier (Book One); Captain America: Winter Soldier (Book Two); Captain America: Red Menace (Book One); Captain America: Red Menace (Book Two); Captain America: Civil War, The Death of Captain America, Vol. 1: The Death of the Dream
BINGE PAGE COUNT: 904 pages
Preacher

Seth Rogen and Evan Goldberg are adapting this legendary comic series that follows Reverend Jesse Custer on his wild and violent journey across the country in search of God for AMC TV, debuting later this year. The series is beloved by fans, and is worth the read, even if this weren't coming to screen. Get a jump on the series by reading the full fun of all 66 issues and specials, which are handily collected in six re-released paperbacks.
Books: Preacher: One, Preacher: Two, Preacher: Three, Preacher: Four, Preacher: Five, Preacher: Six
BINGE PAGE COUNT: 2,852 pages
---
Would you like to be part of the Wikia team? Join our Fan Contributor Program and share your voice on Wikia.com!