We all know The Flash is a pro at speed. It seems he's also good at making others run…away. Warner Bros.' big-screen adaptation of The Flash has lost its director. Rick Famuyiwa, helmer of Dope, was the choice to take on the scarlet speedster's big-screen debut, but he dropped out due to "creative differences" with the studio.
Now that Famuyiwa is out, WB is scrambling to fill the void. But directing The Flash is tricky. The movie (thankfully) won't be as grimdark as Zack Snyder's Batman V Superman. It'll have comedy, and light-hearted characters — a less suffocating tone in line with the comic book roots. Who is the best person for the job to handle that? With Famuyiwa out, who should direct The Flash instead?
Michelle MacLaren
Michelle MacLaren would handily direct The Flash. Her work on Game of Thrones, Breaking Bad, Westworld and Better Call Saul shows she can handle big action set pieces, drama and even some comedy (hey, Breaking Bad had comedy in it!)
We know Warner Bros. agrees with me because they actually hired MacLaren to direct Wonder Woman. However, MacLaren left the project in 2015 due to – you guessed it – creative differences. So, perhaps the WB bridge has been burned but if they're smart they'll come to their senses and realize they shouldn't let MacLaren slip between their fingers. She's more than proven herself to leap to the big screen in a massive way. The Flash could be a perfect fit for her.
F. Gary Gray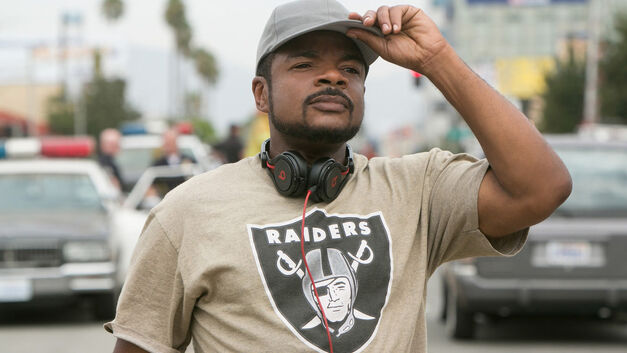 Things are going very, very well for F. Gary Gray. The director, who first came on the scene with Friday and Set it Off, just had an amazing year with Straight Outta Compton. Since that massive blockbuster took the world by storm, Gray signed on to direct the latest Fast and Furious film. Previously he helmed the enjoyable remake of The Italian Job. So that means he can direct comedy, drama, action and brings strong, sometimes surprising performances out of his stars.
F. Gary Gray is obviously a great choice to take on a comedic action film like The Flash. The problem is he's becoming an even hotter commodity and will be even more so once Fast 8 demolishes the box office in 2017. So why would he want to take on a superhero film with all its studio poking and prodding? It might be a long shot but it sure would be great to see him step behind the camera for The Flash. From one Fast franchise to another?
Edgar Wright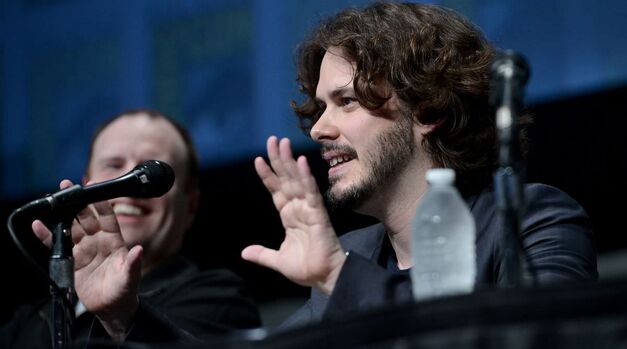 This one's a long shot but can you imagine how cool it would be?
Edgar Wright famously left Ant-Man (yes, yes, creative differences) and movie fans collectively wept at what could've been. Why? Because few directors handle comedy as well as Wright. Better yet, few directors handle action and adventure as well as Wright. The man masterfully weaves all of it into his films. It's not an exaggeration to say that Wright has created some of the best comedy and action of the last few decades – often in the same film. That's an impressive feat.
Imagining a Wright Flash film is almost too exciting. It would be packed full of laughs, explosive sequences and dialogue that positively sings. It's very, very unlikely he'd do it but he obviously has an interest in directing a superhero film – he almost did. So maybe the desire is strong enough to be wooed back by a different studio and comic property. It's a pie in the sky hope but it's a massive, delicious pie.
Greg Mottola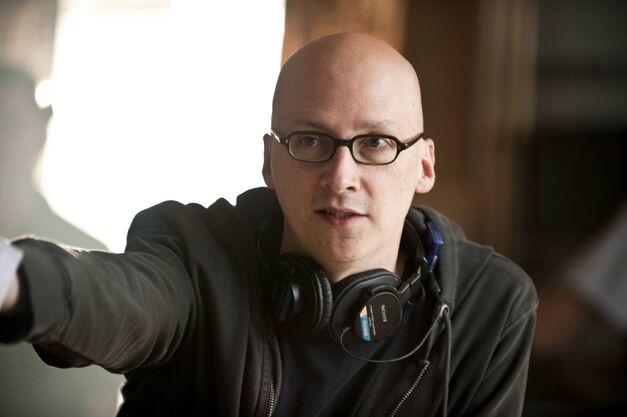 This feels much, much more likely.
Greg Mottola is a man who understands comedy. More importantly, he understands characters. The jokes in his films (Superbad, Adventureland, Paul) come from a natural place, they all feel earned. They're not just silly zingers thrown around left and right. That would be important for a film like The Flash because you need to give a damn about the titular character and his cause. I want to laugh at Barry Allen but I want to like him too.
Mottola feels like one of those directors who is on the verge of being nabbed up to take on a major franchise. We've seen it before with Paul Feig and the Russo Brothers who tackled Ghostbusters and Captain America respectively. Studios are investing heavily in up-and-coming comedy directors, people you wouldn't always think of when it comes to superhero films. Mottola seems certain to be plucked for something big. Will it be The Flash?
Brad Bird
Once again, here's a director who can approach action and comedy with ease. He's had his fair share of it. His Mission: Impossible relied heavily on laughs which was a wonderful touch. Then there is his work with animated films (The Iron Giant, The Incredibles) which contained lots of explosive set pieces. Special effects? No problem for Brad Bird; an animated film is like one big special effect.
The issue with Bird is that he's tied up with a little project called The Incredibles 2. If it weren't for that, he'd be a wonderful pick for The Flash. The man checks all the important boxes and is ready to prove himself again after the mis-fire that was Tomorrowland. He'd bring personality, brightness and energy to The Flash. Regardless of what happens, he's already made one of the best superhero films of all time.