Pollyanna McIntosh, of The Walking Dead fame, speaks to FANDOM at San Diego Comic-Con about her character in Middle-earth: Shadow of War where she plays Shelob, the massive spider lady, and her very personal and super cool connection to the man himself, J.R.R Tolkien.
McIntosh plays Shelob in a fair form in the game, and although she looks very much like herself, she has plenty of spidery elements to her character.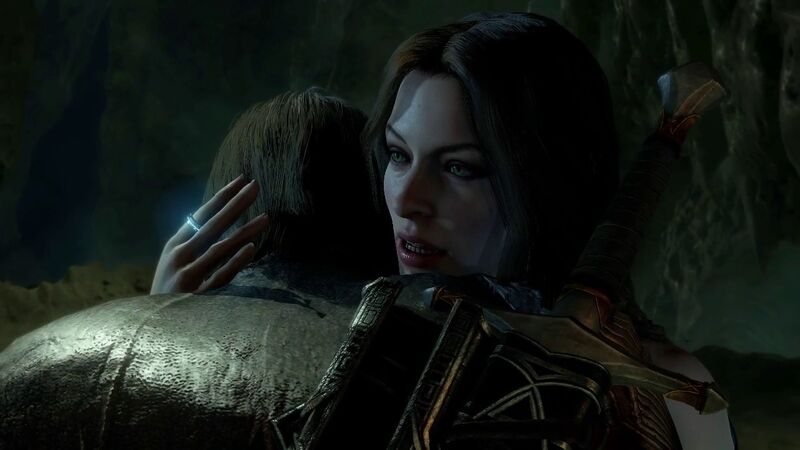 Shelob, as you may remember from the Lord of the Rings movies and books, is an ancient spirit of darkness. In Shadow of War, she takes on human form to grant a vision to the game's hero, Talion, about the fate of Middle-earth and his destiny. Celebrimbor urges Talion to be distrustful of her prophecy, even as the fate of Minas Ithil and the world of men hang in the balance.
"She's an interesting character to play, I love how they've written her," explains McIntosh. "She's so layered and she kind of shifts shape between a sage, a villain – or seemingly a villain – mother, seductress, so there's a lot to play with. She's the one that keeps the balance for Middle-earth actually, she's interested in ensuring no one person has all the power."
"She's really a peacemaker, and yet she's full of grief, full of darkness, she's very singular and alone in her life and now she's guiding Talion through what he has to do. It's not always pretty."
McIntosh goes on to tell a rather awesome story about how her grandfather was great friends with Tolkien and was partly responsible for Lord of the Rings getting written.
Check out the full interview and get ready for the Middle-earth: Shadow of Mordor release date on October 13 on Xbox One, PS4 and PC to see Shelob in action.