For some, Halloween is all about costumes and candy and friendly ghosts and vampires that shimmer in the sunlight. Not us. No, if you prefer the psychological trauma of being terrified out of your wits, then going for an immersive video game experience will definitely do the trick. Whether it's jump-scares you never saw coming, supernatural creatures that live in the shadows, or the torture of surviving among the wreckage of an apocalyptic nightmare, these games are the best way to indulge your dark side this Halloween.
The Evil Within 2
The sequel to 2014's The Evil Within, The Evil Within 2 continues the story — and goes darker. Players will creep through dark landscapes and fight monsters straight out of a Japanese horror film along the way. These beasts are grotesque and more than a little cringe-worthy, and while the suspense doesn't rely on jump scares, it does rely on messing with the player psychologically. Doors, hallways, even whole locations rearrange themselves around you in an attempt to disorient you, creating a genuinely creepy (yet thoroughly entertaining) atmosphere.
Until Dawn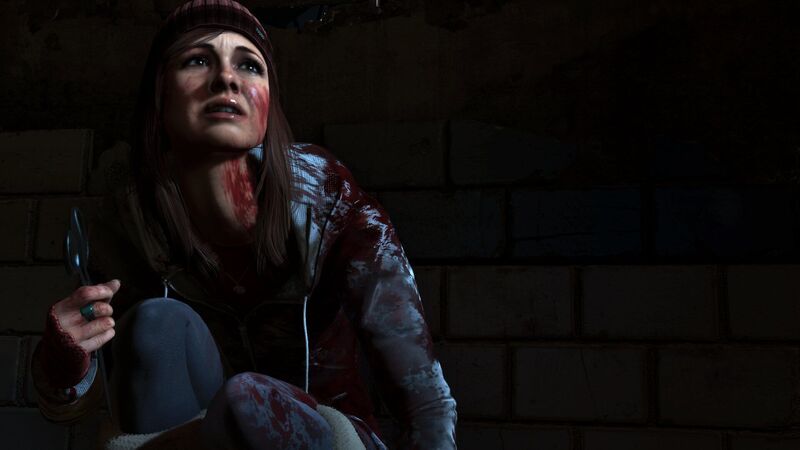 Who doesn't love a good old-fashioned slasher story? Well, Until Dawn ensures that the player's actions and choices ultimately decide the fate of the player's character as well as that of their character's friends. A killer stalks your group of eight during a stay in a remote snowy mountain getaway. Play as each of the characters, evade your slasher, and try to stay alive.
Bloodborne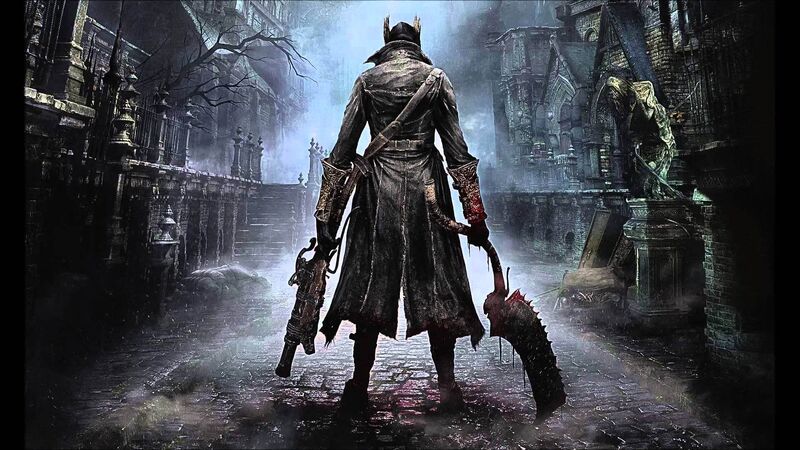 Bloodborne will challenge you, confuse you, and maybe even cause a fair amount of anguish and despair. Set out on a bleak adventure, making your way through an ancient dark world cursed with a disease that has changed inhabitants to all manner of horrific monsters. Questing as The Hunter in Yharnam, players learn to battle and stay alive as they uncover the city's secrets.
DOOM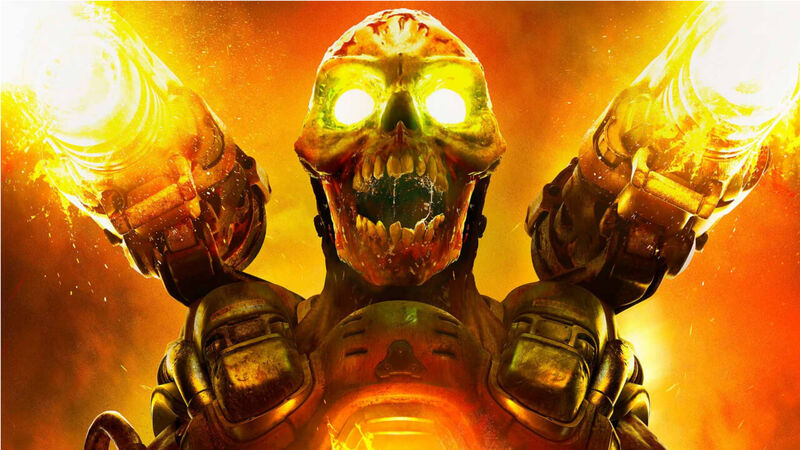 In this fast-paced survival sci-fi/horror jaunt, wake up on slab within a Mars research facility infested by Hellspawn, grab a gun, and start mowing down blood-thirsty monsters. Uncover the source of the invasion and bludgeon it to a pulp. What more do you need to know about such a gorefest?
Resident Evil 7
The latest and greatest in the long-standing franchise, Resident Evil 7 ditches the adventure game conventions of its previous titles and goes straight back to its survival horror roots. You never know what you'll find, or where you'll find it, as you creep through the Baker mansion, encountering the latest in the series' mutated beasts and uncovering the mystery of what happened to the family. For an even greater scare, play this first-person game in virtual reality — guaranteed to heighten every jump scare.
Amnesia — The Dark Descent
In the first-person action adventure Amnesia — The Dark Descent, play as a character that has no memory of who he is or why he's there. With no access to weapons, players must use their wits and puzzle-solving abilities to progress through the halls of a dark Prussian castle. If your sanity levels in the game aren't maintained, hallucinations appear. These could cause auditory responses that draw the attention of nearby creatures.
What Remains of Edith Finch
While not quite a bonafide horror title, What Remains of Edith Finch's supernatural storyline makes us shudder. You search what remains of the Finch family, piecing together how each member was affected by a mysterious curse. The atmosphere is dark and the imagery is more than a little unsettling, making it a perfect title for Halloween.
ZombiU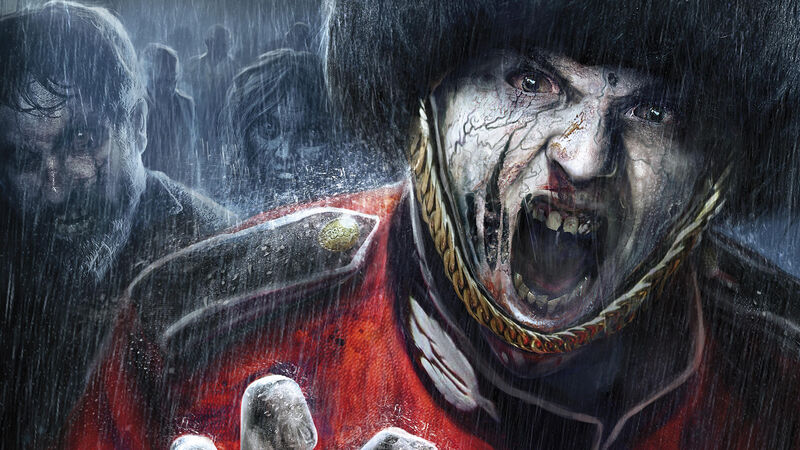 A first-person survival horror game for the Wii U, ZombiU places players in London during a zombie apocalypse. When murdered by a single zombie bite, players take the role of a different random survivor. They need to kill their original character to regain their inventory.
Five Nights at Freddy's: Sister Location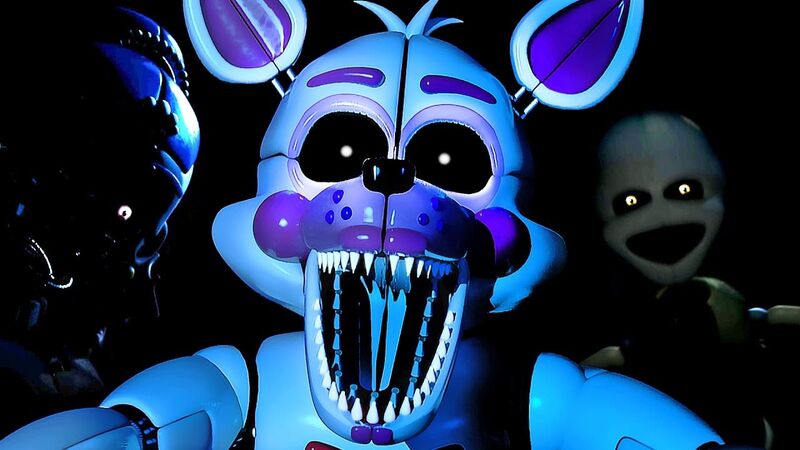 The latest in the line of Five Nights at Freddy's games is just as spooky as the first. This time around, you can actually move from room to room in the creepy haunted pizzeria where your character works, and interact with an entirely new set of animatronics that come to life at night. It's the same old Freddy's, but with a new twist that's sure to keep the tension high.
Outlast 2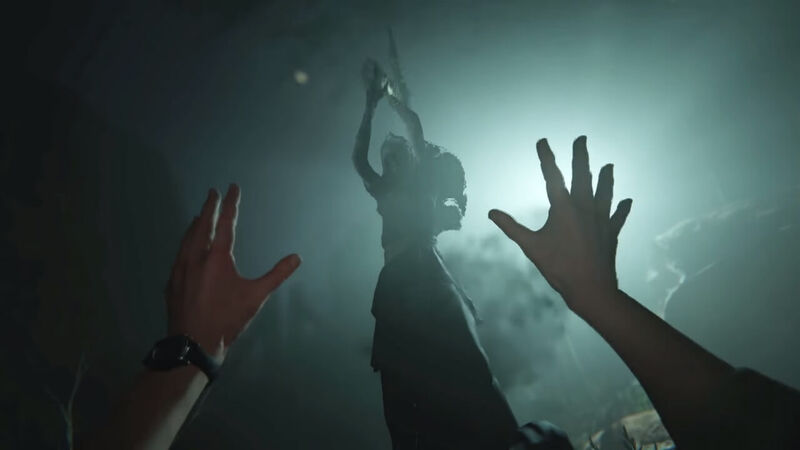 After the original Outlast captivated and spooked players, naturally we were going to get a sequel. Outlast 2 picks up where the original Outlast left off and stars an investigative journalist whose life is unceremoniously turned upside-down. After his wife goes missing and he stumbles on a small town that has sacrificed all of its children, he finds himself wrapped up in a scary mystery involving some very disturbing hallucinations, a sinister cult, and the coming of the Anti-Christ. There's a lot going on in Outlast 2, and there's a scare waiting around every corner.
Plague Inc.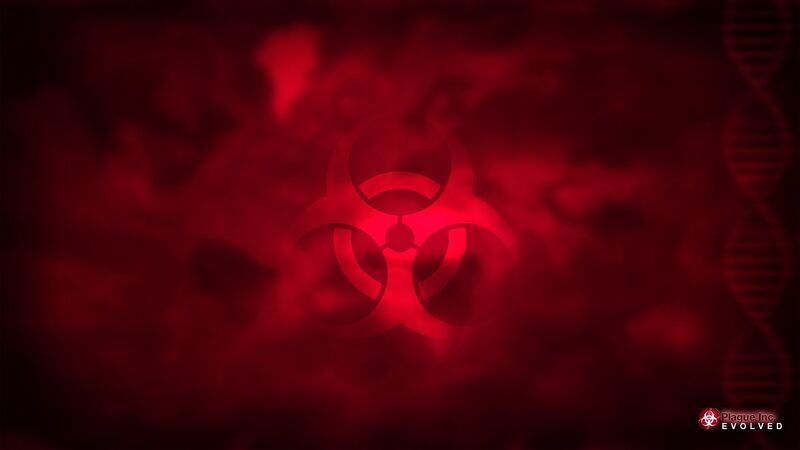 In this strategy game, build on blocks of a disease to create a plague. The goal is to infect and kill everyone in the world. Your success rate as the disease spreads enables points to use towards mutations and stronger side effects.
A version of this article was previously published on October 30, 2016.