CW3PR's 8th Annual "Behind The Music: Crime, Death, and Resurrection" Panel hosted some of television and film's greatest composers. They gathered to discuss how their music elevates the high drama, mystery, and mayhem of cinematic stories. Panelists included Jeff Russo (Fargo, The Night Of, Power, Legion), Mac Quayle (Mr. Robot, American Horror Story, Scream Queens, The People v. O.J. Simpson), Tyler Bates (Guardians of the Galaxy, Salem, Kingdom), Mike Suby (The Vampire Diaries, Containment, The Originals), Bill Brown (Dominion, CSI: NY), and Christopher Drake (Batman: The Dark Knight Returns, Yoga Hosers).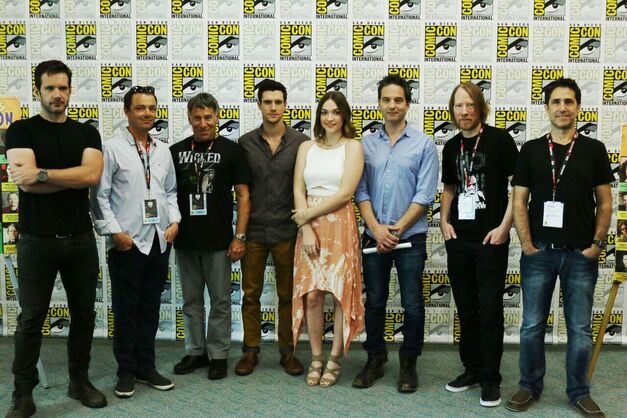 The panel was moderated by actress Violett Beane (The Flash, The Leftovers) and Drew Roy (Falling Skies). Together they led the panelists as they discussed their common love for music. Bill Brown said that "composing was a dream as a kid. I fell in love with melodies and themes," while Jeff Russo shared "the one thing I take away from being in a band is collaboration, which you also have to do with filmmakers. You have to incorporate someone's thought into what you are creating." Surprise guest Stephen Schwartz stopped by to announce that the Wicked film will premiere on December 20, 2019. Also Tyler Bates, who recently worked on Guardians of the Galaxy, said that the upcoming sequel screenplay was "the best one I've ever read in my life."
All of the composers agreed on the importance of the story and characters in their music with Christopher Drake summing it up nicely, saying, "It's all about supporting the story."
---
Would you like to be part of the Fandom team? Join our Fan Contributor Program and share your voice on Fandom.com!