Rooster Teeth Productions LLC. is an entertainment production company owned by Burnie Burns, Geoff Ramsey, Joel Heyman, Gus Sorola, and Matt Hullum. It was founded, ironically, on April 1st, 2003 and has grown and diversified, producing many award-winning web series'.
Rooster Teeth Origins
Originally named "Drunk Gamers," they started by reviewing games while under the influence of alcohol. They later renamed it to "Rooster Teeth" because Gus and Burnie agreed they wouldn't earn sponsorship with an unprofessional sounding name. Rooster Teeth produce several genres of videos on their official website, focusing mainly on comedies. In 2003, Rooster Teeth became an independent business before Fullscreen acquired them in 2014.
Once the Rooster Teeth crew hit the YouTube scene, they released their first live-action series, Rooster Teeth Shorts, where they would perform comedy skits.
Divisions
To accommodate several different genres of content, Rooster Teeth is separated into divisions. Founders Geoff Ramsey and Jack Pattillo created Achievement Hunter which creates achievement guides for Xbox 360. You can earn achievements by completing or accomplishing certain tasks throughout games. These might include the locations of collectables, Easter eggs, and performing a particular action within a game.
As years passed, Achievement Hunter grew, and with new team members including Gavin Free, Michael Jones, Ray Narvaez Jr., and Ryan Haywood joining the group, new forms of humor developed. Jeremy Dooley became Ray's replacement after he left in October 2016 to pursue a career at Twitch streaming.
Achievement Hunter separated from the Rooster Teeth channel creating two YouTube channels: Let's Play and Achievement Hunter.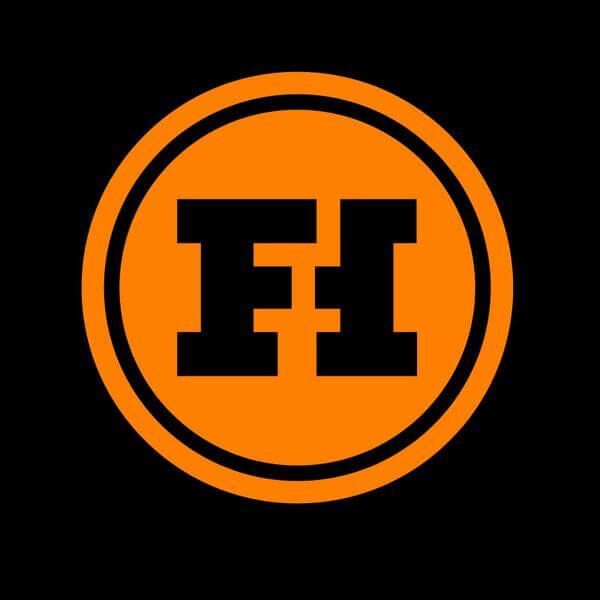 Another division under the Rooster Teeth banner is Funhaus. They officially launched the Funhaus channel on February 16, 2015. Funhaus is similar to Achievement Hunter, as they too produce gameplay videos. Host include the previous cast of Inside Gaming, Adam Kovic, James Willems, Bruce Greene, Lawrence Sonntag, Matt Peake, and former GameTrailers hosts Elyse Willems and Omar De Armas. Funhaus also produces the podcast Dude Soup and helps host the entertainment news segment "The Know".
Series
Rooster Teeth has several animated and live-action productions. In September 2015, they also released their first feature length sci-fi action film, Lazer Team.
Red Vs. Blue
Red Vs. Blue premiered on April 1, 2003. Based on the first-person shooter, Halo, the animated series was initially intended to be a mini-series with six episodes. The show quickly became an unexpected success and has now been running for 14 seasons and is still going strong.
The series has won six awards to date, four from the Academy of Machinima Arts & Sciences and two from the International Academy of Web Television for Best Animated Web Series and the 2013 Webby Award for Animation.
RWBY
On July 18, 2013, Monty Oum created the 3D American anime-influenced animated web series RWBY. It follows the main protagonists, Ruby Rose, Weiss Schnee, Blake Belladonna, and Yang Xiao Long. RWBY was a viral hit with fan adaptations including the PC game RWBY: Grimm Eclipse being released on July 5, 2016.
The series concept had been planned by Monty Oum for years until Burnie Burns finally green-lit the project. He agreed that if Monty finished Red Vs. Blue season 10, he could "do whatever he wanted". Similar to Red Vs. Blue, viewers enjoy its unique concept, animation style, and the music.
Sadly, Monty Oum passed away on February 1, 2015. However, director and writers, Kerry Shawcross and Miles Luna are planning to continue the show.
RWBY won awards in 2014 for Best Animated Series at the International Academy of Web Television and the Streamy Awards. RWBY theme composer, Jeff Williams, also won a Streamy Award for Best Original Score.
X-Ray and Vav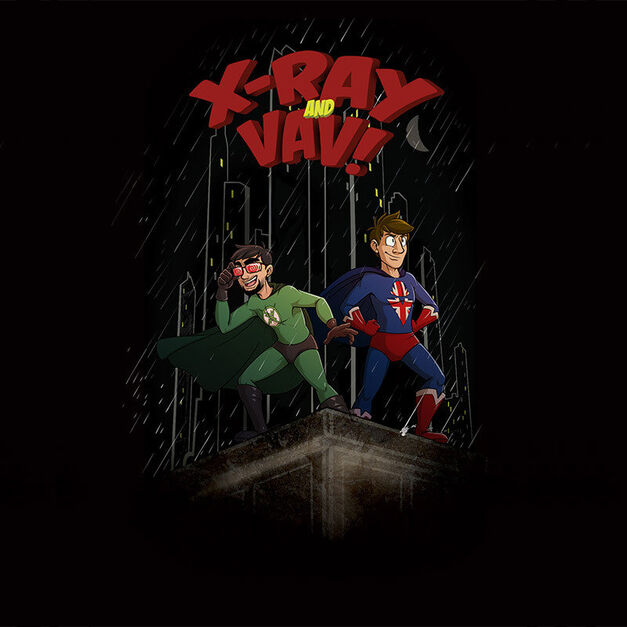 On November 27, 2014, Rooster Teeth Productions released the animated series X-Ray and Vav. The show stars two quirky superheroes, X-Ray and Vav, based on Ray Narvaez, Jr. and Gavin Free.
Jordan Cwierz, creator of the Rooster Teeth Animated Adventures, and Lindsay Jones are directing, and Patrick Rodriguez is the art director. The series, now in its second season, often references Achievement Hunter, like "Mad King Ryan" from Let's Play Minecraft and "Corpirate" from their WWE gameplay videos.
Immersion
Created and hosted by Burnie Burns and Griffon Ramsey, Immersion is a live-action web series that debuted on April 5, 2010.
With now more than 20 episodes under its belt, the show explores concepts from popular video game series' like Pac-Man, Five Nights at Freddy's, Left 4 Dead, Mario Kart, and Fallout. Episodes also feature a rotating team of "lab rats" including Michael Jones, Gavin Free, Geoff Ramsey, Miles Luna, and Kerry Shawcross.
Entertainment Achievement Unlocked!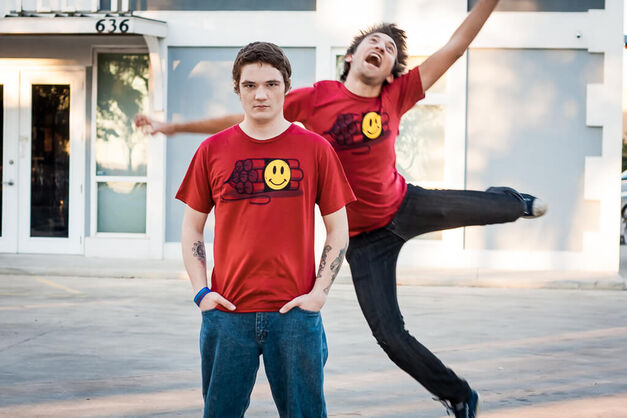 Presently, the Rooster Teeth channel has over 7,000 videos, over 8,705,000 subscribers, and more than 4,492,270,000 video views. Their popularity has earned them several sponsors including PepsiCo, General Electric, Activision, Microsoft, EA, Kia, MTV, Ubisoft, GameStop, and Warner Bros.
In 2011, the company began RTX, the first of their annual expo events held in Austin, Texas. The event brings fans together and showcases video games and exclusive content. RTX expanded in 2016, with Australia playing host to the first international event.