After a long summer hiatus, Riverdale returned last night. The season premiere, titled "Chapter 14: A Kiss Before Dying," picked up minutes after the chilling Season 1 finale. Fred Andrews was laying on the floor of Pop's, bleeding out, in his son's arms. Archie, too young to even have a driver's license, drove his dad to the hospital. As Fred clung to life in surgery, we clung to hope that he would pull through.
Throughout the episode, the Riverdale gang began to investigate Fred's shooter. First, they knew he was wearing a black mask — not a hockey mask — a make-shift hood mask. Second, they knew he was a tall man with green eyes. Third, they found out that he didn't take any money from Pop's register. Fourth, after shooting Fred, Archie confessed that the man held a gun to his head. Fifth, while Archie was paralyzed, the man took Fred's wallet.
So far, none of these clues seem to make any sense. However, the fine folks over at CBR and Comicbook.com have both pieced together the potential identity of the masked shooter. Let's break down their theory.
Black Hood
As CBR breaks down in their post here, before Archie Comics was Archie Comics, they were called MLJ Magazine Inc. That publication had a comic book series called Black Hood. The Black Hood character was first introduced in 1940 and starred in his own series beginning in 1943. Archie Comics revived this character in 2015 as Officer Gregory Hettinger, who took on the mantle of the Black Hood from the original Hood. In this version, Hettinger became a vigilante who took down criminals and drug smuggling rings.
So, what does this wayward vigilante have to do with Riverdale? First of all, the face hood is a dead giveaway. Archie was very specific with Sheriff Keller that the man was not wearing a ski mask. He was wearing a hood. Second of all, the image that is burned into Archie's memory is of the masked man, which looks exactly like this Black Hood comic book cover.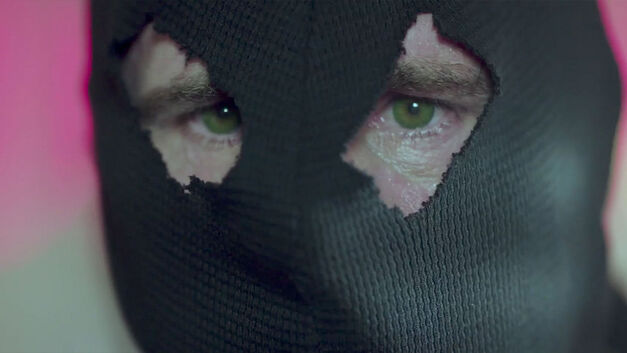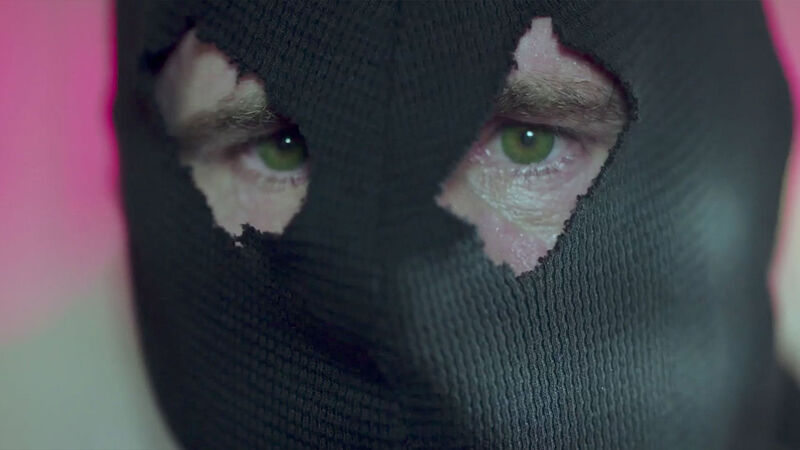 This comic book is Black Hood #1. Its tagline is even "The Bullet's Kiss" which sounds a lot like this episode title, "A Kiss Before Dying." The parallels between Riverdale's masked shooter and the Black Hood character are striking. As Comicbook.com also points out, the masked killer on Riverdale will be given a name soon.
Why Shoot Fred?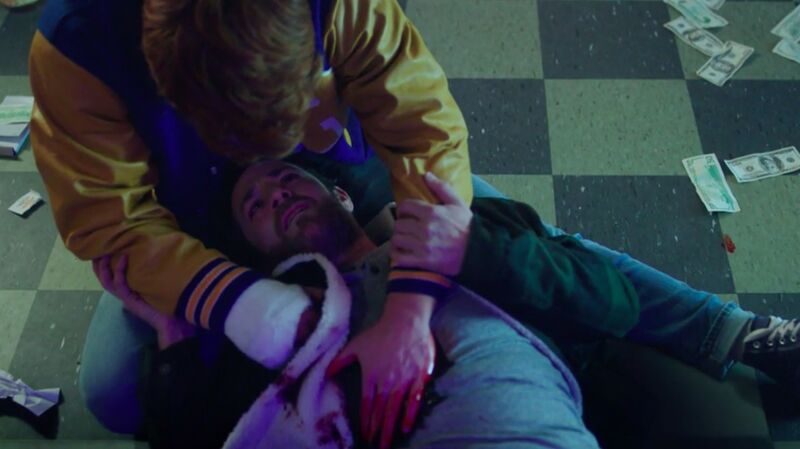 If our masked assailant really is the Black Hood — an ex-cop turned vigilante — then why would he shoot Fred Andrews? My guess is that he didn't go to Pop's to shoot anyone. I think Fred and Archie were in the wrong place at the wrong time.
If you play back the final minutes of the finale, you can see Archie smiling in the bathroom. He's happy and all is right in his world. Then, Archie hears yelling. When he emerges from the bathroom, Black Hood doesn't have Fred at gunpoint, he has Pop Tate. He's yelling at Pop about something. Does Pop know about something nefarious? Does Pop know about Riverdale's drug problem? Is Black Hood looking for information on his next victim, Geraldine Grundy?
It's only when Archie tries to get in Black Hood's way, that Black Hood head towards Fred. While the voices here are muffled, you can hear Black Hood ask Fred for his wallet, so he knew Fred had something on him. Before Fred could do anything, the gun went off and Fred was shot.
A New Murder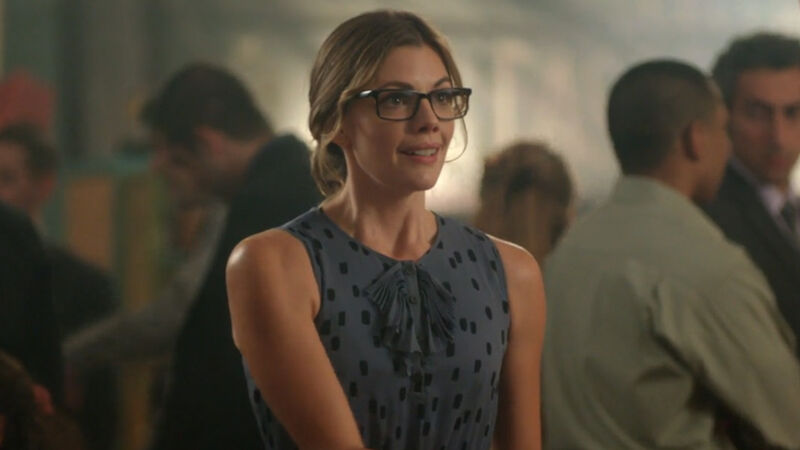 The final moments of the episode showed the Black Hood sneaking into Grundy's house and killing her. While no one deserves to die, its possible the Hood killed her because she was a sexual predator. Did he get her personal information from Fred's wallet? Maybe Grundy left her forwarding address to Fred sometime last season?
Whoever the masked man is — whether he is this comic book vigilante the Black Hood or not — his identity and his motives are the greatest mystery of the season. Jughead even asked the Southside Serpents to help find Fred's shooter.
So what do you think? Do you think our super sleuths Jughead and Betty will discover an ex-cop underneath that hood or someone else entirely?
Riverdale airs Wednesdays at 8pm on The CW and internationally on Netflix.