The first season of Riverdale just ended, and we want more already! Unfortunately, we won't see Archie, Betty, Veronica and Jughead again for a while. And while the show could be back as early as this fall, even that's not enough to satisfy us. It's time for The CW to give us even more in the form of a Riverdale spin-off. Or, why stop there… how about an entire Riverdale shared universe?
The CW is no stranger to spin-offs and shared universes, after all. There's the 4-show Arrowverse made up of Supergirl, The Flash, Legends of Tomorrow and Arrow. And then there's The Vampire Diaries and The Originals. It's time for Riverdale to get in on that action.
So, what could a Riverdale spin-off and shared universe be like?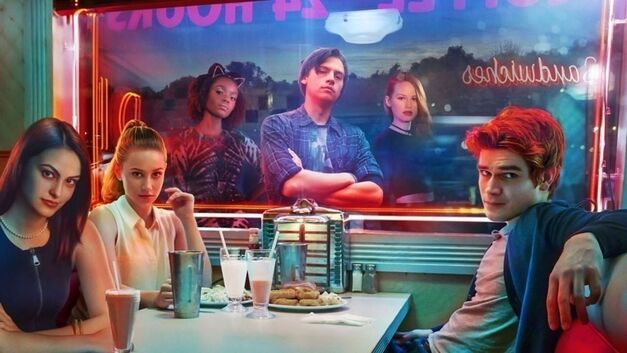 Sabrina. Earlier this year, the Riverdale showrunners teased fans with the idea of introducing a version of Sabrina, the "teenage witch" of Archie Comics fame, on the series. Ultimately, they decided that the character's supernatural story would distract from the drama and mystery of the first season and we got no Sabrina. So, how about a couple of Sabrina episodes in Riverdale season two to introduce the character before sending her off to her own series set in her hometown of Greendale from the comics? Do it. And while Riverdale Sabrina will be very different than the Melissa Joan Hart version, why not bring the actress back as one of Sabrina's aunts?
Josie and the Pussycats. It'd be a shame to lose Josie, Melody, and Valerie on Riverdale, but these girls are ready for the big time. And let's be real, Ashleigh Murray and Haley Law are too amazing not to take center stage in their very own series. Surely, it won't be long until the Pussycats hit it big, so let's have a series following their life on the road. The show could take a page from the newest reboot of the Josie comics and have the band contend with the machinations of Alexandra Cabot, the scheming daughter of the Pussycats' manager. All that and lots of music montages.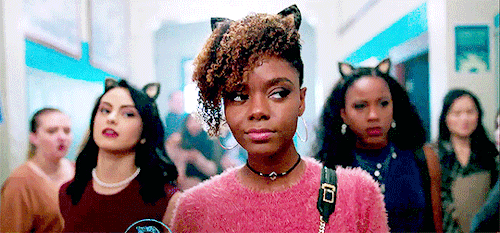 Black Hood. We won't get into spoilers, but if you watched the season finale of Riverdale you might've seen a mysterious masked man appear in the final moments. That man's identity is unknown, but his appearance was clearly an homage to Archie Comics' vigilante Black Hood. Will we get a full-blown Black Hood storyline in season two? Probably. Just look at the Black Hood tweet below that Archie Comics posted yesterday. Could that lead to a proper Black Hood spin-off? The CW has a pretty full plate when it comes to vigilante shows, so probably not. But it's a fun idea.
Halloween specials. This is something that just needs to happen. If you watch The Simpsons you'll be familiar with their annual "Treehouse of Horror" episodes. So, how about a Riverdale special each October that celebrates the spooky side of the Archie Horror comics like Jughead the Hunger and Afterlife with Archie. Come to think of it, this is the perfect way to bring Sabrina into the mix.
Summer episodes. Okay, so if you're a fan of Saved by the Bell you'll remember those Season 3 episodes where the gang took summer jobs at the Malibu Sands Beach Club and met Stacy Carosi. How about two or three Riverdale "beach party" special episodes airing over the summer months? The beach is such a huge part of the gang's life in the comics. It'd be a nice change from the Pacific Northwest vibe of the Sweetwater River and its environs. And it would be fun to see the characters have some carefree moments away from the dark side of Riverdale. Also, beach bodies, right!?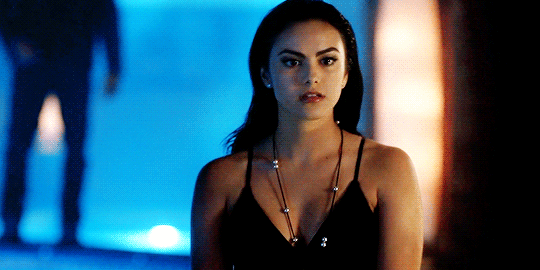 More comics characters. There are still plenty of popular Archie Comics characters that we haven't seen on Riverdale. Some of them could show up in season two, and just maybe be spun-off into their own series. Toni Topaz is a friend of Archie and Betty in the comics. She's a fun character who apparently has a thing for Veronica, which could be fun to watch. Raj Patel is an aspiring filmmaker who has the hots for Betty in the comics. Katy Keene, an aspiring model/actress, and Harper Lodge, Veronica's fashion designer cousin, would be PERFECT for a Gossip Girl-style Riverdale spin-off set in the city.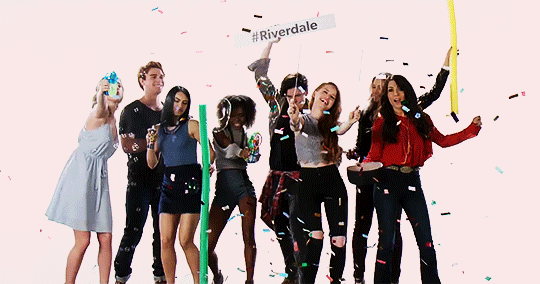 Okay, The CW, we're excited. The ball's in your court. So, can we please do all the things?

Brian Linder is Sr. Entertainment Editor at FANDOM. He's been on the fan-media scene since dial-up. Arriving at FANDOM from IGN, Brian was a founding editor at early Star Wars fansite TheForce.net and co-creator of the movie site, FilmForce, acquired in 2006. He's into space operas and superheroes.