Jon Bernthal will return as The Punisher in his own spinoff series on Netflix. The streaming service took to Twitter this morning to make the announcement with the following teaser video which was followed-up by a formal announcement by Marvel:
After years of failed attempts to launch a film franchise around the character, Bernthal's version of The Punisher, AKA Frank Castle, made his successful Marvel Cinematic Universe debut in Daredevil Season 2 on Netflix last month.
Known for his role as Shane on The Walking Dead, Bernthal has been almost universally embraced by fans in his role as the brooding anti-hero who turns to vigilantism after his wife and daughter are killed in the crossfire of a mob shooting.
"We want to thank the fans who are clamoring for more of Jon's stunning and powerful performance as Frank Castle from 'Marvel's Daredevil," said Executive Producer/Head of Marvel Television, Jeph Loeb.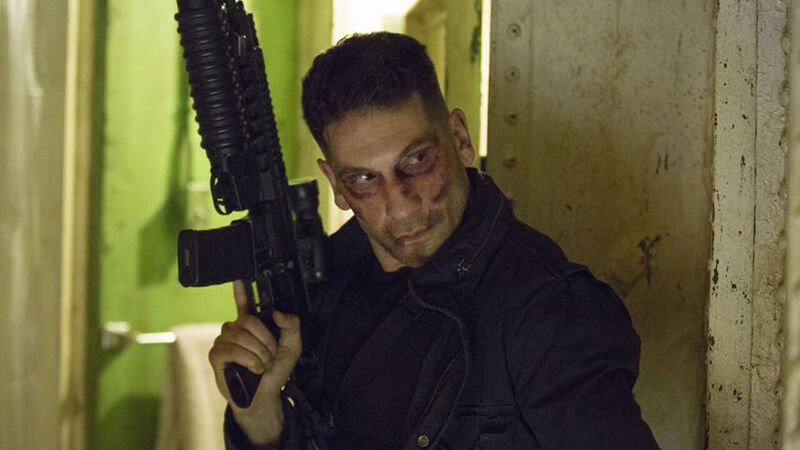 Hannibal veteran Steve Lightfoot will serve as showrunner on Marvel's The Punisher which does not yet have a release date.
"For me, the complexity and unpredictability of Frank Castle make him an incredibly compelling character and I couldn't be more excited to dive into his world," Lightfoot said.
The addition of The Punisher makes a total of four known Marvel Netflix shows in production and development. Luke Cage is next up, hitting the streaming service on September 30. Iron Fist has just started filming, and is currently set for a premiere some time in early 2017.  The Defenders team-up series is next up, but no date has been set. Jessica Jones Season 2 is expected to follow after. Beyond that, Marvel's Netflix plans are nebulous, but a third season of Daredevil would be no surprise.