Have a friend or family member in your life who is obsessed with Game of Thrones? Not sure what to get them this holiday season? Look no further than our handy gift guide. From Christmas ornaments to Funko Pop!s to family board games and prop replicas, we've got you covered!
These gift ideas are organized by price, ranging from lowest to highest. The prices may change, depending on Black Friday, Cyber Monday and holiday sales. 
Iron Throne Ornament ($9.99)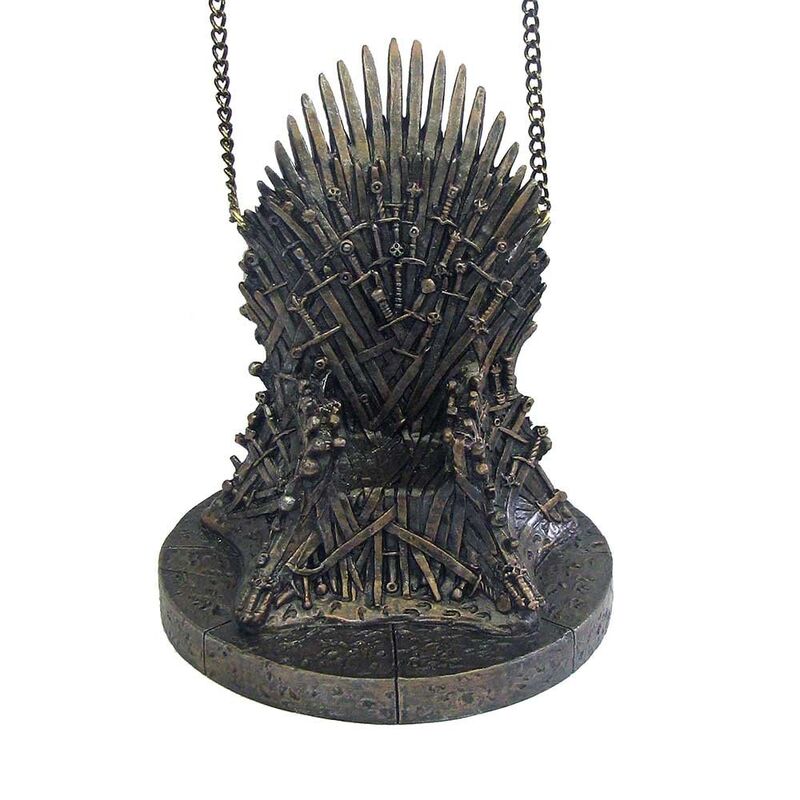 Rule Westeros this Christmas with your very own Iron Throne! Better yet, gift this miniaturized throne to someone in your life who is obsessed with Game of Thrones as we are. With this on their tree, they can make anyone "bend the knee" and pledge to House Stark, or whichever house is their favorite.
—
Available for $9.99 at ThinkGeek.
Jon Snow Funko Pop! ($13.00)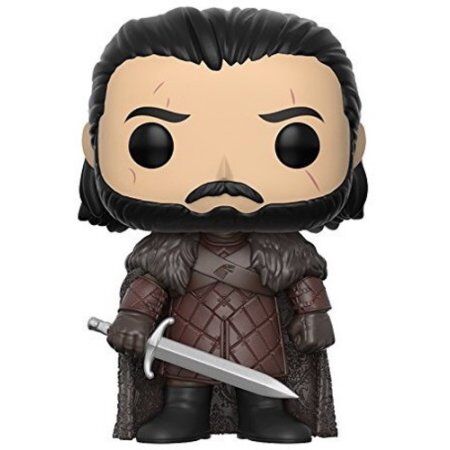 All hail Jon Snow — King in the North! This Funko Pop! is a perfect addition to any Game of Throne's fan Pop! collection. While Jon Snow's first Pop! featured him in the black robes of the Night's Watch, this Pop! reflects his new clothes as a member of House Stark and King in the North!
—
Available for $13.00 at Wal-Mart.
Game of Thrones Silver Armor Tumbler Set ($24.90)
While the HBO series may be called Game of Thrones, the book series is actually called A Song of Ice and Fire. Fans of the show may have guessed that this title directly references the Season 7 developments between House Stark (Ice) and House Targaryen (Fire). Give these unique glasses to any friend who has been waiting patiently to toast to the union of these two great houses.
—
Available for $24.90 at BoxLunch.
House Sigil Ornament Set ($24.90)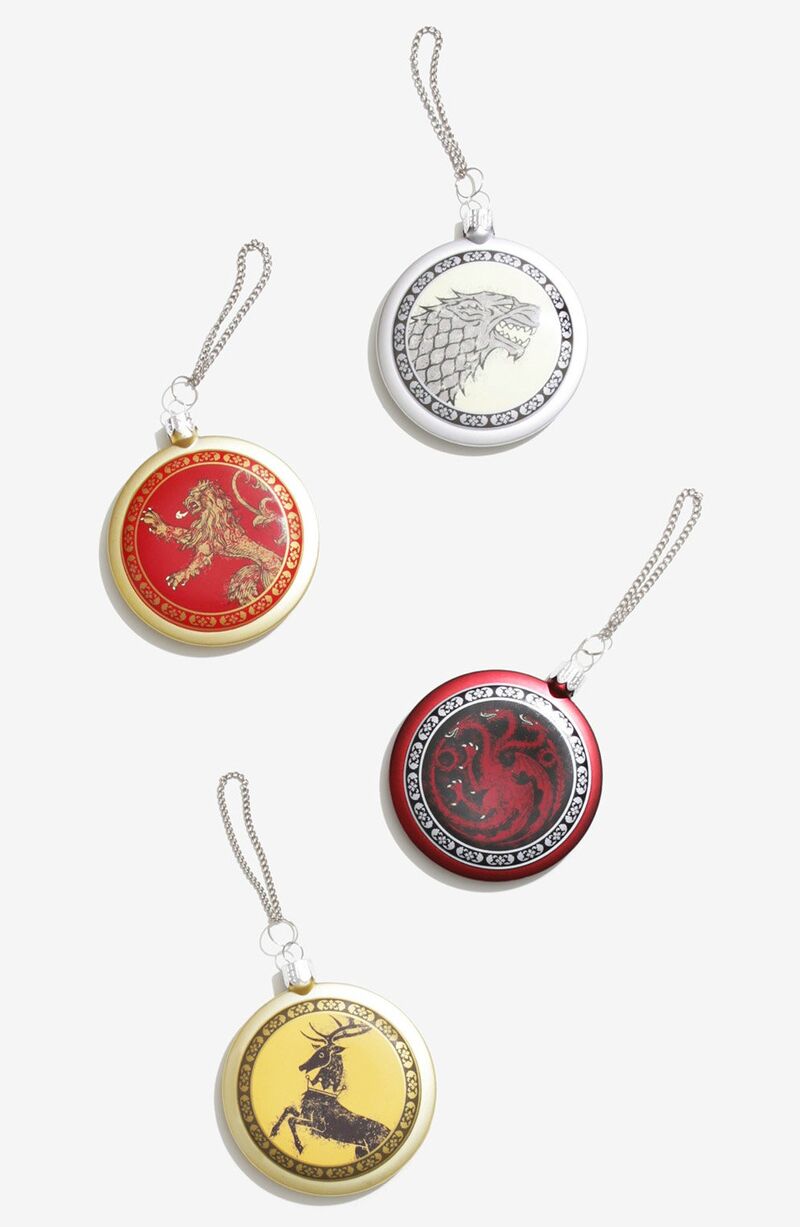 The great houses of Westeros come together in this festive ornament set. It includes the sigils of the noble House Stark, the wealthy House Lannister, the ambitious House Targaryen, and the now extinct House Baratheon. Let's keep the warring on the tree, and not at the dinner table this holiday!
—
Available for $24.90 at BoxLunch.
Map of Westeros Messenger Bag ($59.99)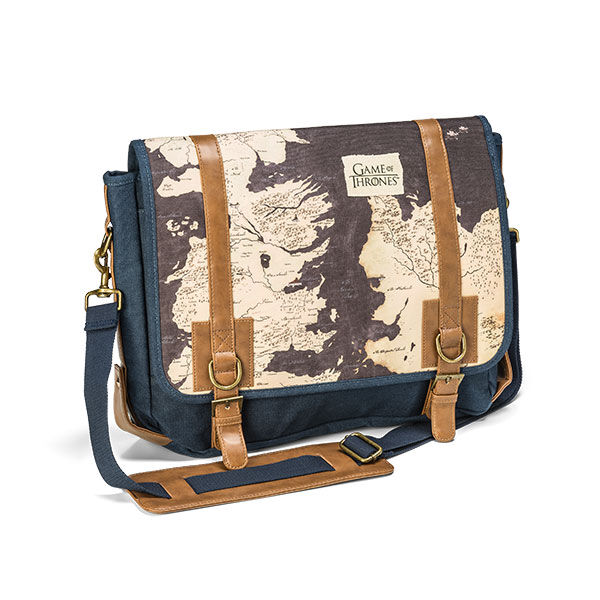 If you're going on a long, continent-spanning journey like Daenerys Targaryen, take along this messenger bag that features maps of Westeros and Essos. Even the scholarly Archmaesters of the Citadel would be jealous of such detailed work. Inside there's a hidden surprise; the bag is lined with the sigils of the great houses.
—
Available for $59.99 at ThinkGeek.
Game of Thrones Leather Book Set ($69.67)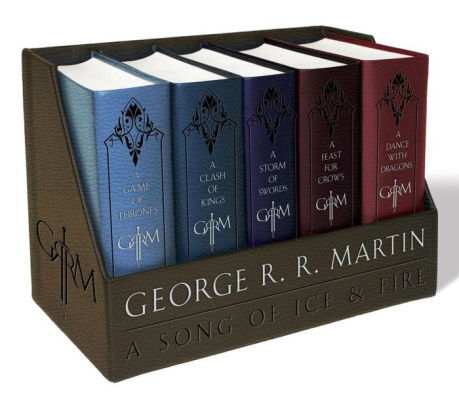 This beautifully bound leather book set is perfect for the Game of Thrones collector in your life. The set contains five books: A Game of Thrones, A Clash of Kings, A Storm of Swords, A Feast for Crows, and A Dance with Dragons, all written by George R.R. Martin. Whether your loved ones have read the book series or not, this set would look gorgeous on any shelf, especially bookended by the magnificent dragon's egg collection further down on this gift guide.
—
Available for $69.67 at Barnes and Noble.
Game of Thrones RISK ($75.00)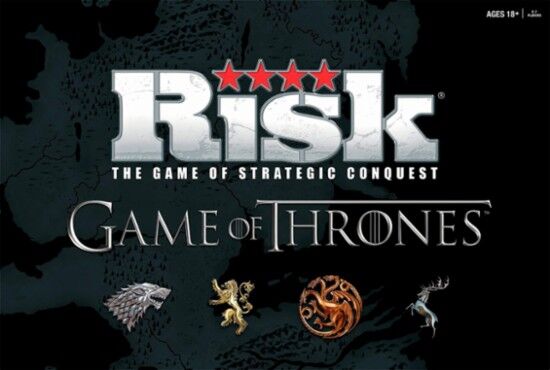 Now your friends and loved ones can really play the "game" of thrones to see who controls Westeros! RISK is the perfect game for a Game of Thrones adaptation because the show essentially is the game. Everyone wants to sit on the Iron Throne and control the Seven Kingdoms. Everyone on the show has an army that he or she is moving forwards for control. In the game you play as Houses Martell, Stark, Baratheon, Lannister, and Tyrell seek to win Westeros!
—
Available for $75.00 at Amazon.
Dragon Egg Book End Set ($149.99)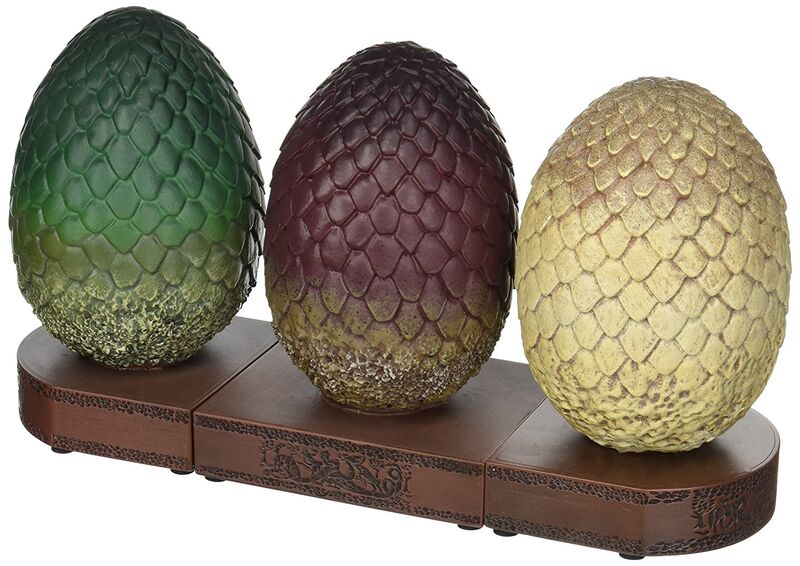 These dragon egg bookends will look perfect next to the book sets, the movie sets, or even on their own. Perfect replicas of Dany's dragon eggs, these come set on a gorgeous wooden stand. Viserion, Drogon and Rheagal are all represented here — just don't hold them too close to fire — or a real dragon may emerge 😉
—
Available for $149.99 at Amazon.
Game of Thrones Seasons 1-7 Blu-ray Set ($229.99)
Winter is coming … both to Westeros and in real-life. Why not pass those cold nights by watching all seven seasons of Game of Thrones? This epic collection is more precious than gold or dragon glass, and will set fans up for the eighth and final season which is yet to come.
—
Available for $229.99 at HBO.
Winterfell Replica Statue ($299.99)
Anyone who has seen Game of Thrones knows just how stunning and intricate the opening credits are. Each land is shown in such detail. Now you can gift a piece of the opening credits to a friend or family member whose loyalties lie in the North with this replica of Winterfell. Winterfell has been the home of House Stark for generations. The outer wall, the castle home, even the Heart Tree in the Godswood has been reproduced here in spectacular detail.
—
Available for $299.99 at HBO.