Powers, PlayStation Network's first scripted original programming has returned for its second season. We last left off with a cliffhanger questioning,"Who Killed Retro Girl?". Check out this link for a full recap of the first season. Take a look at the return quests of the Powers Division and the characters hoping to avoid its cells.
WARNING: there are spoilers in this article.
Press Conference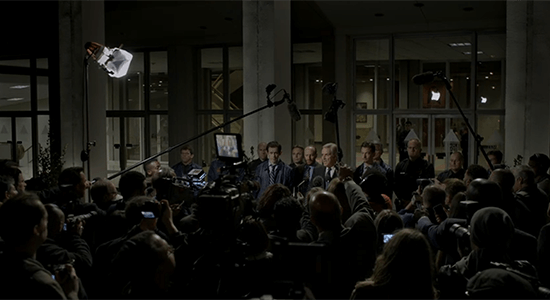 The second season opener starts with a press conference headed by Mayor Victor Robles and Captain Emile Cross with reporters questioning them about who will protect the world after the tragic loss of America's Hero. Helping with the case are unwanted FBI agents Lange and Schlage, which will surely twist the ranks in the Powers Division office.
In this episode, we get to see a closer relationship building between Walker and Pilgrim even when Kutter temporarily replaces Walker as Pilgrim's partner. And even more so since Cross denies Walker the chance to work on the Retro Girl Case. Citing Walker is too close (having had a romantic relationship with Janice/Retro Girl) and in time is even a suspect. By the end of the episode, these two work their way back together to police which ultimately leads to a shocking ending.
Calista, the Greatest American Hero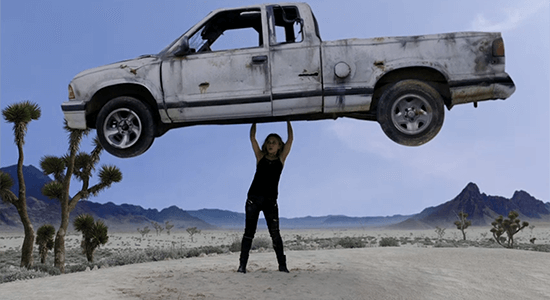 Although the main focus of the episode is Walker's personal and professional connection to the Retro Girl death, we also have Calista having her Greatest American Hero moment in a desert and Zora fighting to break free from the confinement of a hospital bed by light-cube flying out the window.
Krispin in Hiding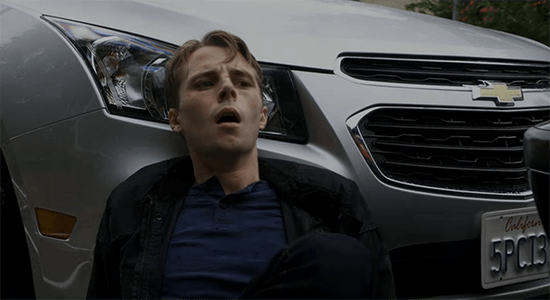 After just walking away from a car explosion meant for him and Marigold aka Chaotic Chick, Krispin breaks to his house. But as he is recuperating from the shock of the car accident, he hears footsteps towards the front door and decides he does not want to be questioned by police. So he hides and waits for the present company to leave. In distress, he calls Walker to meet him at his parent's lake house. His desperation for understanding and the guilt of his part in the Retro Girl murder proves to be unbearable which eventually leads to his tragic unhappy ending.
Unity, 1967 Venezuelan Earthquake Rescue
So now it is up to the Powers Division to close the case and answer "Who Killed Retro Girl?". With an array of new characters introduced, an answer is soon to come. There is Super Shock (Michael Madsen) and the Cobalt Knight (now a Senator). These two were ⅔ of the superhero team called Unity who reached for justice alongside Retro Girl. Media footage constantly showed the video of the 1967 Unity rescue event during a devastating earthquake in Venezuela. "Are we truly safe?" is the leading question of national news which will keep Powers Division more fixated on the police work.
A look into the future:
Playstation Network has already made episodes 2 and 3 available to watch for Playstation Plus members. After a very public memorial for Retro Girl, the Powers Division's team will dig deeper on the case which will bring to light more colorful characters. By the end of episode 2, Calista will perform a superhero stint as her introduction to becoming Retro Girl 2.0