Niantic has finally confirmed the Pokémon Go Generation 2 update that fans have all been waiting for.
The addition of Generation Two Pokémon has been speculated about for months by the game's passionate community. Despite Niantic's efforts to keep fans interested with regular events, interest in the game has severely dwindled of late.
But the thought of seeing different critters rather than the onslaught of Pidgey, Drowsee and Rattata will certainly pique the interest of lapsed players.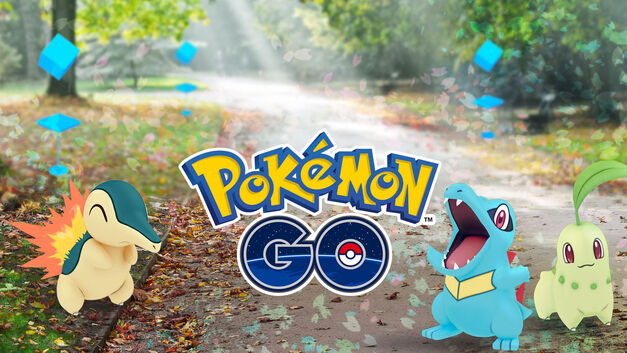 Whether you're itching to catch a Chikorita or a Totodile, you're not going to have to wait too long until you see them start popping up in your game.
The additional 80 Pokémon will start appearing in Pokémon Go later this week and will include recognisable faces from Pokémon Gold and Pokémon Silver games.
Check out the brand new Pokémon Go trailer for a glimpse at some of the new Pokémon arriving before the weekend:
However, it's not all about new pocket monsters with this new Pokémon Go Generation 2 update, there are some other fresh features arriving too.
There are two new berries to try out when catching Pokémon in-game. The Nanab Berry slows a Pokémon's movements to make them easier to nab, while the Pinap Berry doubles the amount of candy you receive from a successful capture.
That will be super handy for the rarer Pokémon and the likelihood of you being able to evolve them later on.
The update also lets you add some more customisation to your avatar, with new hats, shirts, trousers and other items to kit out your character.
Unfortunately, that means that some of them are locked behind in-app purchases, so get ready to splash some cash if you really want that cap.
"Today is a momentous occasion for Pokémon Go as we welcome more Pokémon and build upon the encounter and capture mechanics for the passionate global community of Trainers playing the game," explained John Hanke, founder and CEO of Niantic. "Pokémon Go is a live experience which we'll be continuing to support and evolve in new and interesting ways for years to come."