Four new games have been inducted into the World Video Game Hall of Fame over at The Strong Museum of Play in Rochester, New York. Selected from a strong shortlist, Pokémon Red/Green (as they were originally released in Japan, sorry Pokémon Blue), the original Donkey Kong, Halo Combat Evolved and Street Fighter II have now been honoured with a place in the permanent exhibition at the museum.
The four beat off competition from the likes of Tomb Raider, Resident Evil and Microsoft's Solitaire to win the placements. We'd argue that more of the nominated games deserve a spot, especially as the prize is awarded to games with icon-status, worldwide reach, proven long-term appeal and significant influence. If you can't say that about Tomb Raider, what can you?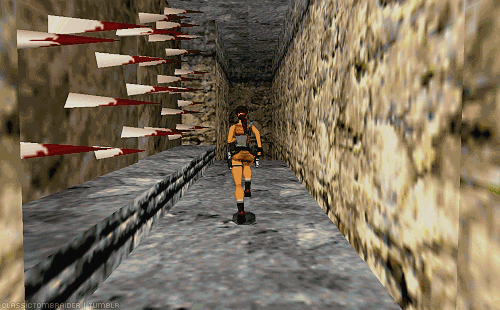 The 12 finalists for the 2017  World Video Game Hall of Fame looked like this:
Donkey Kong
Final Fantasy VII
Halo: Combat Evolved
Microsoft Windows Solitaire
Mortal Kombat
Myst
Pokemon Red and Green
Portal
Resident Evil
Street Fighter II
Tomb Raider
Wii Sports
Regardless of our apparently unwanted opinion, Donkey Kong and the other four winners now join the exhibition alongside titles like The Legend of Zelda, The Sims, Sonic the Hedgehog and The Oregon Trail.
"Without Donkey Kong there would be no Super Mario Bros., a member of the inaugural class of the World Video Game Hall of Fame," says Jon-Paul Dyson, director of The Strong's International Center for the History of Electronic Games. "But Donkey Kong is also about much more than one character. Its overarching narrative of love and its vibrant graphics brought the game to life in a way that few other games could in the early 1980s. It captured the hearts of a generation."
The Strong Museum's Video Game Hall of Fame was established back in 2015 and covers any games that can be played on console, PC, handheld device or smartphone – although we can't see many mobile games making the list anytime soon with competition like this.
Anyone can nominate a game over at The Strong's website, so you can petition for your favourite if you think it's missing from their list. Inductees are eventually chosen by a panel of journalists, academics, and gaming experts.
The games currently part of The Strong Museum's Game Hall of Fame are:
Donkey Kong
DOOM
GTA III
Halo: Combat Evolved
The Legend of Zelda
The Oregon Trail
Pac-Man
Pokémon Red and Green
Pong
The Sims
Sonic the Hedgehog
Space Invaders
Street Fighter II
Super Mario Bros
Tetris
World of Warcraft