Disney isn't wasting time capitalizing on the Star Wars hunk-of-the-moment status of Oscar Isaac and his hotshot pilot character, Poe Dameron. They've just revealed, via USA Today, that a brand new Marvel title, Star Wars: Poe Dameron, will hit shelves in April.
The ongoing book will reportedly be written by Charles Soule (Star Wars: Lando) and drawn by Phil Noto (Star Wars: Chewbacca).
Soule says that fan reaction to the character has him excited for the comic. "To see people reacting to him so strongly now just feels like we're hopefully in a great position," he says. Noto has been fielding questions on social media from people looking for more of Poe in the new lineup of Star Wars comics, adding, "Now, the pressure's on us to deliver."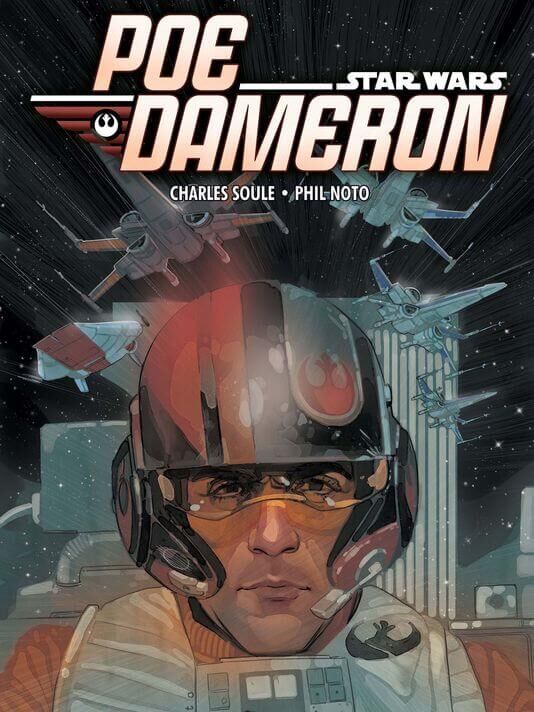 The comic will tell the story behind The Force Awakens' opening scene, centering on Poe's mission and his status as General Leia Organa's "most daring pilot." He'll face-off against a brand new villain from The First Order.
Noto and Soule tease that comic readers will be treated to more of Poe's personality, as well as visits to Star Wars locations we've seen before, and some we haven't. There will be appearances by characters old and new, other new X-wing pilots in particular. More Ello Asty, please! And, yes, BB-8 will once again be Dameron's adorable co-star.
READ MORE: Check out Five Things We Want to See in Star Wars: Poe Dameron.
---
Would you like to be part of the Wikia team? Join our Fan Contributor Program and share your voice on Wikia.com!