The VR movement in gaming has been growing quite a lot in the last few years. October 13, 2016, marks another huge day for virtual reality with the release of the PlayStation VR. Sony's head-mounted display brings the experience of VR to the company's industry-leading console, the PlayStation 4. But what, exactly, do you get when purchasing a PSVR? That's why Fandom's PlayStation VR launch guide exists.
This article will take you through what the machine does, what you'll get in the box for $400 or even $500, and (most importantly) what are the first games you should play on the machine. Whether you're curious about the device or are now looking for what games to play first, we've got the answers. Let's start the PlayStation VR launch guide with the basics.
How Does It Work?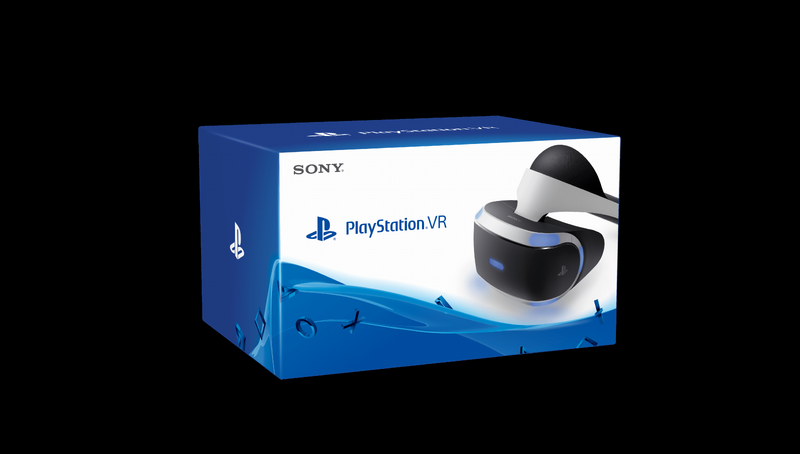 First revealed as Project Morpheus over two years ago, PSVR is the virtual reality accessory for your PlayStation 4. The display wraps around your head comfortably, and you use both standard controllers and the PS Move. The PS Camera tracks your movements and integrates them into the gameplay for many dedicated PSVR titles, as well as some VR exclusive DLC for popular titles like Call of Duty: Infinite Warfare and Star Wars Battlefront. It plugs into your PS4 via USB and uses the camera to continually adjust and calibrate your movements.
What Are the Specs?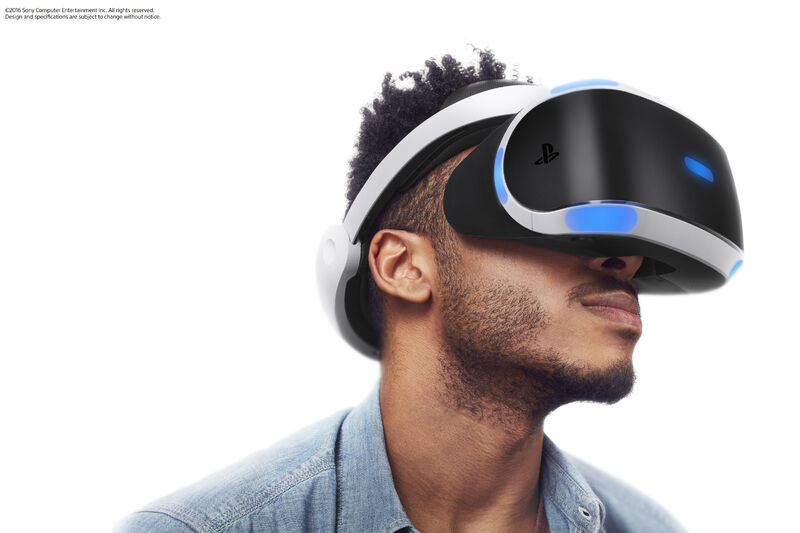 Though cheaper than much of its competition, PSVR still has some impressive tech behind it. Here all the full specs:
5.7″ OLED, 100° field of view.
1080p RGB (960 × 1080 × RGB per eye; 90-120Hz refresh rate)
3D audio through headphone jack, and available microphone input
It's also a surprisingly light machine for all the hardware incorporated. Also, glasses wearers will find the machine more comfortable to wear than some of the competition. The PSVR hardware setup also includes the PS Camera and Move controllers. Though just because those items are needed doesn't mean all PSVR systems come with that hardware. You've got to be sure about what version you're buying.
What Comes In the Box?
The answer depends on what version you buy. For folks who already own all the necessary accessories, then get the $399 model that only includes the PlayStation VR headset and the required wires and cables. However, if you're one the many PS4 owners who didn't buy a PS Camera or Move controllers, you'll need to pay $499 for the PlayStation VR Launch Bundle. Almost all of the Launch Bundle contents are pictured below — here's the full list:
PSVR headset

Processor unit

VR headset connection cable

HDMI cable

USB cable

Stereo headphones

AC power cord

AC adaptor

PlayStation VR Demo Disc (not pictured)

PlayStation Camera

2 PlayStation Move motion controllers

PlayStation VR Worlds Game Disc (not pictured)
What Can You Play on Day One?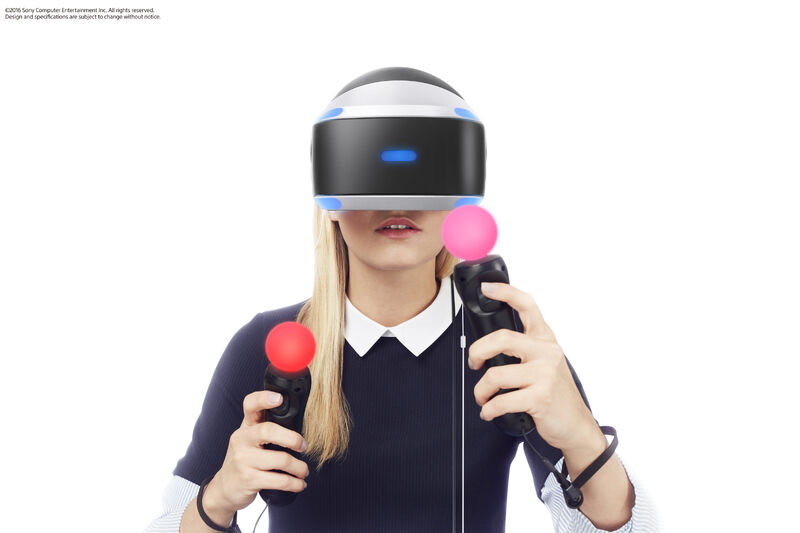 There are some compelling games for PSVR in the future, like Resident Evil VII and Star Wars Battlefront: X-Wing VR Mission. But what's the best software to be found for early adopters on launch day? Here are five of the most exciting experiences to play on day one. Let's start with the Dark Knight…
Batman: Arkham VR
Rocksteady said farewell to Gotham City in Batman: Arkham Knight, but they returned to make this impressive, if brief experience. You play as Batman, and the clear focus of the game is to make you truly feel like The Caped Crusader. You enter the Batcave, you put on the mask, you say things in your trademark growl. You are Batman. Arkham VR takes you through a first person crime scene, as well as fighting bad guys by throwing Batarangs. Most will complete it in less than an hour, which is on the short side, but it's fun while it lasts.
Battlezone
Battlezone might be the best actual "game" on the PSVR at launch. Inspired by Atari original of the same name, Battlezone has exciting tank-based combat with surprising replayability and multiplayer. You hop into a futuristic tank to blast enemies in neon, TRON-like areas for explosive action. The developers also took inspiration from Roguelike games, meaning many areas are randomly generated, making for maps that feel fresh after multiple playthroughs. If you love the old arcade feel, this should keep you pretty busy on (and after) launch day.
EVE: Valkyrie
This game earned accolades on other VR platforms, and it remains the same on PSVR. EVE: Valkyrie is the spin-off to the long-running MMO, only you're dropped into the cockpit of one of EVE's fighter ships. It's a gorgeous game that's incredibly immersive at first and is still impressive after the first few hours. The only real knock on EVE: Valkyrie so far is that it's a bit shallow for being full-priced release. Still, with all the other imitators coming to PSVR, EVE: Valkyrie remains at the top of its genre.
Rez Infinite
Rez returns 15 years after the original to win over an entirely new generation of fans. This update of the classic psychedelic rhythm shooter leaves the original's gameplay and legendary soundtrack mostly untouched. Everything has been given an HD makeover and ported to the PlayStation VR to help bring creator Tetsuya Mizuguchi's vision to life like never before. There are also a few new VR-exclusive features to give longtime fans some new content to look forward to. The PlayStation VR version of Rez Infinite may just be the most immersive musical experience imaginable to help you "feel" the music, even without the use of the Trance Vibrator. Learn what we thought about the game in our full preview.
Thumper
The developers of Thumper describe it as a "rhythm violence game." It's tough to think of a more accurate description of this unique game coming to the PlayStation VR. This rhythm, racing, shooter hybrid plays like a cross between Amplitude, WipeOut, and StarFox. You play the part of a space beetle barreling down a track at breakneck speeds, all while firing bursts of energy to get by obstacles and enemies in your path. The game plays just as frantically as it sounds. Take a look at our preview for our full impressions.
Until Dawn: Rush of Blood
Until Dawn was a sleeper hit that thrilled and terrified players with its engaging storytelling and fun B-movie horror trappings. Developers Supermassive Games are following it up with Until Dawn: Rush of Blood, the stand-alone VR-exclusive coming to PlayStation VR at launch. Rush of Blood is an entirely different experience than the original Until Dawn. It foregoes the branching paths and interactive storytelling of that game for an on-rails first-person shooter thrill ride utilizing the same world and characters. If the game is indeed the "descent into madness" the developers promise, it should be the perfect VR experience for Halloween this year.
So, are you ready to pay for the PSVR on day one? Want to wait until there are some more games? Or would you rather try the competition? Why not tell us on Twitter via @GetFandom?