With Pixar and Disney Animation cranking out sequels left and right with Finding Dory in theaters soon and upcoming slates that include Cars 3, Toy Stroy 4, The Incredibles 2 (for Pixar), Frozen 2 and with 2 sequel TV Series Tangled: Before Ever After and Big Hero 6: The Series (for Disney Animation) Disney seems to be building up different franchises. Here are other Pixar and Disney Animation films that deserve a sequel
WALL·E  (Pixar) 
Released in 2008 WALL·E received critical and box office success with a 96% on Rotten Tomatoes and earning over $500 Million at the box office. The film also earned 6 Academy Awards (the most for any Pixar film) including Best Animated Feature for that year, The film followed a robot named WALL·E who was the last of his kind (they were invented to clean up the earth) who meets a robot named EVE who was sent to earth to find a plant determining if the film was habitable. Once EVE finds the plant she is called back to the ship. It is up to WALL·E to rescue his love and stop AUTO so the ship with the humans can return to earth. The movie ends with the camera panning to a field of plants showing the earth has been habitable this whole time and also possibly setting up a sequel where the humans are on earth with WALL·E. Although it has been awhile it was 12 years before the Monsters, Inc. prequel  and 13 years before Finding Dory showing that time can pass making this film possible one day.
Wreck-It Ralph (Disney Animation)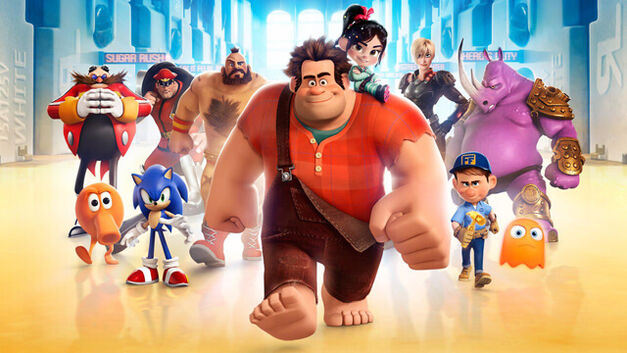 Released in 2012 Wreck-It Ralph received critical and box office success with an 87% on Rotten Tomatoes and earning around $471 Million at the worldwide box office.  It also became the most acclaimed non-musical Disney film since 1961's One Hundred and One Dalmatians and was nominated for an Academy Award for Best Animated Feature. The film followed the villain of Fix-It Felix, Jr. named Ralph. Ralph wants to win a medal so he will be respected by his peers so he sneaks into Hero's Duty to win the medal. When Ralph gets the medal he accidently hatches a Cy-Bug who clings to him and ends up landing in Sugar Rush with him. In the game, he meets Vanellope von Schweetz and become unlikely friends. It is up to them, Sergeant Calhoun and Felix to stop the Cy-Bugs as well as King Candy who turns out to be the villainous Turbo. With the Video Game world almost endless and ever expanding as well as talks of a sequel although there hasn't any mention of it since 2015. So we may see a sequel in the future but not in the foreseeable future
Zootopia (Disney Animation)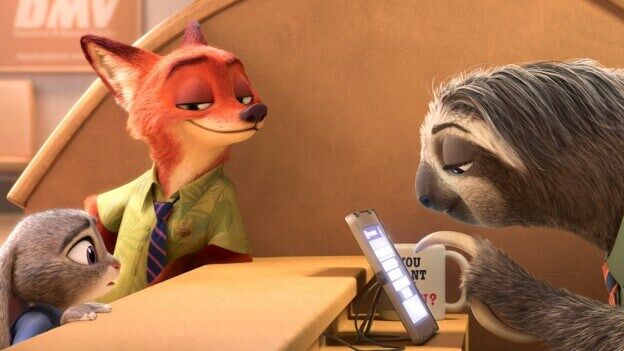 Released this year (2016) and it just arrived on DVD, Zootopia is Disney Animation's most recent film as well as one of their most successful receiving an astonishing 98% on Rotten Tomatoes and over $1 Billion at the worldwide box office. The film is set in the city of Zootopia where there are habitat neighborhoods like ritzy Sahara Square and frigid Tundratown and the film follows Judy Hopps who is the first rabbit police officer. She wants to prove herself  she jumps at the opportunity to crack a case but that means partnering with a fast-talking, scam-artist fox, Nick Wilde, to solve the mystery. Throughout the film, they meet a bunch of character like Flash a sloth who works at the DMV (Department of Mammal Vehicles). With the way the film ended, introducing us to this new world and being critical/finically successful, Disney has the perfect opportunity to set up a franchise with either a sequel or a TV Series
Inside Out (Pixar)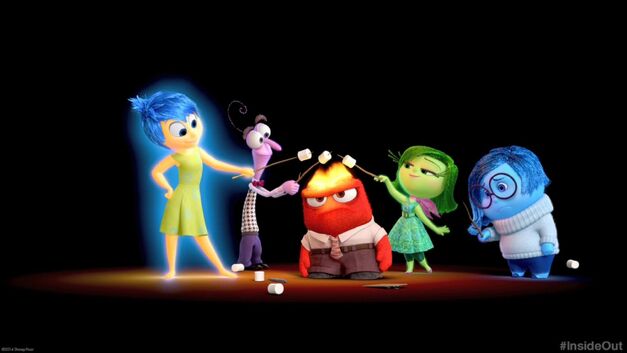 Released in 2015 Inside Out became a critical and box office success. It has a 98% on Rotten Tomatoes, won the Academy Award for Best Animated Feature and earned over $856 Million worldwide. The film is mostly set in the head of Riley an 11-year-old girl who moves to San Francisco. The main plot of the film is Sadness  accidently creates a sad core memory so Joy tries to stop it but it doing so they both end up far away from Headquarters. The rest of the film follows the other emotions as they try to stop Riley from being emotionless as well as Sadness's and Joy's quest to get back to Headquarters. Pixar has already started to build a franchise around this property when the released the short film Riley's First Date? The director of the film also said he currently didn't have plans for a sequel but "never say never" and with Riley having many years ahead of her there are a lot more stories to be told making a sequel to this very possible
Those are just some Pixar/Dinsey Animation movies that deserve a sequel. There are of course a lot more movies and we should expect to see a lot of sequels in the future
---
Would you like to be part of the Fandom team? Join our Fan Contributor Program and share your voice on Fandom.com!